Protect your belongings when you take them outside the home
If you want to protect items you take with you when you leave the house, you need personal possessions insurance
We all have personal possessions we want to keep safe, and when we're at home they're normally protected by home contents insurance.
For example if your phone or laptop was burgled or your furniture was damaged by fire or water, depending on your the terms of your policy, you should be covered for the loss.
However, because most people carry around things like wallets and mobile phones, it's important to make sure you're covered in case something is missing, broken, or stolen. This is where personal belongings insurance can help.
What is personal possessions insurance?
Personal possessions insurance covers your personal belongings against loss, damage, or theft when you take them outside your home. The items covered can differ from policy to policy, and you will sometimes need to specify what you want to protect.
It's possible to find personal possessions insurance that covers:
Mobile phones

Laptops

Tablets

Cameras

Wallets, purses, and handbags

Cash

Keys

Jewellery

Clothing

Musical instruments

Bicycles
You might find that dedicated gadget insurance could offer greater flexibility and value than an extension to your contents insurance.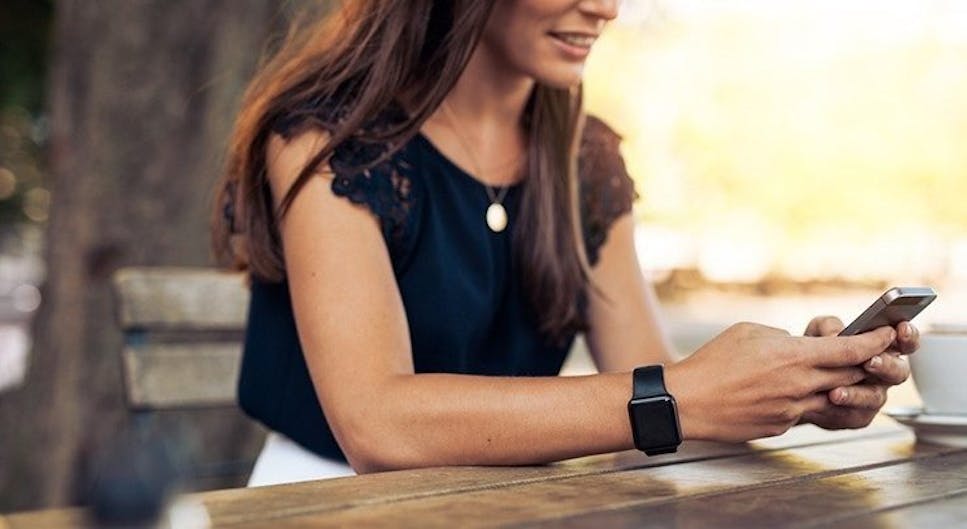 How much cover do I need?
Most insurers will offer a standard amount of cover as part of your policy, but you'll be able to increase this amount if you need to. You should think about the possessions you or your family usually take out of the house, and how much these are worth.
Watch your excess
When you make a claim on your insurance policy, you'll normally have to pay an excess. These excess payments are the portion of the total claim cost you cover yourself, while the rest is paid by your insurer.
You may choose a higher excess level when shopping for insurance, as this can sometimes reduce the cost of your premium. But you should keep in mind that the excess you pay for claiming for personal possessions may be different to your excess payments for standard home contents.
It's also important to note that making a claim is likely to affect your home no claims discount, so it could be worth picking up the tab yourself for minor damage or loss to keep the NCD intact.
Not everything will be covered
While personal belongings insurance provides basic cover for most items you take out of the home with you, some items may have to be listed for your insurer if they belong to a certain category:
Items that are particularly valuable will need to be listed separately - the threshold is normally somewhere between £1,000 and £2,000, but this varies between insurers.

Cash may also be protected, but depending on your level of cover this might only be up to £500.

Bikes might also have to be listed, with the threshold sometimes as low as £500. Some personal possession policies may even exclude bikes altogether.

Expensive sports equipment may also have to be listed individually, and you may not be able to claim at all if it was damaged during its intended use.
If you make a claim, your insurer could also impose a 'single item limit', which sets a limit as to how much the insurer will pay out for one item that is not listed separately on the policy.
For example, if the limit is £1,000, claiming for an unlisted item worth £2,500 will mean you're only given £1,000 towards that particular belonging. Listing valuables is the best way to prevent this from happening, though it could raise your premiums.
The valuables you might want to consider listing include jewellery, gadgets, designer goods, musical instruments, collectibles, works of art, and similar items. 
What personal possessions insurance doesn't cover
Personal possessions insurance isn't a catch-all for everything on your person when you're out – there are some items that are often excluded from this policy, such as:
Unattended possessions – if you leave items such as sports or camping equipment unattended.

Items on public display – if you have things like sat-navs on your car dashboard, even if your car is locked, for example. You should keep items like this in your glove compartment or your boot.

Business equipment – this could mean a professional photographer's camera, or a builder's tools, or a person's company card, cash, or phone.

Electrical or mechanical breakdown – if your possessions are damaged by an electrical or mechanical fault.

Wear and tear – if your possessions are damaged over time by general use, or by things like weather conditions, or vermin and insects.
As always, it's best to check your policy documents or ask your insurer so you know exactly what you are and aren't covered for.
What if my possessions are with someone else?
It's understandable that you might not always be carrying your possessions when they're out of the house. Insurers can vary on how much leeway they'll give when it comes to coverage, but keep in mind that it's best to ask your insurer directly if:
You're lending an item to a friend or family member

You've sent an item out for repair

You're temporarily storing an item at work, school, or a bank

You're in the process of moving and will leave the items in the care of a professional removal company
As the items won't be on your person or in your home, they may not be covered if they are damaged, lost, or stolen.
Are my possessions covered at university?
If you or a member of your family is living out in university halls or other student accommodation, you may also want to check if your personal possessions are protected. Some home insurance policies automatically include contents insurance for students, while others offer it as an extra for an additional fee.
Are my possessions covered abroad?
It will depend on your home insurance policy – some insurers offer cover for your personal possessions when you take them abroad, but not all. However if they are covered by your home insurance, consider the following:
Your premiums could go up: Claiming on your home insurance for the loss, theft or damage of your personal possessions while travelling is likely to lead to an increase in your premiums. You might be better off taking out a travel insurance policy to cover your belongings for your time abroad

Your excess could be high: you will have to pay an excess for your claim, and this might end up being more expensive than the cost of replacing the item yourself
Can I be over-insured?
It's possible to be over-insured if you've taken out policies that overlap. For example, you may be inclined to take out personal possession insurance if you are taking a trip away somewhere, but it's more suited for day-to-day protection. If you need cover for a specific journey or holiday you may find travel insurance more useful, as otherwise you could find yourself paying extra money for no additional cover.
You may also be over-insured if you've taken out insurance or protection for an item through another service; for example, when you take out an extended warranty from the retailer directly for a phone or laptop you bought. You might also have cover through your bank if you have a 'packaged' account.
Either way, it's always best to talk to your insurers and check your financial products so you can determine exactly what level of cover you'll need to take out.
Comparing personal possession insurance
Generally speaking, personal possession insurance is an add-on for home contents insurance policies. When you compare home insurance quotes with MoneySuperMarket you can select this as an option. You may be asked questions about your property, such as the contents you want covered and the security features your home. You could also be asked to list certain possessions that you want specifically protected by personal possession insurance, especially if they are on the expensive side.
When reviewing quotes, you should make sure you read the exact policy wording to fully understand the specifics of what you are and aren't covered for. And don't shop by price alone – you'll need to consider any additional extras included, as well as things like customer service reviews and whether items will, in fact, be covered outside the home.