Can you insure your home against accidental damage caused by pets?
If you own a pet, it pays to check your home insurance policy to see exactly what you're covered for
We all love our pets – but having an excitable cat or dog around the house can be a handful. It doesn't matter how well you've trained your four-legged friend: there's still a chance they'll decide to start gnawing on your table legs or rip up your brand new sofa.
So, can home insurance help? After all, it's easy to get accidental damage cover with your home insurance – does that include damage caused by pets?
Unfortunately, it's a tricky question. Some insurers will cover pet damage – but others won't. And often, you'll find that home insurance that does include pet damage only includes certain kinds of damage, or even certain animals.
Luckily, our guide can help. We'll give you everything you need to know about what to look out for in your home insurance policy to help protect you against pet damage – and plus we've got a few handy tips that should help keep your furry companions leaving you out of pocket.
What is accidental damage insurance?
Accidental damage insurance is an add-on to your home insurance that protects you from unexpected damage. It can cover both buildings and contents – so whether a pipe bursts or a TV gets knocked over, accidental damage insurance has you covered.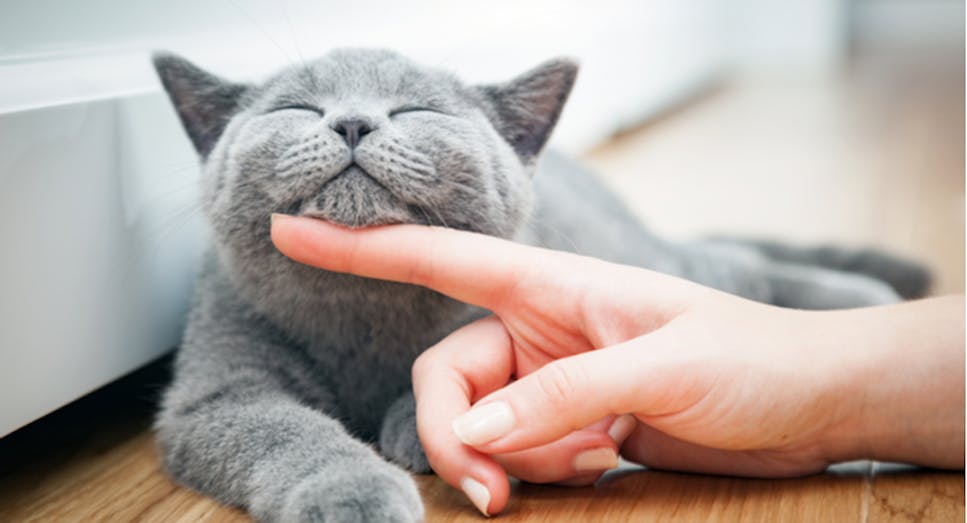 Does my home insurance include pet damage?
Sadly, most home insurance policies don't cover pet damage. Insurers tend not to include pet damage in their home insurance because they like to know exactly how much risk they're dealing with – and with a pet, that's much harder to work out.
It's difficult for insurers to know how well your pet has been trained, and animals are always a little unpredictable – so most insurers will prefer not to get involved.
However, it's still possible to find some insurers that will offer pet damage cover. When you compare home insurance with MoneySuperMarket, you'll easily be able to see which quotes include accidental damage cover or offer it as an add-on.
Then simply read over the policy document – it'll let you know if pet damage is included or not. Just be aware that home insurance with pet damage is usually more expensive, and there might be some important exclusions.
Can I claim on my insurance for pet damage?
Unless you have dedicated pet damage cover, chances are you won't be able to claim on your home insurance if your pet damages your property. Most insurers specifically exclude the most common ways pets can mess up your home.
If you have a look at your policy document, chances are you'll find that it won't pay out for the following kinds of pet damage:
Scratching

Digging

Chewing

Tearing

Vomiting, fouling, or urinating
Your insurer might also exclude particular types of pets – for instance, dog breeds that are considered to be more aggressive.
However, this doesn't mean you won't be covered for any pet damage at all. Funnily enough, when it comes to accidental damage, insurers tend to treat your pets the same way they would treat any other member of your family. So if your dog or cat bumps into an expensive vase and smashes it, or spills a glass of wine over the carpet, you can make a claim.
A good rule of thumb is to ask yourself what would happen if you'd caused the same kind of damage yourself. You'd probably find it hard to make an accidental damage claim after cutting up your own sofa – but if someone in your family knocks over a TV, it doesn't matter if they have two legs or four; you can claim on your accidental damage cover.
Does home insurance cover damage by other animals?
Pets aren't the only animals that can damage your home – unwanted visitors like rodents or insects can cause havoc too. If you have accidental damage cover, this might be included – but it's well worth checking your policy document first.
Different insurers have different standards, but in general damaged caused by one-off accidents is included, but maintenance issues aren't. So if you have a rodent infestation that's damaging your home, you might have to pay to fix it yourself – but if a bird flies into your window and cracks the glass, your insurer may be able to help.
How can I protect my home from pet damage?
Since it's tricky to get insurance to cover pet damage, the best way to avoid having to fork out for pet damage is to stop it before it even happens. We've rounded up a few handy tips that should keep your pet's wild side from making a mess of your living room:
If you have a particularly lively dog, it's a good idea to invest in a trainer – there are plenty of professionals out there who can help even the rowdiest animal learn some good habits

Make sure your pet gets plenty of exercise. If it's tearing up the furniture, your pet probably has a lot of unspent energy. Similarly, giving your pet plenty of toys and stimulating activities should help too

Cats love a good scratch: invest in a scratching post, so your feline friend can stretch out their muscles without wrecking your walls or sofa

If you have to leave your pet at home on their own, try leaving the radio on – many pets find the sound of human voices calming

Try spraying your furniture with animal repellent so your pet knows it's out of bounds
Is animal damage included in my pet insurance?
Sadly, your pet insurance can't help if your furry friend causes damage in your home – it's there to cover vet bills for your pet. However, your pet insurance might come with third party liability cover.
That means that if your pet injures another person, damages someone else's property, or injures another animal, you'll be protected against legal costs and compensation claims if you're taken to court.
Compare cheap home insurance quotes with MoneySuperMarket
Whatever animals are sharing your house, it couldn't be easier to find a great deal on home insurance with MoneySuperMarket. Simply give us a few quick details about yourself and your property, and we'll compile a list of quotes tailored to your exact requirements. We'll do all the hard work for you – and it's simple to compare deals by the overall cost or the level of cover you get, so you can find a policy that gives you everything you need.
As with all insurance products, the cheapest option isn't always the best. We recommend aiming for a balance between cost and cover, so you can avoid under-insuring yourself or overpaying for a policy you don't need.