How to insure your home against fire damage
Buildings insurance and contents insurance offer vital protection if there's a fire at your home
Looking for home insurance?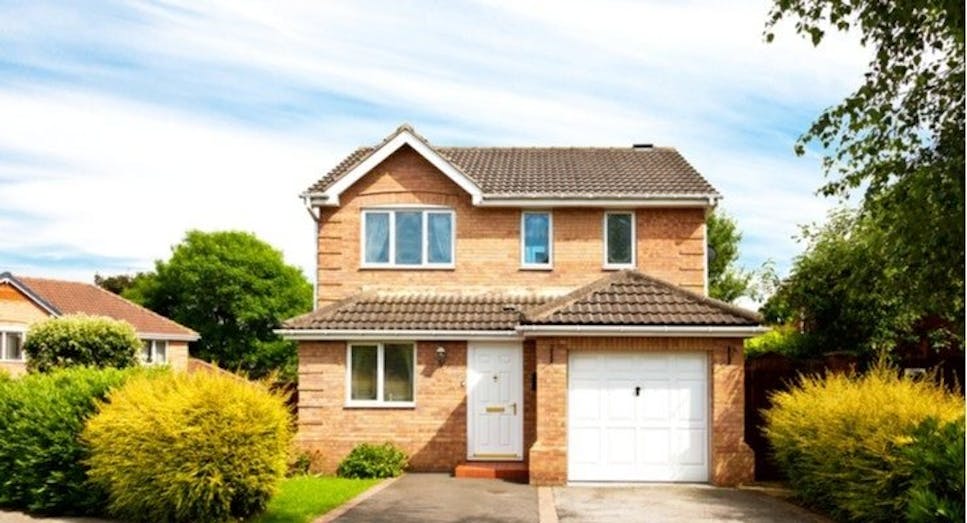 What is home fire insurance?
Most buildings insurance and contents insurance policies, which can be taken out separately or as part of a combined insurance policy, cover fire damage as standard. In the UK, this cover is sometimes known as household fire insurance or home fire insurance. 
Your buildings insurance will cover damage to the property itself, including permanent fixtures such as your bathroom suite. Your contents insurance will cover damage to everything portable, including your furniture, your clothes, and usually your carpets too.
Is fire insurance included in home insurance?
Yes, home insurance policies generally cover fire damage as standard, so there's no need to pay out for additional protection. As long as you have both buildings and contents insurance in place, you should be covered for damage to your home and everything in it.
But there are a number of common exclusions to bear in mind. You may also find you have to pay more to get home insurance after a fire, as insurers often charge homeowners with previous claims higher premiums. 
What isn't covered?
You might not be able to make a claim for fire damage if: 
The fire happens while your home is unoccupied for longer than the maximum time stated in the policy (usually between 30 and 60 days). If you're going away for longer than that, you'll need unoccupied property home insurance to cover the cost of damage caused by a fire

The damage was caused by a hot item rather than an actual fire, in which case you will usually only be covered if you have paid to add accidental damage cover to your home insurance policy

You told your insurer you didn't smoke but it is proved that your cigarette started the fire

You failed to keep any smoke alarms mentioned in your policy in good working order

You didn't tell your insurer about renovation work done that increased the risk of a blaze
What should I do if there's been a fire at my home?
If you're unfortunate enough to have had a fire at your home, you should be able to make a home insurance claim to cover the cost of repairing the damage and replacing lost items.
You'll need buildings insurance to cover repairing or rebuilding your home, and contents insurance to repair or replace any furniture or belongings damaged by fire or smoke.
These claims can sometimes take a long time. But the quicker you tell your home insurance provider – or providers if you have separate buildings and contents policies – the quicker you can start repairing the damage. So call your insurer as soon as you can. 
If you're unable to live in your home due to fire damage, your insurance provider will usually arrange for the property to be secured and cover the cost of alternative accommodation for you and the other occupants.
The company will also arrange for a loss adjuster to visit your home to assess the damage, note down details of everything that needs repairing or replacing, and take photographs of the damage caused. The resulting report will establish the size of the claim you can make and will include recommendations for how to repair the damage. 
If you're unhappy with the loss adjuster's findings, you can appoint your own loss assessor to negotiate the settlement and deal with any disputes.
What is classified as a fire?
Most insurers only classify damage as caused by a fire if there was an actual blaze with physical flames. So fire damage is damage caused by smoke or flames – and not, for example, by a hot object such as an iron or a pair of hair straighteners that has scorched your belongings. 
As explained above, damage of this kind will only usually be covered if you have accidental damage cover. However, insurers' definitions of a fire can vary, so it's always worth checking your policy wording. 
How do I make sure my home is covered?
The best way to ensure your home is covered in the event of a fire is to take out adequate buildings and contents insurance. You'll need to make sure the rebuild value stated on your building insurance policy is sufficient to cover the total cost of rebuilding your home. 
When it comes to contents insurance, it's also important not to underestimate the value of your possessions. One easy way to do this is by noting down everything in each room or your house and how much each item would cost to replace. 
The total is the amount you could need to claim if your property were destroyed in a fire.
Fire safety tips
Fire safety is important, so remember to follow these tips to ensure you give yourself the best chance of avoiding a fire in your home:
Always blow candles out before leaving a room

Install smoke alarms and check them regularly

Keep cooking surfaces clean to avoid grease building up

If you have an open fire, make sure it's swept at least once a year (or twice if you burn wood)

Take care to extinguish cigarettes completely

Keep matches and lighters in a safe place out of the reach of young children
Compare home insurance
You can protect your home against fire damage by taking out buildings insurance and contents insurance with MoneySuperMarket's home insurance comparison service.
Just give us a few details about you and your home, and we will search the market for insurance deals to suit your needs.
Looking for home insurance?