Everything you need to know about home insurance with lodgers
How does a lodger affect your home insurance, and what insurance do lodgers need?
Looking for home insurance?
If you have a spare room going unused in your house, taking in a lodger is a great way to bring in some extra income. What's more, the money you make from getting a lodger is tax-free up to £7,500. But what will it mean for your home insurance?
Insurers like to know exactly who's living in your home at all times, so getting insured with a lodger can be a headache. Luckily, our guide gives you the lowdown on home insurance with lodgers – so you can rent out your extra rooms worry-free.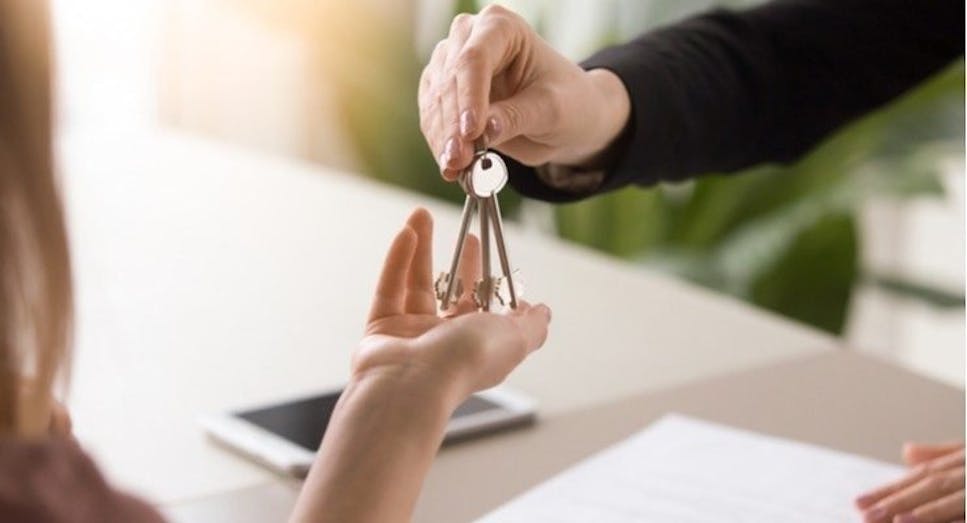 Can I legally take in a lodger?
Before you let out your room, you should double-check to make sure you're legally allowed to take in a lodger. Not everyone can – it all depends on your living arrangements.
If you own your own home, there's no restrictions – but if you have a mortgage, you'll need to let your lender know

If you're a leaseholder, it might depend on the terms of your lease – have a look at the paperwork to make sure lodgers are allowed

If you're renting from a landlord, check your tenancy agreement – and you'll probably need to get your landlord's permission first
What's the difference between a lodger and a tenant?
Lodgers and tenants both rent out property – the main difference is whether you live there with them. A tenant lives in a property with its own entrance and facilities, while a lodger only rents out a bedroom, and shares the bathroom and kitchen with their landlord.
So if you convert your attic or basement into its own separate flat, anyone you rent it out to will be a tenant – not a lodger.
This difference is important, since tenants and lodgers have very different rights. A tenant can put a lock on their door, and you can't access the property whenever you want. You'll also need a standard notice period before evicting a tenant.
There are also extra rules for landlords who have tenants rather than lodgers. If you have a tenant, you'll need to legally register as a landlord, place your tenant's deposit in an authorised tenancy deposit scheme, and take out landlord's insurance. With a lodger, there's much less paperwork – you won't need to do any of this. 
Why does having a lodger impact my home insurance?
Lodgers make a big difference to your home insurance – it's all a question of risk. When you take out home insurance, your insurer needs to know everything that might affect the security of your home, and having a lodger makes a significant impact.
This is because you're giving access to your home to a person you might not know. Insurers need to factor in all the things that could go wrong – the chance of a lodger causing damage around the home, leaving doors unlocked, or even stealing things.
How does having a lodger impact my home insurance for lodgers
How does having a lodger impact my home insurance?
When you take in a lodger, it's important that you let your insurer know. If you ever need to make a claim and they find out you've been letting out your spare room without telling them, chances are your insurance will be invalidated.
Some insurers won't cover you at all if you have a lodger. There's still plenty of home insurance out there that includes lodgers, though – but your insurer might want to add some extra conditions once you've decided to rent out your extra rooms. For instance:
Vetting. Some insurers won't cover you if the person you're lodging has a criminal conviction, or if they're a student – so make sure you know who you're renting to

Liability. Your insurer might want you to include legal insurance as an add-on to your cover. This will protect you if your lodger takes you to court – for instance, if they're injured in your property

Exclusions. Sometimes insurers will want to change your policy so you're not insured against theft if there's no sign of forced entry

Cost. You might find that the cost of your premiums goes up once you've taken in a lodger
Do I need a new home insurance policy if I have a lodger?
Plenty of providers are happy to offer home insurance with lodgers – but some aren't. If you like your current insurer, it's worth checking if they'll continue to cover you with a lodger. That way, you might not have to get a new policy.
But a different insurer might offer you cheaper rates on lodgers insurance, so it's always a good idea to see if there's a better deal out there. When you compare home insurance with MoneySuperMarket, we'll ask if you want to include a lodger, and you can compare quotes to see how much you can save. 
Who else needs to know I have a lodger?
It's not just your insurer who needs to know that you're taking in a lodger – it'll impact a few other things too. Here's a quick checklist of who needs to be informed:
If you have a mortgage, speak to your lender – you might be in breach of your contract if you don't let them know

You should also inform your local authority, since having a lodger might affect your council tax

If you make more than £7,500 in rent you'll need to fill out a tax return
What else should I consider?
There are a few other things to look out for when getting home insurance with a lodger. For example, if there's a fire or flood and your home becomes uninhabitable, will your insurer also coveralternative accommodation for your lodger?
You should also be aware that if you take in more than two lodgers who live in separate rooms, your home might be classed as an HMO, or House in Multiple Occupation. You need a special licence for an HMO, and there are extra safety requirements you'll need to keep on top of – for instance, you'll need fire doors in all rooms.
If you're a lodger yourself, you won't be covered by your landlord's home insurance policy – you need to take out separatecontents insurance to make sure your belongings are covered.
Compare cheap home insurance with MoneySuperMarket
If your current home insurance provider won't cover lodgers, it couldn't be easier to find a great deal with MoneySuperMarket. And even if they do, you might find you could get a more competitive offer when you compare quotes online. Simply give us a few quick details about yourself and your property, and we'll compile a list of quotes tailored to your exact requirements.
We'll do all the hard work for you – and it's simple to compare deals by the overall cost or the level of cover you get, so you can find a policy that gives you everything you need.
As with all insurance products, the cheapest option isn't always the best. We recommend aiming for a balance between cost and cover, so you can avoid under-insuring yourself or overpaying for a policy you don't need.
.
Looking for home insurance?