How does single item limit insurance work?
What does single item limit insurance mean and what impact does it have on your contents insurance? Understanding this will help you protect your high value items and make sure you're not left short when it comes to a claim, as our guide explains
Home contents insurance covers your belongings and will replace them if they are damaged or stolen. However it may not cover everything, because most insurers impose a 'single item limit' on contents policies.
What is a single item limit?
While your contents policy insures your possessions up to a certain amount, known as the sum assured, a single item limit – or single article limit – is the maximum amount you can claim on your contents insurance for a single item. 
Should belongings that might exceed this limit be damaged or stolen, such as jewellery, artwork, a bicycle, or a home entertainment system, then you might not be covered for their full value unless you have made additional cover arrangements.
This means that even if you've insured your home's contents for £50,000 and put in a much lower claim, your insurer might not pay the full amount if the cost of a single possession breaks the single item limit.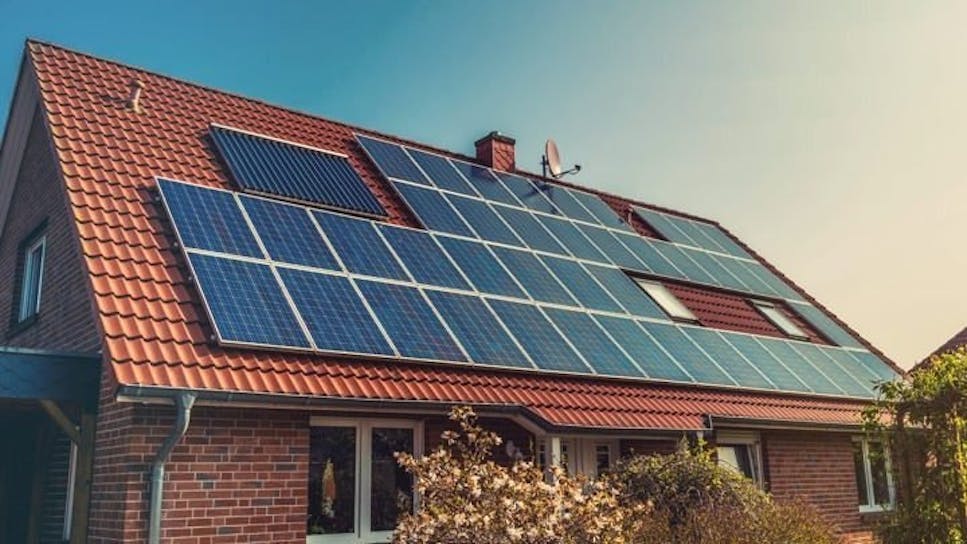 How much is a single item limit?
Almost all policies include a single item limit, typically between £1,500 and £2,500, although it depends on the insurer. 
Some insurers also set a maximum claim limit for all valuables, which could be as low as £5,000.
With this sort of arrangement, if a thief stole all your jewellery, the maximum pay-out for the collection of items would be £5,000, regardless of their true total value. And there would still be a single item limit of £1,500, for example.
Other insurers insist that valuable items make up only a certain percentage of the total sum assured, typically about 30%. So, in this scenario, with a contents sum insured of £50,000, the limit of cover for valuable items would be £15,000. And within that £15,000, there would be a single item limit in operation.
Valuables typically include gold, silver, works of art, fur, stamp collections, medals, jewellery and watches. But the definitions vary, so always ask your insurer.
What about items I take out of the house?
Not all contents insurance policies include cover so-called personal possessions as standard, so it's worth checking your documents. 
If you're not covered then you can generally add personal possessions insurance to cover items such as phones, tablets, laptops and watches when you're out and about. 
Alternatively, many insurers offer personal possessions insurance as standalone cover.
How do I value my home contents?
Perhaps the easiest way of valuing your home contents is to go room by room and make a list of everything of value you own.
Work out how much it would cost to replace these items then add it up to give you a figure for the amount of cover you need – otherwise known as the sum assured.
Note any valuable items and consider listing them separately if they are likely to break the insurer's single item limit. 
What if I don't know what my contents are worth?
It might not be as straightforward as it sounds to know what your home contents is worth.
Jewellery and artwork, for example, can often be difficult to price. If this is the case, consider getting a professional valuation. Specialist dealers might be able to give you a valuation, or you could turn to the Institute of Registered Valuers.
It's worth trying to get an accurate figure because if you over-insure your contents you'll pay too much in premiums, but if underinsured you could be left short should you need to make a claim.
How can I insure my high value items?
Any high value items you own – those that have a higher value than the single item limit – should be listed separately on your contents insurance policy. 
You can do this when you complete a quotation for contents insurance and while this might push up the cost of your premiums slightly, it will mean you can claim for the full value of the item.
 If you don't let the insurer know about items that breach the single item limit, they will not be covered and the company could refuse to pay out in the event of a claim.
 In some cases, it might even be worth taking out a separate insurance policy for your valuables. The important message is to be aware of how contents insurance in general treats valuables, and what your particular policy says about getting full and adequate protection for your prized possessions.
How do I claim for a high value item?
To claim for a high value item, contact your insurer and tell them of what has happened, filling in a claim form as instructed. For avoidance of any doubt, make a point of reminding them that the high value item you're claiming for is listed on the policy. It's also worth knowing that most insurance providers will expect to see a recent valuation certificate or receipt as proof of value, and may want to see proof of ownership as well.
What can I do to keep my high value items safe?
While listing them on your home insurance or taking out separate cover can help protect you financially should anything happen to your high value items, ideally you want your prized belongings to be safe in the first place.
Not having them on display, particularly seen through the windows by passers-by, is a good start – as is having a home safe or lockbox that makes it more difficult for items to be pinched. 
Not leaving doors and windows unlocked or ajar is also good practice to reduce the chance of anything happening. 
Having a high quality security system, including high spec locks on your doors and windows and an alarm system is another deterrent. It could have the added advantage of bringing down your insurance premiums – as most providers will ask how your property is secured. 
Finally, if you are concerned about your valuables, but not too worried about seeing them every day, you could also opt to keep them in a bank vault.
Compare home insurance
It's quick and easy to get a better deal on your home insurance with MoneySuperMarket. 
We'll ask you a few questions about yourself, your finances, property and possessions and then sift through available deals from out leading panel of insurers to find you the best deal possible. 
You can then compare quotes and levels of cover – including single item limits for contents – before deciding which policy to pick.