What is trace and access insurance?
Trace and access cover is included in many home insurance policies and will pay out if you spot a hidden leak at your property
Finding the source of a water leak at your home can be complicated and expensive – especially if it's underground.
Most – but not all – buildings insurance policies therefore include trace and access cover. This reimburses the costs involved in finding and getting to leaking pipes, and repairing the damage caused by all this.
What is trace and access cover?
Trace and access cover is a specific type of insurance often included on home insurance buildings policies. It covers the cost of investigating a hidden leak at your home.
This includes detection, which may involve technology such as thermal imaging, and getting to the source of the leak, which could involve ripping up your kitchen floor or removing your toilet. Trace and access cover does not include repairing the leak itself.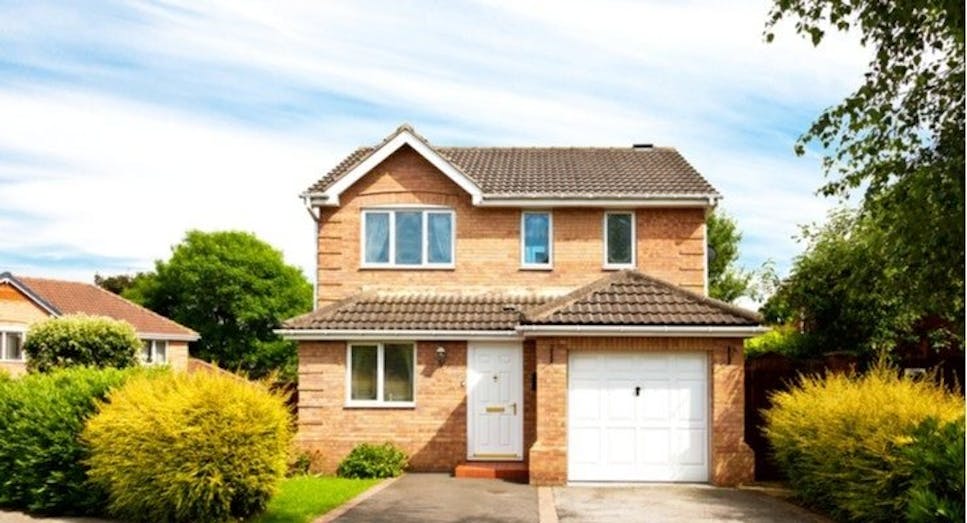 What does trace and access insurance cover?
Trace and access cover is designed to pay for any work required to locate a leak at your home, as well as the work needed to repair any damage caused finding it. That's why it's called trace – locate the source, and access – make way for the necessary repairs to be done. If the source of the leak is obvious – for example a burst pipe – or you have a gas leak, you'll usually have to make a claim under home emergency cover instead.
Trace and access cover does not include the cost of stopping the leak itself, or of repairing any damage to your home caused by the leak. So if you need to make a claim for this, it will be on your main home insurance policy. Water damage caused by leaks that are due to poor maintenance is unlikely to be covered, but even in this case trace and access cover should still reimburse you for the cost of finding the leak.
If your possessions, including furniture and appliances, have been damaged by the leak, these will be covered by home contents insurance.
Do all home insurance policies include trace and access cover?
No, not every home insurance policy offers trace and access cover – although it is included as standard on most buildings insurance policies. The amount you can claim via trace and access cover also varies widely. Some insurers cap it at around £5,000, while others offer unlimited cover.
As the cost of finding the source of a leak can be thousands of pounds, it's therefore worth checking how much trace and access cover you get before taking out buildings insurance – as well as how much excess you'll have to pay towards any claim.
What should I do if there's a leak at my home?
It's not always easy to spot a hidden leak, but once you do it's vital to take action as quickly as possible. Signs you might have a hidden leak at your home include:
Higher water bills

A damp patch on the wall or ceiling

Reduced water pressure

Mould and mildew

Peeling paint or wallpaper
You'll need an emergency plumber or specialist company to locate the source of the problem. But call your insurer first to see if it has a list of approved tradesmen – and to find out what evidence of the work undertaken you'll need to provide when you make your trace and access claim.
The cost of leak detection will largely depend on how much work is required to locate the source of the leak at your property. If it's easy to find, you may only face a bill of £100 or less. If it's underground and requires major excavation, the cost could run to thousands of pounds. That's why it's a good idea to have trace and access insurance.
Are underground pipes included in trace and access cover?
If you notice a leak coming from pipes that run underneath your property, trace and access insurance will often help to cover the cost of identify the source of the leak. This is true of gas and sewage pipes, as well as underground water pipes. However, some insurers exclude pipes that run beneath your garden – rather than your house – so check this when choosing a home insurance policy.
You may also find the water company that owns the pipes will offer to repair the leak for free to meet its leak reduction target. Either way, it's important to take action when you spot an underground leak on or near your property as, over time, excess and escaped water can cause bigger problems such as flooding and subsidence.
How can I make a trace and access insurance claim?
You should call your building insurance provider as soon as you spot signs of a leak at your home. It may have a list of emergency plumbers or leak detection companies for you to contact. Or it may simply tell you to contact a local plumbing service and keep a record of the work they do.
Whether the company is approved or not, it's a good idea to take photos of the work where possible, and to make sure the workers only damage what is necessary to find the leak. If, for example, the leak is underneath your shower, but they rip out your bathtub too, you may find only the cost of replacing the shower is covered.
Compare trace and access cover
Finding and comparing home insurance that includes trace and access cover is easy with the MoneySuperMarket comparison tool. You can see whether or not trace and access cover comes as standard, and check how much cover you will get – all in just a few minutes.