Compare storm damage insurance
Here's what you need to know about protecting your home. Stormy weather can damage buildings such as houses and block of flats. Here's everything you need to know about protecting your home
A British winter is often accompanied by a few storms that bring about a lot of chaos and destruction. But how can your home insurance help to repair the damages? Read this guide to find out.
Is your property protected against storm damage?
Say a storm knocks some tiles off your roof, you may need to provide evidence that they hadn't already been damaged by wear and tear.
Certain claims, such as water damage from a leaking roof, will also only be paid if you have added accidental damage cover to your home insurance policy.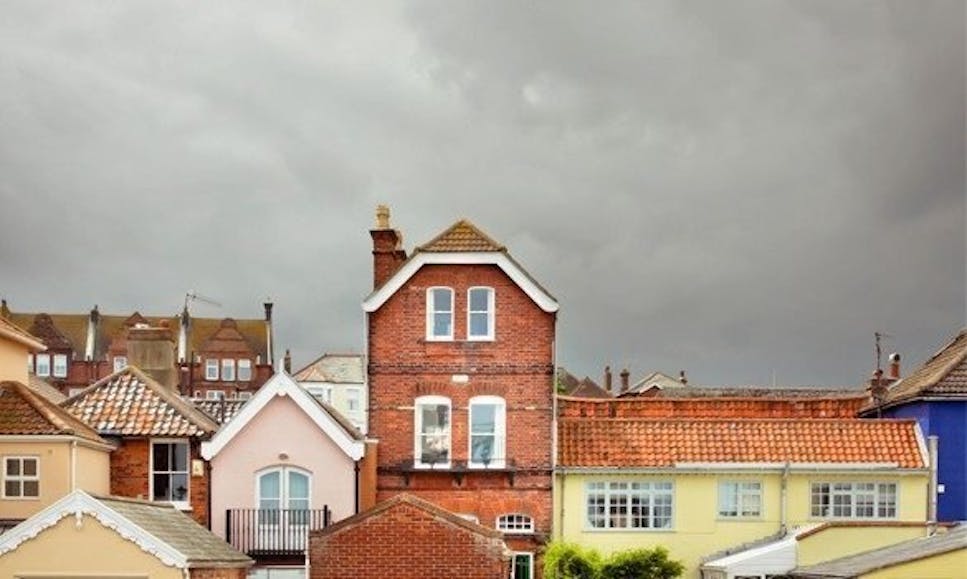 Does home insurance cover storm damage?
As explained above, storm damage is usually covered by your home insurance. But to pay out on a claim, your insurer must be satisfied that you've maintained your home to a reasonable standard.
Say a storm knocks some tiles off your roof, you may need to provide evidence that they hadn't already been damaged by wear and tear.
Certain claims, such as water damage from a leaking roof, will also only be paid if you have added accidental damage cover to your home insurance policy.
What is storm and and weather damage insurance?
Most home insurance policies offer storm damage cover as standard. However, there are often exclusions written into the policy wording, while the level of cover provided also varies between insurers.
Disputes can even arise over what insurers consider a "storm". Some insurers use a system called the Beaufort scale to decide whether to pay out in the event of a claim.
This categorises wind speed on a scale of 0 to 12, and if the winds at the time of your damage did not hit a certain point on this scale, your insurer may argue that they do not count as storm-force winds that could damage a building.
Other common exclusions include damage to outdoor features of your property, such as fences, gates, and garden furniture, which is why adding garden cover to your policy for an extra fee can be a good idea if you have more expensive items such as barbecues or garden ornaments.
What can I claim for after a storm?
It is important to check the small print of your home insurance policy carefully, as the storm damage cover provided can vary widely. For example, while some insurers may pay out for damage to sheds and other outbuildings, others do not.
The type of claim you make will depend on the type of damage caused; for structural damage it's building insurance, for everything inside your property it's contents insurance.
If your home is uninhabitable after a storm, it's also generally your buildings insurance provider who will pay for alternative accommodation until repairs can be carried out.
Whatever type of claim you make, you'll have to make an excess payment at the agreed level towards the cost of the claim. If you have a no claims bonus, you may also lose some or all of it by claiming – meaning your insurance will be more expensive when you come to renew your policy.
Why have people previously claimed on a home insurance policy?
| | |
| --- | --- |
| Claim | % of claims |
| Accident | 25.6% |
| Escape of water | 25.1% |
| Theft | 15.6% |
| Other | 11.3% |
| Storm Damage | 8.5% |
| Drains and underground tanks | 2.2% |
| Malicious damage/vandalism | 2.2% |
| Fire | 2.0% |
| Flood | 1.9% |
| Underground pipes (gas, water, electric) | 1.8% |
| Freezer Breakdown | 1.0% |
| Other | 2.9% |
MoneySuperMarket data, collected between July and September 2021 (accurate as of October 2021
What do I need to make an insurance claim?
Contact your insurer as soon as you notice any damage and let them know you need to make a claim.
There are several steps you can take to help your insurer process your claim as quickly as possible:
· Take photos of the damage and record the date and time
· Don't throw away any of your possessions, even if they have been ruined by storm damage. Many insurers will want to see the extent of the damage, so wherever possible keep items to show them
· If you had to arrange any urgent repairs before you informed your insurer, hang onto the receipts so you can claim these costs back later
If there is damage to your neighbour's property from, for example, a tile falling off your roof, it will generally be covered by the liability element of your buildings insurance. If you have this cover in place, the usual process is for your neighbour to make a claim on their policy, and get any costs returned from your insurer, but if you're unsure you can always call your insurer to check.
How can I protect my property from bad weather?
Making sure your property is properly maintained can help prevent storm and other weather-related damage. There are plenty of measures you can take, including:
· Check any repair any loose roof tiles
· Fix broken fences or walls in case they fall down during a storm
· Check drains and gutters are free from blockages
· Prune trees close to the house
· Secure windows and doors if a storm is expected
· Park your car away from trees and ideally in a garage
· Put outdoor items such as garden furniture away or tie them down
· Check that pipes are lagged properly
· If you're away during winter, set your heating to come on during the coldest part of the night to help prevent pipes from freezing
What about flood insurance?
Most weather-related contents claims are made as a result of flooding, which is a big problem in some areas of the country.
Whether or not you can make a claim for flood damage due to a storm will depend on the level of cover you have, as well as the type of damage caused. A leak caused by a hole in your roof, for example, will often only be covered if you have taken out extra accidental damage insurance.
In the past, people affected by flooding have reported facing difficulties finding affordable cover after making a claim. However, the government has since joined forces with the Association of British Insurers on a scheme called Flood Re, which is designed to keep costs down and ensure homeowners living in flood-risk areas can find insurance at a reasonable price.
Compare storm damage insurance
Storm insurance is covered under most buildings insurance and contents insurance policies – as well as combined home insurance that covers both buildings and contents.
You can compare all three types of policies quickly and easily using the MoneySuperMarket comparison tool. Just tell us a bit about your home and the type of cover you need, and we'll show you a list of policies that meet your requirements. Then all you have to do is choose the one that's right for you.