Do you need specialist contents insurance for your art collection?
Fine art or antiques are likely to be among the most valuable items you own. But is a standard home insurance policy enough to give you the cover you need, or should you take out specialist insurance?
Looking for home insurance?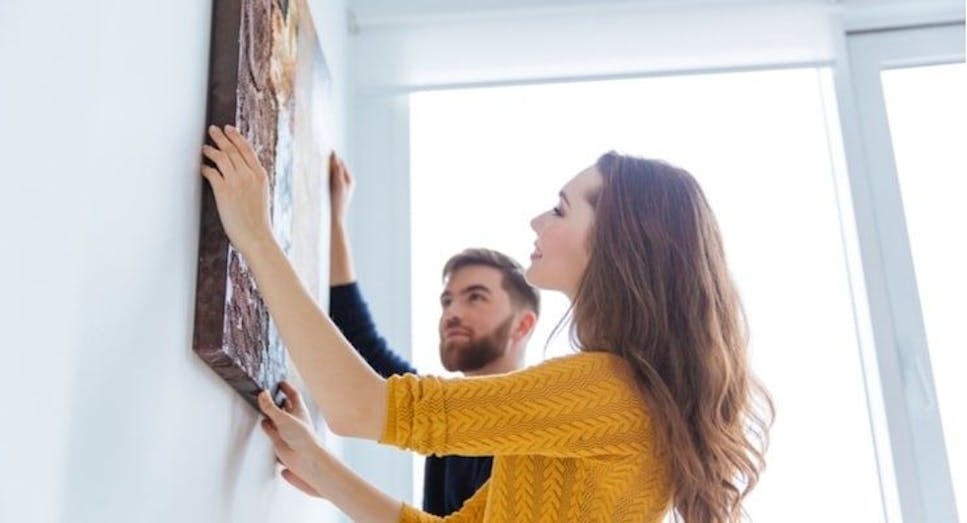 What is home insurance art cover?
Insurance that covers fine art, antiques, sculptures and collectables from damage or theft, or the day-to-day risks that come with owning valuable art.
You might find that listing items individually on your home insurance policy provides enough cover, but specialist art insurance policies are also available.
It depends on your attitude to risk, the size and worth of your collection, and how often you buy and sell artwork.
Do I need specialist art insurance?
If you have items of high value that a standard home contents insurance policy won't cover, it could be worth considering specialist art insurance.
Art and antiques often exceed the maximum single item limit on normal home contents insurance policies – these amounts differ but can be around £1,000. Listing artwork separately will bump up your premiums, but makes sure you're covered.  
Alternatively, if you buy and sell art regularly from your home, by taking out specialist cover you may be able to avoid the need to keep re-listing items with your home insurance provider.
Whatever you decide it's worth considering that artwork in the home is often on display. This can also make it more susceptible to being damaged or catch the eye of potential thieves – which increases the importance of getting the right insurance.
How do I insure my artwork?
Taking our insurance is relatively straightforward, but the key is to be open and upfront about the size and value of your art collection.
Find out how much your art and antiques are worth, and be as accurate as possible with the total amount of cover you'll need. Also take note of the upper limit for single items on your policy. This might mean you need to insure your fine art by listing it separately.
If anything is unclear, contact the insurer and they will be willing to help.
What does art insurance cover?
Art insurance covers accidental damage from fire or water, disfigurement or breakage. It will also compensate for theft should your prized possessions be stolen.
Read the terms and conditions for exceptions. For example, most home insurance policies won't cover you for theft if you leave the property unlocked.
It is also worth finding out whether your artwork will be covered for damage outside of the home, such as when it is in transit.
How do I value artwork for insurance?
If you are unsure how much your art is worth, get your individual items or collection valued by a professional, such as a fine art auctioneer. Some specialist insurers will also help you determine the value.
As well as the items, they'll look at where and how the art is stored to assess the risk of damage or theft before providing a quote.
You should have your art valued regularly to ensure you have enough cover and if you add to your collection, remember to update your policy.
You might be able to reduce the cost of cover if you can show you have safety measures in place such as fire alarms and security systems.
Do I need a specialist policy?
It's personal choice. Specialist policies are available for fine art cover and while they do offer advantages, they can be more pricy than regular contents insurance policies.
Advantages of specialist policies can be that if you have a large collection, you can be covered for the total value and don't have to list every item – this is especially useful if you buy and sell a lot.  
On a general home insurance policy, you can still insure your artwork, but you may have to list the items separately to make sure there is enough cover.
There is also some middle ground. Some providers adapt home insurance policies for those with fine art collections and will insure contents for up to £10,000 without listing individual items.
Will my artwork be insured if it's damaged in transit?
Only if this is specified in your contents insurance and you have out of home cover. Specialist art insurance policies will also make provisions for artwork damaged in transit.
Compare home insurance
Whether you have fine art, antiques, or other possessions worth £1,000 or more, the best place to start for home contents cover is with MoneySuperMarket.
We compare quotes from our leading panel of insurers to find you the best deal, including for high value items that need to be listed separately.
It's fast, free and simple to do and can save you both time and money.
Looking for home insurance?