Paying excess on your home insurance
Excess payments are a standard aspect of all insurance policies – here's what they are, why insurers have them and how they can affect your premiums
What is home insurance excess?
The excess payment on your home insurance policy is what you contribute towards a claim before your insurer covers the remaining cost. Insurers impose an excess in order to deter people from making trivial claims on their insurance policies.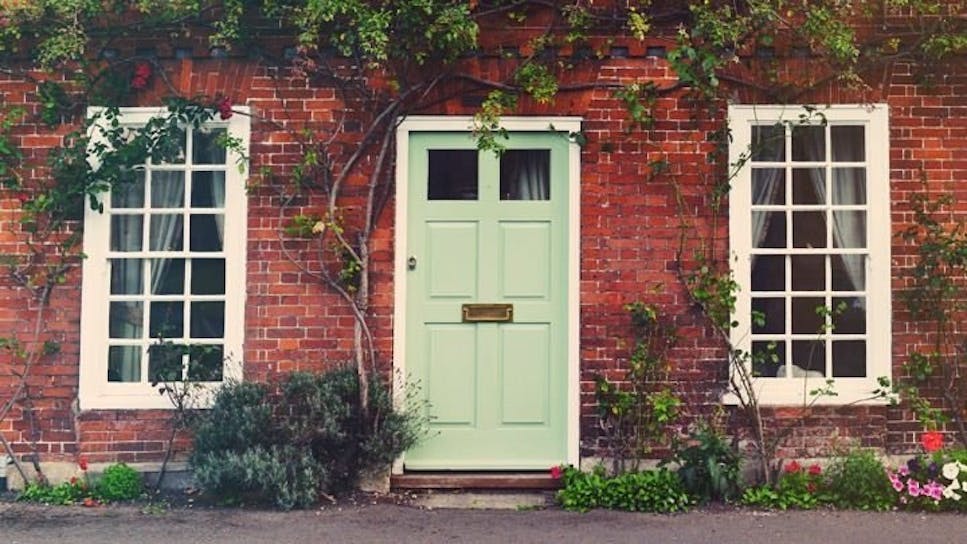 What's the difference between compulsory and voluntary excess?
When you run a quote for home insurance, you'll usually see two types of excess payments:
Compulsory excess: The compulsory excess payment is the amount you'll have to pay when you make a claim, which is set by your insurer

Voluntary excess: You'll also have an option to make a voluntary excess payment on top of the compulsory sum; this should reduce your monthly premiums because you're telling your insurer that you only intend to claim in serious circumstances
How do excess payments work?
Excess payments are usually deducted from your insurance payout when you make a claim – hence they're often referred to as 'deductibles'. They work like this:
Example one – the clumsy cat
Say you were to claim for accidentally damaged goods worth £1,000 on your contents insurance policy, because the family cat definitely didn't mean to knock that valuable vase over.
If your compulsory excess is £100 (as it is in over 75% of contents policies sold through MoneySuperMarket*), and you have opted for voluntary excess of £250 (chosen by almost half of all people comparing contents policies with MoneySuperMarket*), your excess adds up to £350 in total.
This means your insurer would give you £650 and keep that £350 in excess – whether you use that to buy a new vase or find a less breakable way to entertain the cat is up to you.
According to MoneySuperMarket data, accurate as of January 2020
Example two – the haphazard husband
Now imagine you wanted to claim for a broken window on your buildings insurance policy, after dad made the mistake of thinking he could shoot like Ronaldo in the back garden.
As with contents insurance, the most common compulsory excess for buildings insurance policies sold through MoneySuperMarket is £100* – and the most commonly chosen voluntary excess payment is £250*.
However, as the cost of repairing a broken window is unlikely to be more than £350, it doesn't make sense to claim for repairs on your policy. You'd be better off paying for a new window yourself, preserving your no-claims bonus, and confiscating the football for a while.
According to MoneySuperMarket data, accurate as of January 2020
Are excess payments the same for all types of home insurance claims?
Some home insurance claims are worth much more than others, and will usually require a higher excess amount.
The examples above are claims for accidental damage, where the compulsory excess is likely to be around £100 – but for flood damage or subsidence the threshold is usually far higher. If you were to make a claim for subsidence, your compulsory excess could be in the range of £1,000 – which, on top of a voluntary payment of £250, would bring the total excess to £1,250.
This is what you would have to pay towards your subsidence claim before your insurer covers the rest – but compared to the actual repair costs you'd face without cover, that won't seem like much.
How does your excess payment affect your home insurance premiums?
Generally speaking, the higher your voluntary excess the lower your premiums should be, as it tells insurers you won't bother making small claims on your policy. In reality there are other factors involved in deciding your premiums – including the overall amount of cover you need, which can be a more influential factor overall.
Compare home insurance deals
Comparing home insurance policies with MoneySuperMarket is a quick and easy way to find a better deal. All you need to do is tell us a little about yourself, your home and everything you want to cover, and we'll show you a list of quotes tailored to your needs.
You'll be able to compare deals by the overall monthly and annual cost, the level of protection you'll get and the excess you'll need to pay to make a claim. Once you've found the product you want, just click through to the provider's website to finalise your purchase.
As with all insurance policies, you shouldn't automatically assume the cheapest deal is the best. We recommend finding a balance between coverage and cost to make sure you don't over-pay for insurance you don't need, or under-insure yourself and end up without protection when you do need it.