How to cancel your home insurance
You have the right to cancel your home insurance if you need to, but you may have to pay a fee to do so
You can cancel a home insurance policy at any time. There is a 14-day 'cooling-off' period after you first take out a policy, or receive your policy documents, if you cancel during this time there is a charge to cover the costs of setting up your policy and cancelling it.
After this period, you will usually have to pay an administration fee of between £35 and £50 to cancel your home insurance.
Home insurance cancellation requests cannot generally be backdated, so your policy will only be cancelled after you contact your insurer – even if you haven't needed the cover for some time. This is the case even if you've cancelled your direct debit, which you should only do once you've spoken to your insurer and cancelled your policy.
If you need home insurance, you should also ensure you have alternative cover in place before cancelling – especially if you have a mortgage that requires you to take out buildings insurance.
How do I cancel my home insurance?
Stopping your direct debit does not cancel your home insurance policy – no matter whether you pay monthly or have an auto-renewal agreement. The contract will remain binding until you inform the provider that you want to cancel the policy.
So to cancel your home insurance, the first step is to call your insurance provider. You'll then be told if you need to contact them in writing instead. Either way, you must be the policyholder named on the documents to cancel a home insurance policy.
When you ask to cancel your policy, you should also be told about any related fees. If you feel these are too high, you can make a complaint to your insurer, then to the Financial Ombudsman Service if you and your insurer are unable to come to an agreement.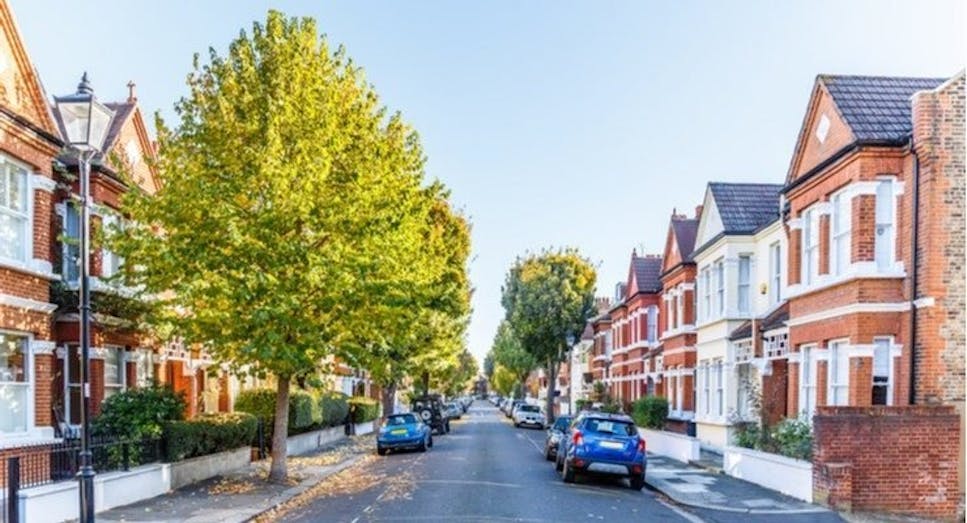 When should I cancel my home insurance?
Reasons you might want to cancel your home insurance include:
You are selling your home: You should usually qualify for a partial refund in this case, subject to an administration fee. Just make sure you're covered while the property is in your name

You are moving to a new home: You may be able to avoid cancelling by taking your home insurance policy with you when you move into a new property. However, your premiums may rise as a result, and there could still be an administration fee to pay

You've found a cheaper policy: Even if you can save by switching to a new home insurance deal, the charges you pay to cancel may wipe out these savings. So make sure you check this first

You're unhappy with the service: You have every right to cancel and switch policies if you feel your current insurer is not up to scratch. However, there will usually still be a fee to do this
Will I get a refund?
Whether or not you can get a refund for the time you no longer need your home insurance will depend on the terms and conditions of your policy. In almost all circumstances, you should be offered a pro-rata refund if you cancel your policy within the 14-day period immediately after buying it.
If you cancel at a later date, and have already paid for your cover in full, many insurers will also offer you a refund based on how long your policy has left to run. However, the amount you receive will usually be minus an administration fee. So say you have six months left on your policy, you might receive half your premium back, less the administration fee.
If you pay monthly for your policy, you may also have to pay an administration fee to stop your payments.
You can usually still cancel a home insurance policy even if you've made a claim against it. However, you may well find you're not entitled to a refund if this is the case.
Do I lose my no-claims discount if I cancel my home insurance?
You should not lose any no-claims discount built up prior to taking out your policy simply because you cancel it. However, you won't generally qualify for another year's no-claims discount because you won't have completed a claim-free year.  
Your insurer may also withhold confirmation of your no-claims bonus if you simply cancel your monthly payments without requesting to cancel the policy. If this is the case, you may be forced to pay the full premium so you can prove your no-claims history.
How can I cancel if I chose auto-renew home insurance?
When you take out home insurance, you may be offered the option to auto-renew year on year. The advantage of doing this is that there's no risk of being uninsured, for example if you forget to get a new policy. However, it means you'll need to contact your insurer prior to your renewal date if you want to switch to another provider (contact the company online if you find it hard to get through on the phone).
Around the renewal date, you will generally have a window of time when you can cancel your policy free of charge. If you miss this, however, you'll have to pay the usual administration fee to cancel it.
That's why it's a good idea to make a note of your home insurance renewal date and start shopping around for the best value policy a few weeks beforehand. You can then set up a new policy to start when the old one runs out.
Can I get short-term home insurance?
You can take out temporary home insurance to ensure you're protected, for example if you've bought a new home but are yet to move in.
Short-term home insurance generally provides similar cover to a standard policy – although it can work out more expensive, which is why it's best used as a stopgap.
Cover can be arranged for as little as seven days, or can extend to three, six, nine, or even 12 months.
Compare home insurance
You can find cheap home insurance deals by comparing policies with MoneySuperMarket. All you have to do is answer a few questions about you and your home; then let us search the market for the most suitable deals from a range of providers.