Find out how the age of your home can affect your insurance
You'll need to know how old your property is when you take out buildings insurance. This is how you can find out when it was built.
Knowing when your house was built can be handy, not least because you'll be asked every time you look to renew your buildings insurance. But while it's a straightforward question, the answer can be a little less obvious.
How can I find out when my house was built?
1. Check your title deeds
When you bought your home, the age of the property should be stated on the title deeds or title register. Most people keep these in a safe place, so it will hopefully just be a case of digging them out.
2. Check your home survey
When you take out a mortgage for your home, it's often a condition that you must have a home survey or mortgage survey too. This should also show the date the property was built.
3. Check your mortgage offer
If you're in the process of getting a mortgage and have an offer in place this might detail the age of the property.
4.  Contact your local authority
Another option is to contact your local authority who may have details on when planning permission was granted for your home.
5. Contact HM Land Registry
While Land Registry records land ownership, not what's built on the land, it may still help. If it details when the developer first handed over ownership or a lease, it should be a guide as to the age of the property.
6. Ask your neighbours
A bit of local knowledge can come in handy. Even if you neighbours haven't lived there long enough to know when your home was built, if they've a similar looking property, they may have already researched its age.
7. Ask a seller or estate agents
If you're buying then the current owners have probably assessed when the property was built for their own home insurance. They are also required to fil out a seller's property information form, which may also give you the information required.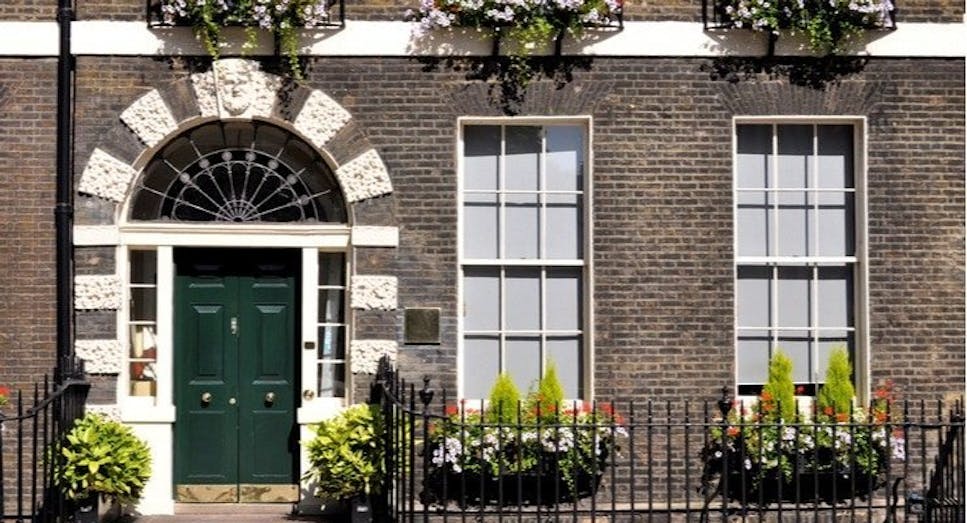 How can I find the age of a really old property?
If your property looks ancient or historic then the methods listed above may not prove fruitful. However, don't give up just yet, there are still a few avenues to explore.
1862 Land Registry Act. A record of 2,000 properties registered in 1862. It's free to check if yours is listed

Local archives. Try parish records, the county record offices or your local library. You'll probably uncover a lot more than the age of your property!

Local history society. It's surprising what knowledge local historians already have and are willing to share. Or they might enjoy being set the challenge

Ordnance Survey. Historical maps are worth poring over to see when the property is first shown

Census. Conducted every decade between 1841 and 1911, finding a first mention of your address can narrow the search

National Heritage List. See if it's listed in Historic England's National Heritage List for England or Cadw's National Historic Assets of Wales

Look at the house! If you're still struggling, you could make an estimated guess by considering the architectural style and features of the house, such as the type of roof and position of windows
How does the age of my property affect my home insurance premiums?
Insurers want to know the age of your property so that they can assess the likelihood of having to make a payout in the future.
This typically means that those living in older homes may receive slightly higher quotes, but not always. It depends on many factors including the condition of the property.
If you live in a historic or listed building, then you might need to look for specialist cover.
Compare home insurance
If you're looking for cheaper home insurance then MoneySuperMarket can help.
Just tell us a few details about your home and we'll quickly compare quotes from our leading panel of lenders to find you the best deal.