How to make a claim on your home insurance
With more than one in five home insurance claims rejected by insurers every year, it's important that you get the correct level of cover for your home – and understand how to make a successful claim
Looking for home insurance?
Home insurance claims are the most likely type of insurance claim to be rejected. According to the Association of British Insurers (ABI), just 79% of home insurance claims are successful. That's compared to the 99% of motor insurance claims and 87% of travel claims that pay out.
The ABI found that the most common reasons for failed home insurance claims were:
Wear and tear or damage caused by a lack of maintenance which was not insurable

The claim value being below the policy excess

Buying the wrong cover
Taking out the correct level of buildings insurance and contents insurance will improve the chances of a successful home insurance claim. Understanding how this process works, and how to submit a claim, will only bolster your case.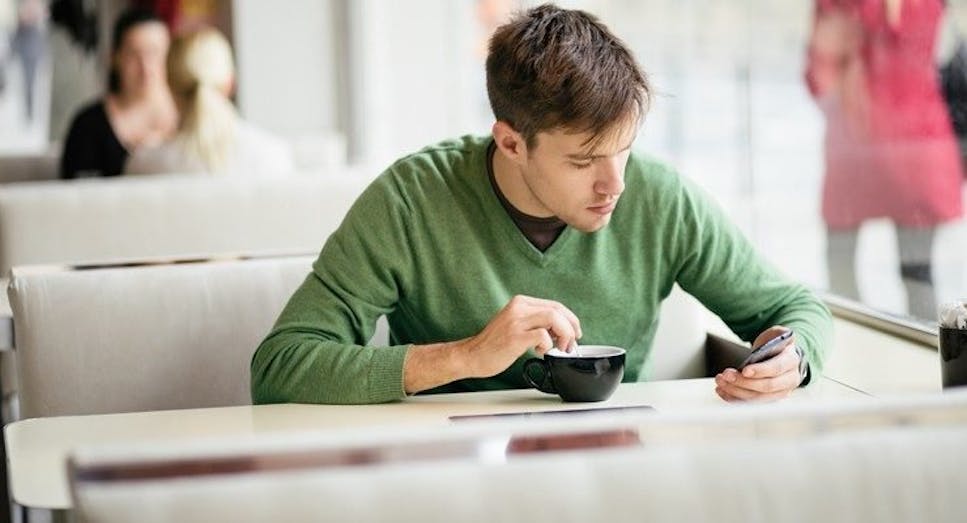 How do I claim on my home insurance?
If you've been burgled, you should always call the police first. Not only will they have to come and take forensics as soon as possible, they will also issue you with a crime reference number that you'll need before you can proceed with a home insurance claim.
In most other cases, the first step of a home insurance claim is to dig out your policy documents and booklet. It's worth keeping these in a handy place that you'll remember.
Within these papers you'll find the two things you need to kick off your claim:
a claims helpline phone number

your personal policy number
When should I get in touch with my insurer?
Don't delay. Once you've found you policy number, call the designated helpline and explain what's happened to the advisor. If it's an expensive premium rate number, such as 0870 or 0845, don't be afraid to ask them to call you straight back.
What evidence will I need to make a claim?
For small and standard home insurance claims, you'll need to fill out the required claims form. This is usually available to download from your insurer's website, and you should return it within the stated maximum number of days – the sooner the better.
You'll also need to enclose receipts as proof of purchase for the items you are claiming for. If you can't lay your hands on the receipts, try digging out credit or debit card statements as these can prove the purchases instead. If you don't have copies of these, call your bank or credit card provider and ask to be sent the relevant months' statements.
Photographs are also accepted as evidence in home insurance claims, so send any images to support your claim.
The golden rule is that the more documentary evidence you can produce, the smoother and quicker your home insurance claim will be.
What happens after I start my claim?
If the home insurance claim is for a larger amount, your insurer is likely to inspect further by sending an investigator (or loss adjuster) to your home. They will confirm the loss or damage you state in your claim and assess how much it would cost to replace or repair.
So long as you have filled out your home insurance application form honestly and accurately, you have taken out a policy robust enough for your claim, and you haven't invalidated your home cover, you should not encounter any problems.
The insurer will then organise and send its own partner company or companies to carry out repairs and works where necessary, or pay you the amount you are claiming for into your bank account or by cheque through the post.
How long do home insurance claims take?
Every insurance claim is different and the more complicated the claim, the longer it will take to complete.
If it's straightforward, it could be wrapped up in as little as 48 hours. But if it's for extensive damage that has caused structural flaws for example, then assessing the affected area will take longer.
Once the claim is made, the time it takes to make good will also vary. As well as the insurer and loss adjuster being involved, there may also be the need for surveyors, builders or removal companies, which will all draw out the process.
What's my home insurance claims excess?
You will need to pay an excess, which is the first part of any claim. You will always have to contribute the compulsory excess, though the voluntary excess will vary according to what you agreed when you took out the policy. The higher the voluntary excess, the cheaper your policy.
Is it always worth making a home insurance claim?
The point of home insurance is to claim on it when you need it, but for lower amounts it consider whether it's better to make a claim or just cover the cost yourself.
Weigh up how much excess you will have to pay against the value of your claim. If the excess is a high proportion then you may decide not to claim because:
the cost of your policy could rise when you come to renew

it will scupper any no claims discounts you have built up
This might mean you end up paying more in the long term. However, home insurance is there to protect you, so don't be deterred from making a claim where needed.
And when it comes to your annual renewal, don't forget to always shop around for a better value deal.
Will making a claim increase my premium?
Home insurance claims may indeed end up increasing your premiums, but it's not possible to know in advance what your next quote will be.
Generally, minor incidents, such as lost or damaged possessions, are less likely to lead to a jump in your premiums than a burglary or damage to the building's structure.
If your quote does increase, use it as an additional incentive to shop around for a better deal rather than just renewing with your current insurer.
Can an insurer refuse my claim?
Yes, but they will need to provide a valid reason why they are turning down your claim, which you can check against the terms and conditions of the policy.
If you think they are being unfair, you should try to negotiate with them. If no agreement can be made, they'll have a complaints procedure you can follow.
How do I complain about my home insurance claim?
If your claim has been turned down and you have not been able to negotiate a satisfactory outcome, then you should go through the company's complaints process – it should be stated on their website.
If there is still no resolution, you can take your complaint to the Financial Ombudsman Service.
First, you must have received either a 'final response' from your insurance company, or eight weeks should have passed with no communication from them.
The Financial Ombudsman Service will then look at both sides of the claim and attempt to find a fair outcome.
If they decide in your favour, the Ombudsman Service has the power to make the insurance company explain their actions, apologise and pay compensation.
How can I stop my insurance claim being turned down?
It starts with making sure you understand the terms of the home insurance policy when you sign up.
While the cheapest cover is often the most tempting, check the terms and conditions cover you for what you'll need if you do have to make a claim.
When it comes to protecting your home, take sensible precautions, such as:
Not leaving windows open and doors unlocked when you are out

Activating your burglar alarm when out, especially if you've told your insurer you have one

Not leaving valuable items such as lawn mowers unattended and on show in the garden

Telling your insurer if you have builders on site in case they damage anything

Reporting thefts within 24 hours, and making sure you have a crime number if anything does happen
When it comes to claiming, be clear and honest in your communication and provide as much supporting evidence as possible. This should include photographs and receipts of purchased items.
How can I claim for a water leak?
It's one of the most common home insurance claims and fortunately most buildings insurance claims cover water leaks, known as 'escape of water', as standard.
However, you should still take the correct precautions, so you are not deemed to be at fault if a water leak occurs. Our guide to home insurance for a burst pipe and water damage explains more.
Immediately turn off your stopcock, then contact your insurer through their 24-hour helpline.
They may arrange for a loss adjuster to assess the damage and in extreme cases could arrange alternative accommodation for you.
The loss adjuster will give you an initial assessment and provide a timetable of what needs to be done, who will do it and how long it will take.
Compare home insurance
Comparing home insurance quotes with MoneySuperMarket is a quick and easy way to find affordable cover for your building and contents. Just tell us a little about yourself, your home and who'll be living there, and we'll search the market for a list of quotes tailored to your needs.
You'll be able to compare deals by the overall annual and monthly cost, the cover you'll get and the excess you'll need to pay to make a claim. Once you find the deal you want, just click through to the provider to finalise your purchase.
Looking for home insurance?