Should I let my home insurance auto-renew?
Whether buildings insurance or contents insurance or both, most of us pay for some kind of home insurance. But when the annual policy comes to an end, should we let it auto-renew, or is it always better to shop around for a better deal?
Looking for home insurance?
Home insurance can be split between buildings insurance and contents insurance. The former covers the bricks, mortar and permanent fixtures of the home, the latter your personal belongings.
When it comes to renewal, there are two straightforward questions to ask yourself.
Does my home insurance cover what I need it to?

Do I have the best price for the cover I need?
If you can answer 'yes' for both, you have the right insurance at the right price.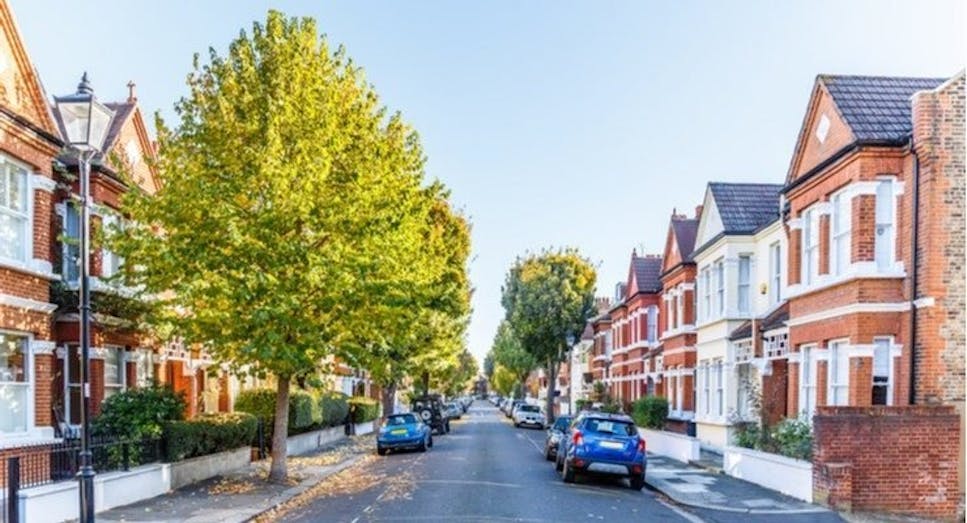 Why does home insurance get more expensive?
There are a couple of traps you can easily fall into. The first is allowing home insurance to auto-renew and end up paying more than necessary. Unfortunately, insurers tend not to reward loyalty and instead reserve their best deals to entice new customers.
The second is not evaluating how much cover you need because your circumstances may well have changed since you last purchased home insurance.
You might have more expensive personal belongings in the house, or you might even have built an extension on the property meaning the rebuild cost would be higher.
Other considerations when reviewing your home insurance include:
Whether to pay monthly or annually, which usually works out cheaper

Seeing if you can save by combining your building and contents insurance
What's auto-renewal?
Auto-renewal is where your home insurance policy just rolls over at the end of 12 months to start afresh.
Many polices include clauses to say they will auto-renew unless you tell the provider otherwise.
Most insurers let you know at least 21 days before your policy is due to be renewed. If you do not respond and you've signed up to a policy with an auto-renew clause, then it will happen automatically.
The advantage of auto-renewal is that you won't be left without cover. The disadvantage is that the premiums are likely to be more expensive than before.
Will I be charged to renew my home insurance?
Renewal charges are rare as insurers don't want to give you a reason to look elsewhere. However, it's more likely that you'll see your premiums rise, which will far outweigh any one-off renewal charge.
This is why it usually pays to shop around for new home insurance when your policy is coming to an end.
What is a pre-renewal deposit?
Some home insurance providers take a deposit from you ahead of renewal as they try to secure your business for another year.
The amount is deducted from next year's premium if you decide to stay on. It's usually one month's premium and as such only applies to customers who pay monthly.
To avoid being caught out, check with your provider to see if they impose pre-renewal deposits.
Is better to auto-renew or switch providers?
It depends on what's being offered. Often you can find cheaper home insurance quotes when you shop around.
However, you should read the terms to make sure you are comparing like with like.
Different levels of cover and excess can mean that although the policy has a cheaper headline rate, it may not be your best option.
Of course, once you have a cheaper quote, there is nothing to stop you asking your existing home insurance company if they can better it.
Can I cancel if I accidentally auto-renew my home insurance?
There is a 14-day cooling off period after you have purchased cover. You can usually cancel without penalty during this time, other than being charged for the few days cover since the policy kicked in.
However, if this period has elapsed, you may find that cancelling the policy will incur a financial penalty that is so high it may be better sticking with the renewed policy.
If this happens, make a note in your diary that next year you won't let the auto-renewal just take place.
There are also few insurers who do charge a fee for cancelling within the first 14 days, so try to be happy with your choice before you buy the policy.
Am I entitled to a no-claims discount if I switch providers?
If you don't make a claim on your home insurance you start to build up a no-claims discount.
The more years you are claim-free, the more the no claims discount should grow – knocking down the price you pay for home insurance.
Some insurers will allow you to transfer your no claims discount to them when you switch, but it's always best to check first with your new provider.
How often should I renew my home insurance?
Similar to other annual insurance policies, the best time to consider renewing your home insurance is a few weeks before the policy is due to end.
This will allow you to switch to another policy fee-free.
Can my insurer refuse my renewal?
This is rare, but the insurer does not have to insure you if they do not wish to.
They are only likely to do this if something has happened to make it much more likely you will make a claim, or you have not kept to the terms of the policy.
Thankfully, there are plenty of leading insurers to choose from. You can search MoneySuperMarket's panel of home insurers to get the best deal
Is it better to pay monthly or annually?
While paying monthly by direct debit can help spread the costs over a year, it usually works out more expensive than paying upfront for your annual home insurance policy.
You can find out more about paying annually versus monthly here.
How do I get cheaper home insurance?
For more ideas to save money on your home insurance read our money saving tips. Finding cheaper home insurance is also quick and easy with MoneySuperMarket's panel of leading insurers. Just enter a few details and you will be provided with a quote in minutes.
Looking for home insurance?