Does my home security affect my home insurance?
Home security comes in all shapes and sizes for a variety of budgets – we've run through the basic options so you can find out which is best for you
Looking for home insurance?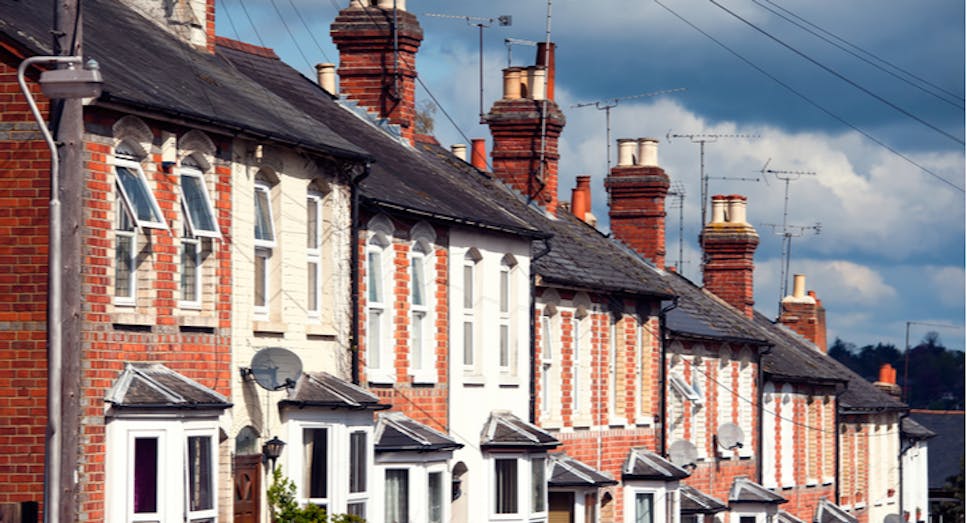 Should I have a home security system?
Having a home security system can help keep your home protected against burglars, keeping your belongings safe and your mind at ease. There are a range of different security setups you can have in your home, depending on your budget, home and living situation, and the number/type of valuables you want to protect.
Remember home insurance providers take your postcode into account when deciding your premiums – and if you live in an area with high crime rates they may insist you have a burglar alarm installed.
Is home security expensive?
It will really depend on the kind of security you want or need – you can purchase home alarm systems with cameras, motion sensors and smart doorbells for around £100 to £150. Some electronic stores sell CCTV cameras and wireless alarms for £20 to £30, and you may even be able to find budget alarms for under £10.
On the flip side, you could also shell out a few hundred for a top-of-the-range security system with security cameras, door and window sensors, sirens and smart hubs. We've weighed up the general options you'll have so you can decide which is best suited to your needs.
How can I tell if my home security system is reliable?
When you start shopping for alarms keep an eye out for the NSI (national security inspectorate) rating – this will indicate that the product meets standards acceptable to the emergency services.
In most cases insurers will prefer if your alarm system is installed by a professional.
Additionally for things like door and window locks, you should check whether they meet BS (British standards). Your lock should have a British standard kite mark and a number on it – for example BS3621.
Will improving my home security make my home insurance cheaper?
It's hard to say for sure – some insurers might offer discounts but it isn't a dead certainty.
What you should consider is that home security, even just a burglar alarm on your home's exterior, can act as a deterrent to burglars and thieves – which could in turn make it less likely your home is broken in to. This way you'll be able to avoid making burglary claims on your home insurance policy, which should help prevent your premiums from going up as a result.
What types of home security are there?
There are a number of different types of home security you can add to or improve on in your home – we've broken them down below:
Door and window locks
Your home should come with door and window locks included, so if not that will be high on your priority list. However, not all locks are created equal – and your insurer might require you to have door and window locks up to a certain standard. This is especially likely if you live in an area with a high burglary rate.
You can categorise door locks into the following:
Mortice deadlocks: These are one of the most common types of lock, and usually come with five levers – in fact, locks that conform to British Standard BS3621 must have five levers as a minimum

Key-operated multi-point lock: Multi-point lock systems are generally safer than mortice locks – check that the cylinders are SS312 Diamond Approved or conform to the TS007 three-start Kitemark standard

Nightlatches and rim locks: Nightlatches on their own are less secure than both of the above, but as an additional measure they can improve your home's security

Bolts: Bolts are also a useful extra measure, but won't be much use on their own
Insurers are also likely to insist on some kind of lock on any windows you have downstairs – usually key-operated. If you have French windows you'll need to mention these specifically, as on top of key-operated locks they'll also need key-operated mortice racks.
CCTV and security lighting
You might also consider installing a CCTV system – this will let you monitor what happens in and around your home. CCTV footage can prove to be vital evidence in insurance claims as well as police cases – and cameras can act as a strong deterrent to criminals.
CCTV systems can vary in pricing, with some being under £100 and other full set-ups costing into the thousands.
When it comes to CCTV, you should consider the following:
Where do I need CCTV? If you live in a house, especially one with concealed entrances such as a rear door, then external cameras might be a good option to help you monitor your home. If you're in a flat then indoor cameras are probably what you'd need

Should I get security or surveillance CCTV? Surveillance cameras are usually the budget option, and they'll only record what happens – whereas security cameras can alert you if something happens, such as a break-in

What type of CCTV cameras should I get? It will largely depend on your needs and budget, but CCTV cameras can come as fixed or PTZ (pan, tilt, zoom), bullet (visible cameras) or dome (more discreet), and wired or wireless – as well as with many other options concerning quality, quantity and user-interface
Burglar alarms and monitored systems
Burglar alarms can also act as a deterrent as well as an alert – and as you would expect there are a range of alarms available depending on needs and budget.
Bells-only systems raise an alarm if triggered by a break in, but that will depend on someone else alerting the police – either someone at home, or if no-one's at home then a neighbour

Monitored alarms are linked to external security companies, who will usually call and ask for a key phrase or word if the alarm is triggered. If they don't get the password or if no-one answers, they call the police
Some insurers may require you to have some kind of alarm system if you live in an area with high crime rates. They may also want it to be installed by a professional – someone approved by either the NSI or the SSAIB – or they will probably ask that the alarm system itself is up to a certain standard if you're installing it yourself.
Safes and lockboxes
Safes and lockboxes are a good option if you have smaller valuables to keep safe, such as jewellery, family heirlooms and photographs, and important documents like birth and death certificates and wills.
If you're looking to buy a safe keep in mind you'll get what you pay for – cheap safes can be broken into using something as simple as a hammer, but more expensive models can come with biometric security and in-built alarms.
Keep an eye out for approval from the Assurance of Insurance Surveyors, which verifies that the safe has been attack tested in a recognised testing centre.
Smart security
Smart home security systems can encompass a range of devices such as cameras, alarms and motion sensors, connected by wi-fi, that can send information directly to your phone or tablet. As they're connected to the internet you'll usually be able to monitor your home from anywhere across the world with a wi-fi connection.
Smart home security systems can include:
Security cameras

Motion detectors

Smart locks

Leak detectors

Door and window sensors

Security lights

Smart plug sockets
While this is convenient and offers a new level of home monitoring, keep in mind that their reliance on wi-fi means they're susceptible to losses in connection or power, as well as cyber criminals. Smart home security systems are relatively new, so it may take some time for these to become standard.
If you do opt for a smart security system, be sure to call your insurer as they will likely want to know the specific details about the protection you have.
Security in your garden
If you've got a shed, garage or any other outbuildings in your garden remember these will need to be secured too, as if anything is stolen your insurer is likely to want evidence of forced entry. You should use strong and sturdy locks, and your insurer may even ask that any particularly expensive items are secured to something that can't be removed.
What if my home is unoccupied?
If you're leaving your home empty for a while, you will have to tell your insurer – it's likely they'll raise your premiums due to the increased risk of burglary or damage that could go unchecked. However if you don't tell them your home was empty for an extended period of time and you do need to make a claim, it's likely you won't be covered.
You won't necessarily need to buy a whole home security system – if you have secure locks and some kind of burglar alarm you'll usually be covered. However adding extra layers of protection will keep your home safe, and might reduce the amount your premiums go up by.
Home security tips and advice
We've put together some tips and advice for protecting your home and keeping it secure:
Join your local neighbourhood watch

Keep your valuables hidden or locked away – including your car keys

Keep your tools and things like ladders locked away as they could be used to force entry

If you're away from home don't post about it on social media

Maintain your locks, sensors and alarms to ensure they're always in working order

Think about having noisy gravel outside your home, as this can act as a deterrent as well as an alert

Keep lights and lamps on timers to come on in the evenings if you aren't home

Cancel regular deliveries that might build up on your doorstep, indicating no-one's home
Compare home insurance quotes
It's quick and easy to find affordable home insurance when you compare quotes with MoneySuperMarket – just tell us a little about yourself, your home and your belongings and we'll search the market for a list of quotes tailored to your requirements.
You'll be able to compare deals by the overall monthly and annual cost, the cover you'll get and the excess you'll need to pay to make a claim. Once you've found the quote you like, just click through to the provider to finalise your purchase.
As with any kind of insurance, don't always assume that the cheapest quote is the best available – you should try and balance the cost with the cover you'll get so you know you have the right protection in place.
Looking for home insurance?