Home insurance and coronavirus – what you need to know
Looking for home insurance?
Whether you're in self-isolation, lockdown or just no longer working at the office, Covid-19 means that most us are spending more time in our homes than ever before.
But what does this mean for your home insurance? Here are the answers to some of the most common questions.
FAQs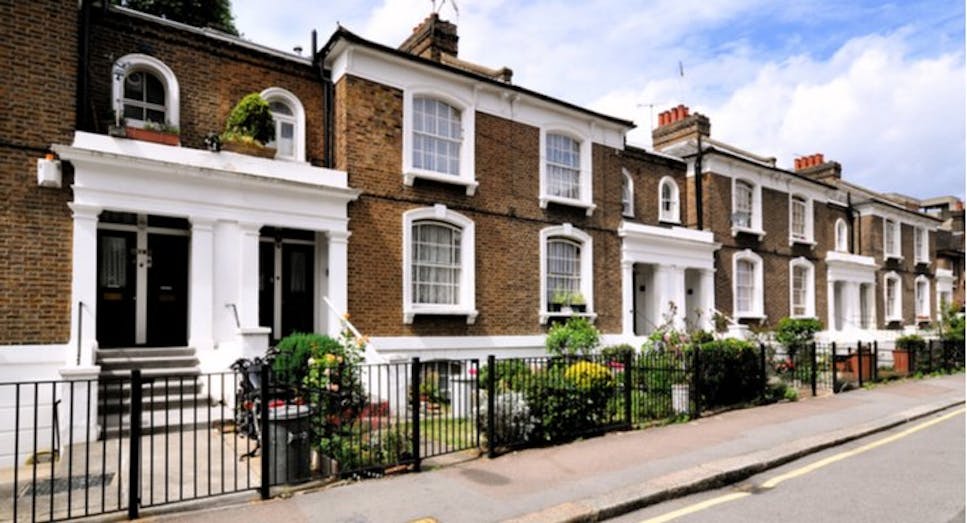 Looking for home insurance?
Frequently asked questions
I'm now working from home – do I need to tell my insurer?
If you usually work from an office but have been working from home during and since lockdown, you do not need to contact your insurer to extend or update your policy. The ABI has extended its support for this temporary plan until 19 March 2021.
While business equipment – such as laptops – typically won't be covered under your home insurance, your employer will be liable for ensuring it has its own cover for items away from the office.
However, if you are the owner of the equipment, check your contents policy documents to ensure the value does not exceed any cover limits or exclusions.
I'm self-isolating and at home 24/7. Do I need to update my insurer?
When you first purchased your home insurance policy, you were probably asked how long you spend at home. While the answer to this question is likely to have changed, you do not need to contact your home insurer to update it.
Being at home means a greater chance of accidents. Am I covered?
If your home insurance policy includes accidental damage – or you added it as extra to the policy – then you will be covered as usual.
If accidental damage is not included and you feel you may benefit from it – contact your insurer to get it bolted on for a fee. It might be quicker to do this online.
I have someone else living in my home during lockdown – does this affect my cover?
If the reason the guest is living in your home is related to coronavirus – for example they are caring for you or they are unable to return to their own home – you will not need to inform your insurer and you will still be covered. However, this position is subject to change depending on when lockdown and social distancing rules are lifted.
If your guest has expensive possessions with them at your home, there may be a limit to the cover your insurance provides. Check the policy wording and call your provider if you're not sure.
I am stuck elsewhere due to coronavirus and my home is unoccupied – am I covered?
Insurers typically impose a limit on the number of days your home may be left unoccupied to remain within cover. But government guidance has stipulated that insurers must take a 'pragmatic approach' to policyholders who are unable to return home within the timescales detailed in their policy as a result o
What about a home that's not my main residence?
If it's a second home that is unoccupied or one that is undergoing renovations, insurers have waived the requirement to check regularly on unoccupied properties given government guidance to avoid non-essential travel.
Can I claim on my home insurance for a deep-clean of my property against Covid-19?
It's very unlikely. Standard and even advanced home insurance policies do not typically cover the cost of cleaning.
I'm struggling to afford my monthly premiums – what should I do?
You will be able to ask your home insurer for help if you are struggling to make payments due to coronavirus – under rules set down by industry regulator, the Financial Conduct Authority (FCA).
This could include a temporary reduction in cover – removing bolt-ons such as accidental damage, for example – which results in lower premiums, or even a partial refund on the annual cost you have already paid.
If you can't come to a suitable arrangement, you can ask for a payment deferral of between one and three months – in some cases longer.
There are other measures you could take yourself. If your home insurance payment is due and you usually pay annually, consider switching to monthly direct debit. While it can work out slightly more expensive overall, it could ease cash flow problems in the short term.
If your home insurance is due for renewal, run a comparison to see if you can find a cheaper deal. It takes a matter of minutes.
I don't have home insurance – can I still buy it?
Both buildings and contents insurance policies are still available to buy. You can compare what's available here.
It's vital to have home insurance in place. If your home is destroyed through an event such as fire or flood and you are without buildings insurance, you could be left homeless and making mortgage payments on an asset that no longer exists – while being without contents insurance would mean buying everything you own again, from furniture to shoes, from scratch.
I need to make a home insurance claim – what can I expect?
Home insurers that are member of the Association of British Insurers (ABI) have pledged to support those who need to make a claim – prioritising those in most vulnerable circumstances.
It may take longer to get through on the phone though, so check your insurer's website to see if you can make a claim online.