Get a student travel insurance quote
If you are a student planning a long summer trip abroad, or even a gap year between studies, then insurance is probably the last thing on your mind. But whether you are heading to Europe for a few weeks or venturing further afield for several months, travel cover is essential.
You might think that you can set off without student travel insurance, especially if you are young and fit with a few valuables in your backpack. But replacing your iPhone, camera, and holiday cash could be expensive if they were stolen. Additionally, remember that medical treatment abroad can reach hundreds of thousands of pounds.
Learn more about the ins and outs of student travel insurance with this guide.
Can I use a European Health Insurance Card – EHIC?
The UK is still participating in the EHIC scheme, although existing EHIC cards are being phased out for UK residents. Instead, they are being replaced with a new UK Global Health Insurance Card (GHIC).
The GHIC is free and will work in the same way. The holder is entitled to free or reduced-cost emergency healthcare in State-run hospitals and clinics in EU countries and Switzerland.
The EHIC/GHIC should not be a replacement for good-quality travel or backpacker insurance. It only covers emergency treatment in EU countries. For instance, it doesn't cover repatriation or the cost to airlift you to a hospital in an emergency. It also has no protection in the event of other incidents, such as baggage loss or the theft of your phone or wallet. For peace of mind, take out travel insurance and carry your EHIC/GHIC for European trips.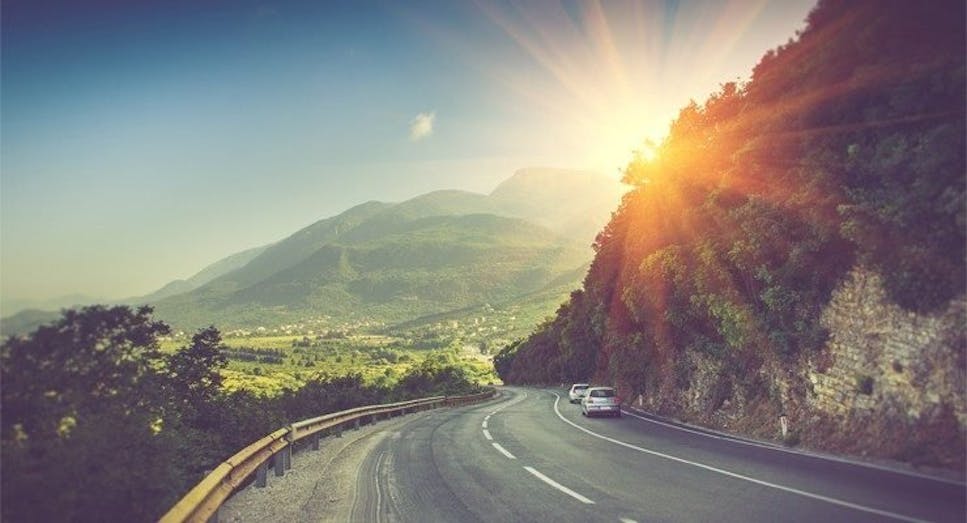 Check the levels of cover
It's not always easy to work out how much cover you need, as there are many factors you may want to take into consideration. In this respect, for example, it may be wise to make sure your insurance includes the cost of an air ambulance in case you need to be flown home.
Personal liability insurance could also offer valuable protection, plus cancellation and curtailment cover of at least the value of the trip[AH1] . Insurance for your baggage and personal belongings will pay out if, for example, your backpack is lost, stolen, or damaged. But check the single item and valuables limit as most firms cap the amount that you can claim for at one item. There will also be a limit on the amount you can claim for lost or stolen cash.
Catastrophe cover protects travellers against the financial repercussions of a disaster such as a storm. It's also sensible to find a policy that includes end-supplier failure in case the airline or travel company goes bust.
Travel insurers offer European or worldwide cover. European cover is typically cheaper, but you should always check whether your destination is classed as European, as definitions can vary.
Single trip or annual cover?
Students can usually buy single-trip or annual travel insurance. As its name suggests, a single-trip policy covers just one trip, usually up to a maximum of 31 days. If you buy an annual policy, you can go away several times in any one year without having to arrange insurance each time.
It's worth comparing prices for both types of policy. However, as a general rule, if you plan multiple trips a year or you are heading long haul, an annual policy usually works out cheaper.
Gap year travel insurance
If you are planning a gap year, you will need a policy that lasts as long as your trip. A variety of insurers offer cover for backpackers which can run for a year or more. You should also check that your policy covers every destination on your journey, even if you are only passing through.
Extreme sports
Many students undertake extreme sports or adventurous activities while they are away. Of course, they are great fun, but they can also be risky. Therefore, it's essential that your policy will pay out if you have an accident while you are white water rafting or wrestling with alligators. You will find a list of insured activities in the policy documents. If in doubt, ask your insurer.
Working abroad
Some travellers work while they are abroad, perhaps to help fund the trip. Gap year travel insurance typically covers employment overseas, but manual work is often excluded. Again, check with your insurer if you have any questions. Many insurers will also allow one or two return trips home under your policy. This can be useful if you get homesick or need to break off from your travels for a family wedding or other occasion.
Take care of yourself
It's important to remember that a student travel insurance policy is not a licence to go mad. You still need to take care of yourself and your possessions. For example, few insurers will pay out if your bag is stolen while it is not being properly attended.
Talking of bars, insurers can refuse to pay a claim if you were under the influence of alcohol or illegal drugs at the time of the incident.
Save money on student travel insurance
Probably the easiest way to cut the cost of your student travel insurance is to compare prices. MoneySuperMarket's free independent comparison service can help you find the best policy, at the best price, within minutes.
Student travel insurance can cost less than £10 for a single trip in Europe. But remember that the cheapest policy is not necessarily the best. The cover on offer could be patchy or the claim limits could be low. It's also worth finding out about the excess, which is the amount you have to pay towards each claim. You often pay a lower premium if you agree to a higher excess. But if you can't afford the excess, why bother with the insurance?
Essential documents
Insurance is not the only essential travel document. You should also make sure you have a passport that is valid for at least six months beyond your return date, plus any necessary visas. You can get advice from the Identity & Passport Service website or call 0300 222 0000.
Always keep your passport safe and make a note of the number, date, and place of issue in case it is lost or stolen. It's also a good idea to take with you a back-up form of identification, such as a driving licence.
Tips for a successful trip
Visit your GP as soon as possible so that you can become familiar with any jabs or stock up on malaria tablets.

If you are taking any prescribed medicine with you, make sure it is legal in the countries you plan to visit. Always keep it safe and in its original packaging.

Book your accommodation for at least the first night to give you time to familiarise yourself with your new surroundings.

Stay away from drugs as the penalties for the possession or supply of drugs can be harsh in some countries.

Wear a high factor sunscreen and avoid overexposure to the sun, especially during the middle of the day. Don't forget to drink plenty of water.

Stomach upsets can ruin a holiday, so take sensible precautions. Find out if the local tap water is safe to drink and check that all food is properly cooked.
What to pack
Keep clothes and valuables to a minimum, but try to find space for the following items in your luggage:
First-aid kit

Mosquito net

Insect repellent

Water bottle

Water purification tablets

Universal adaptor

Travel plug

Wet wipes and hand gel for hygiene

Travel sewing kit

Small padlock

List of useful contact numbers
Do I need student travel insurance for a UK staycation?
One of the main benefits of travel insurance is that it offers cover for medical costs and treatment abroad. In the UK, however, the NHS takes care of medical treatment for its citizens for free.
There are many other advantages that you can receive from travel insurance if you're planning a UK getaway. With student travel insurance in place, you will be able to claim in the event of a mishap, such as cancellations and lost luggage. These things, in fact, can happen anywhere in the world.
Is student travel insurance required by law?
No. A travel insurance policy for students working or studying abroad is not a legal requirement.
Bear in mind, however, that having travel insurance in place could be part of your visa or course entry requirements. In any case, student travel cover can provide you with financial security and much-needed peace of mind.
Looking for student travel insurance?
Are you off on a student holiday or a gap-year trip? Looking for the right student travel insurance for you, your plans, and your pockets can be tricky, especially with so many deals to choose from.
At MoneySuperMarket, we do the hard work for you. We scour our market and find all available, affordable travel insurance deals for you to compare and pick. Just provide us with a few details about you and your plans and we'll help you find the perfect match for your needs.