How to keep a lid on home insurance premiums
Worried about rising home insurance costs making a dent in the household finances? Here's the lowdown on simple ways to keep costs down.
What impact has lockdown had on home insurance?
The pandemic has taken its toll on our finances in all sorts of ways, and unfortunately, there's more bad news for homeowners, as home insurance premiums have continued to rise in recent months during the Covid-19 lockdown.
The average combined home insurance policy now stands at £146.72, the highest since 2013, when prices peaked at £154.43*.
There are several possible drivers behind the continuing upward trend in premiums, and lockdown may have played a part. With many people remaining constantly at home – schooling, working and exercising – this will have resulted in a significantly higher rate of claims for 'accidental damage.'
More claims mean higher costs for insurers.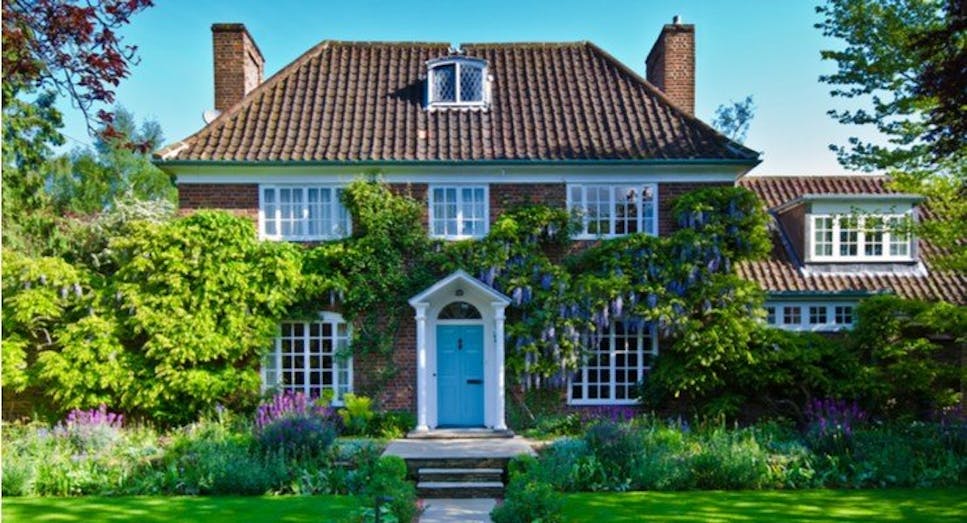 What will happen next?
While the price of home cover could fluctuate over the coming months as we manoeuvre our way through the recession, only time will tell exactly how things play out.
With much uncertainty ahead, it is more important than ever to ensure you are able to stay on top of your finances, and this means trying to make savings wherever you can – including on your home insurance.
The good news is, there are lots of simple steps you can take to keep costs under control.
Tips to help you keep down the cost of home cover
Don't auto-renew. Allowing your policy to automatically renew at renewal time might seem like the simplest option but you will pay a high price for doing so. Big savings can be made by comparing deals and switching to more favourable rates. With MoneySuperMarket, you can get a quote in just a matter of minutes.

Look at purchasing buildings and contents cover together. You may be able to get a discount if you buy a 'combined' policy from the same provider.

Don't buy home insurance from your mortgage provider. While it's compulsory to have buildings insurance if you have a mortgage, you are not obliged to take cover from your lender. Steer clear of this, as it's usually far from the cheapest option. Scour the market to find the best deal.

Take steps to bolster your home's security. Your insurer will base your premium on how secure your property is, so look into installing approved locks on your doors and windows, fitting a burglar alarm and security lighting, or joining your local Neighbourhood Watch scheme.

Pay for your policy annually. While you might like the idea of spreading the cost, you can end up paying more for monthly premiums. Paying in one go will save you money.

Opt to pay a higher excess. A bigger voluntary excess will mean savings on your premium. But you need to ensure that if you do have to claim, you'll be able to afford to pay more towards the cost.

Build your no-claims discount. Some insurers offer a discount if you don't claim for a few years. If your provider offers this feature, consider paying for minor repairs yourself, rather than make a claim.
Take care not to void your home insurance policy
Home cover is compulsory if you own your own home, while contents cover is very important for both homeowners and those renting. Insurance will ensure you're not left in the lurch if something goes wrong.
As premiums have been rising in recent months, your home policy could make a sizeable hole in the household finances.
With this in mind, you don't want to find yourself paying out money for a policy you can't then claim on because you've done something that could compromise your cover.
Things that could compromise your home insurance policy
Here are some of the things that could invalidate claims – and simple steps you can take to prevent this from happening.
Failing to keep your home in a good state of repair – To remain valid, you need to ensure your property is properly maintained at all times.
Top tip: Keep your property well maintained. This means, for example, removing trees which are too close to your property, keeping gutters clear, and insulating your pipes properly, so they won't freeze and burst in the winter. You have a responsibility to look after your home. Read more on how to get your home ready for winter in our article.
Building an extension or carrying out major works – Insurers may view building work as an increased risk, so if, say, you convert a loft into a bedroom or dig out a basement room without informing your insurer, you could leave yourself unprotected should you make a claim.
Top tip: Be sure to notify your insurer of building work being carried out.
Having a burglar alarm, but failing to use it – Security measures, such as a burglar alarm, can net you savings, but if you fail to use the devices you have, you could invalidate your cover.
Top tip: If you have a burglar alarm, make sure you use it. The same applies to other security devices.
Leaving your home empty for long periods – Most insurers stipulate that you can't be away from your property for long periods of time, usually between 30 and 60 days. An unoccupied property may be viewed as higher risk as it may attract malicious damage or theft, and in cold periods, pipes can freeze and burst.
Top tip: If you plan to be away for an extended period, speak to your insurer. Some will continue to offer cover provided certain conditions are met, such as having the property inspected every week or so, having the heating on, and ensuring security alarms are switched on. Note there may be an increased excess, so check this.
Underestimating your total contents – Having the right amount of contents insurance in place is vital, as if your insurer realises you are underinsured, it may only pay out the corresponding percentage of the claim in the event of something going wrong. For example, if your home contents are insured for £30,000 – but the true value is £60,000 – your policy only covers 50% of the actual value.
Top tip: Make an inventory. This means going around your home, room by room, adding up the value of all your belongings. This will take time, but it is time well spent.
Failing to list individual high-value items – most insurers set a single-item limit. This limit will usually be around £1,500. If items are not specified, you may not get a payout if items are stolen or damaged, or at least not for the full value.
Top tip: If you have any valuables which are over the limit, such as engagement rings, cufflinks and expensive gadgets, you need to declare these, and get them listed individually as 'specified items.'
*