Compare over-85s travel insurance
To find out more about over 85s travel insurance continue reading or click on the 'Get Quotes' button now to begin comparing policies.
Over 85s travel insurance explained
The insurance industry argues that with greater age comes greater risk, and some simply refuse to accommodate these "riskier" individuals.
Getting turned down for cover may lead you to consider travelling without insurance, but this will leave you very vulnerable - and at risk of facing huge medical bills - should anything go wrong.
But all is not lost for those wanting to head to far-flung destinations in their mid-80s, as it is possible to find a policy.
While holiday insurance for the over 85s may be more expensive, it is also likely to be more comprehensive than cover for other travellers, and may come with additional benefits, such as extra emergency and medical cover.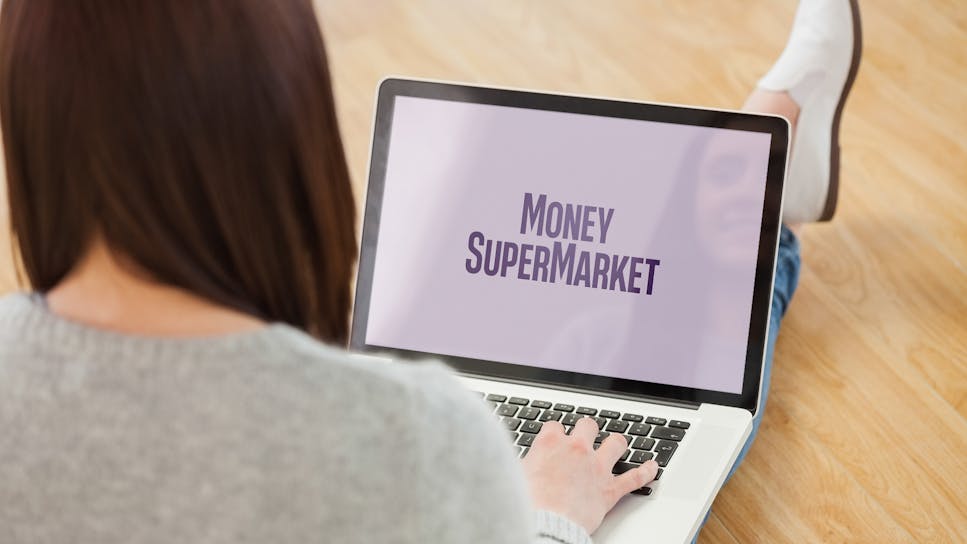 Over 85s travel and pre-existing medical conditions
As you get older, there is an increased likelihood of you suffering from a pre-existing medical condition, such as cancer or a heart condition.
You may find it hard to get cover at a reasonable price, as many standard policies exclude pre-existing conditions - based on the fact these individuals are higher risk.
Even if you're struggling to get cover, it is essential that any pre-existing conditions are declared to the provider, as failing to do so during the application process could invalidate the policy.
The good news is, your condition needn't stop you from going on holiday, as there are insurers who offer packages designed specifically for older travellers, such as those aged over 85s, with pre existing medical conditions.
MoneySupermarket can help you find an insurer sympathetic to individuals with pre-existing medical conditions.
Annual Vs Single Trip Travel Insurance for the over 85s
While annual or multi-trip policies are generally cheaper than single trip policies for those who travel abroad twice or more a year, annual policies are not always as cost-effective for older travellers.
Further, many insurers will only offer annual policies to those aged under 75; those older than this must take out a single policy.
That said, there are other ways in which you can make savings on the cost of your over 85s travel insurance.
Reducing the cost of over 85s travel insurance
Shop around online for the best quote for you and your circumstances.
Tempting as it may be to opt for the cheapest quote you can find, don't part with any cash until you know exactly what you are covered for. Check the small print to ensure you have appropriate cover in place - and if in doubt, speak to the insurer to confirm this.
While general insurers can offer cheap policies, you may also want to get quotes from insurers who specialise in older travellers, such as those aged over 85.
At MoneySupermarket, you can compare travel insurance from both general and specialist insurers; the site will help you to find the right quote for your individual needs.
Tips for older travellers
The key to a happy holiday is being well prepared.
If you're going off the beaten track, check if you need any vaccinations, and remember that some are given over a period of several months.
If you have your own medication, carrying enough supplies for the duration of the trip in your hand luggage can protect you from any problems should your suitcase go astray while in transit; also take a spare pair of glasses.
Before getting on a flight, do a 10-minute workout to get the circulation flowing, and then, once you're on board, do lots of stretching, and drink plenty of water. The same applies if you go on a cruise.
Make sure you take a European Health Insurance Card with you as this entitles you to free or low-cost medical care in many European countries. But note that it's no substitute for comprehensive medical insurance which could repatriate you if needed.
Make sure your passport is valid and in good condition. It's also wise to photocopy the information page and keep them in a safe place at home - and also give a copy to a family member or friend.
Check if you need a visa for entry to any of your destinations, and make sure you leave enough time to apply for it.
Tell your bank that you are going to be away to avoid having your card "stopped" because an unusual transaction has been spotted.
Keep a list of important emergency contacts with you at all times while you're away.
Lastly, for further useful advice and tips why not visit the NHS travel health page which can be found here.
To compare quotes for over 85s, please click on the link below or use the button at the top of the page.