Travel insurance after a stroke
You can still enjoy going on holiday after having a stroke – and with a good travel insurance policy, you can relax knowing you're fully protected
You may have to pay more for travel insurance as one of the 1.2 million stroke survivors in the UK.  The type of policy you can get will depend on the severity of your stroke and its effects on you.
If you want cover for stroke-related issues, a specialist policy is probably the way to go.
Can I get travel insurance after a stroke?
You can get travel insurance after suffering a stroke or a transient ischemic attack (TIA) – however you will likely have to pay more for cover.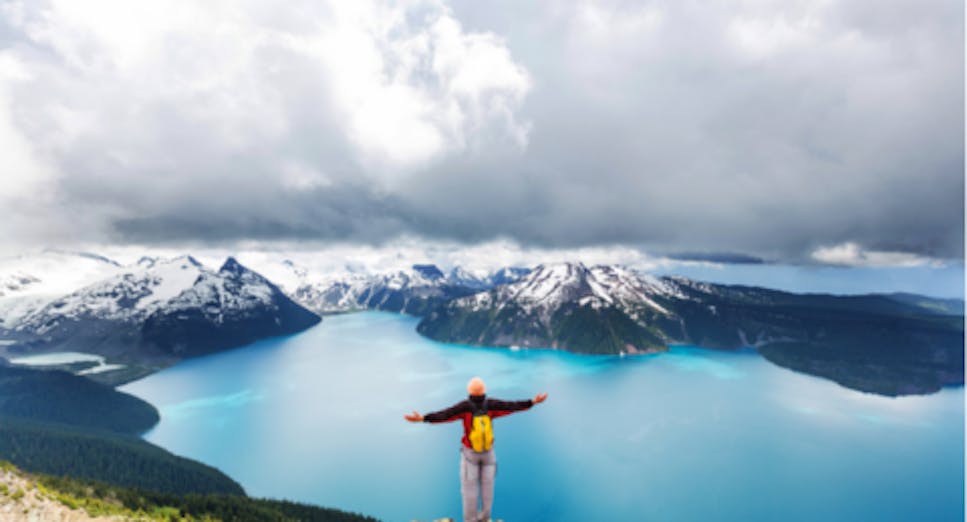 Is a stroke considered a pre-existing condition?
A stroke is considered a pre-existing medical condition, which is why it's important to declare it when taking out a travel insurance policy.
Once you tell insurers you have had a stroke, they may ask for more details such as:
How many strokes you've had

How long it has been since your last stroke

Whether you need mobility aids
Answering these questions fully and accurately will help you find the right policy.
Do I have to declare a stroke to my travel insurance provider?
You should declare a stroke when taking out travel insurance – even if your stroke was many years ago.
Failing to declare conditions such as a stroke when you buy a policy will leave you unable to claim should you require medical treatment related to your condition. It could even invalidate your cover completely.
Does travel insurance cover treatment for strokes?
Standard travel insurance policies will cover emergency treatment if you suffer your first stroke while on holiday. However, they often exclude strokes as a pre-existing condition. If you've already had a stroke, you will therefore need a specialist policy to cover any related issues that occur while you are away.
This may cost more, but it could save your thousands of pounds should you require medical treatment in a foreign country. It's the best option for true peace of mind, although you may feel a standard policy is sufficient if you are travelling to a country covered by the EHIC scheme (see below).
What else does stroke travel insurance cover?
Specialist stroke travel insurance should include all the same cover as a standard insurance policy, plus stroke-related medical problems. You should therefore be covered for:
Lost, stolen or damaged belongings

Emergency medical treatment and repatriation (even when linked to your stroke)

Cancellation or curtailment of your holiday

Personal liability (accidental damage to another person or their property)
Some policies will also include extra cover such as compensation for travel delays.
How soon can I travel after a stroke?
The Stroke Association recommends not flying for at least two weeks after a stroke, although how long you have to wait will depend on the severity of your stroke. If you have a mini-stroke or TIA, medical guidance is to avoid flying for 10 days. If you have a bigger stroke, you should not fly for at least 21 days.
Where can I travel after a stroke?
All European – and most large international – airports are equipped to help you get on and off the plane if you have reduced mobility, so you can travel to many parts of the world even after a severe stroke.
However, having a stroke can make you more likely to suffer deep vein thrombosis (DVT). If you're taking a long-haul flight, you may therefore want to take preventative measures such as:
Drinking lots of water

Wearing elastic compression stockings

Walking around the plane from time to time

Doing simple exercises such as flexing your ankles in your seat

Avoiding alcohol
It's also a good idea to research the medical facilities in your chosen destination before booking.
Do I need a European Health Insurance Card?
If you are travelling within the European Union (or to Iceland, Norway, Liechtenstein or Switzerland), the free European Health Insurance Card or EHIC scheme gives you the right to free or discounted treatment in state hospitals – regardless of your pre-existing medical conditions.
However, EHICs in their current form are only valid until December 31, 2020 – what happens after that will depend on the UK-EU negotiations.
EHICs are also no replacement for travel insurance, which covers lots of other eventualities such as losing your luggage or having to cancel your holiday.
Tips for travelling after a stroke
You can still travel after a stroke or a TIA. These tips should help you enjoy a great trip.
Talk to your airline – most allow you to take two items of mobility equipment for free and will offer assistance getting on and off the plane if necessary

Books seats with extra legroom where possible

Take steps to avoid deep vein thrombosis (DVT) on long flights

Always carry your medication in your hand luggage

Check in early online to avoid waiting in queues at the airport

Research the medical facilities in your chosen destination – just in case
Compare travel insurance quotes
Comparing travel insurance quotes with MoneySuperMarket is a quick and easy way to find affordable cover for your holiday. All you need to do is tell us a little about yourself and your travel plans, and we'll search the market for a list of quotes tailored to your requirements.
You'll be able to compare policies by the overall cost of cover, the level of protection you'll get and the excess you'll need to pay to make a claim. Once you've found the deal you want, just click through to the provider to finalise your purchase.
As with any kind of insurance, the cheapest deal isn't always the best available. We recommend aiming for a balance between cost and cover, so you know you have the protection you'll need for the most affordable price.