Airline strikes can cause disruption to travel plans, but will they hit you in the pocket too?
Airports never want to see strike action as it upsets customers and costs everyone money, but they still occasionally happen
Strikes typically arise over pay disputes and for maximum disruption they are scheduled at busy periods.  
While it isn't your fault, it's helpful to know your rights, whether you are financially protected and how you can receive compensation.
Will travel insurance cover me for an airline strike?
As long as the strike was not planned when you either booked your trip or travel insurance (whichever came later), you may be able to claim through your travel insurance.
Under EU law, you may already be entitled to a refund for your flight from the airline, but you may be also able to reclaim other costs – such as accommodation – on your travel insurance.
But be warned, some travel insurers exclude cover for airline strikes. You also won't be covered if you buy travel insurance after the strike has been announced, so check the terms and conditions before you buy.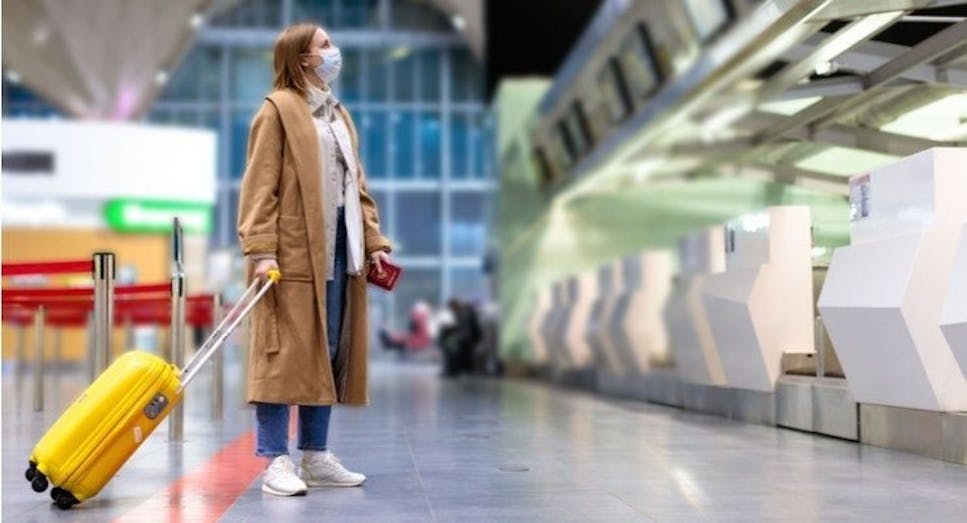 What should I do if I think a strike will disrupt my holiday?
Check whether you'll be affected by getting in touch with your travel agent, tour operator or airline. Information should be available on their websites.
If you've booked with an official tour operator you have added protection from ATOL, a scheme run by the Civil Aviation Authority (CAA) that all UK-based providers of package holidays that include flights must sign up to.
It means your tour operator has a responsibility to find alternative travel for you, offer a full refund or transfer your holiday to a later date.
If you have booked your flight and accommodation separately, then under EU law you may be entitled to a full refund if your flight is cancelled because of strike action.
For hotels, car hire bookings or any other extras, check the company's terms and you may need to contact them directly. If you are not given a refund, your travel insurance policy may cover you.
Can I get additional compensation for an airline strike?
If you receive more than a fortnight's notice and the airline can offer you a rerouted flight that is similar to your cancelled one, you may seek a refund but you wouldn't be entitled to any additional compensation for the inconvenience.
But if the strike is called fewer than two weeks before you travel, or you are stranded on holiday when it happens, you have rights under EU law and are entitled to additional assistance such as accommodation and food paid for by the airline.
However, it does depend on who is striking and where. The ruling mainly covers EU airlines and destinations and while you are likely to be compensated for strikes by airline staff, strikes by airport staff might be considered as 'extraordinary circumstances'.
Should I cancel my flight if there is a threat of a strike?
Probably not. If you cancel your flight ahead of strike action being taken, then it's likely you will lose your money. It will also make it much harder to make a refund claim.
I have to travel, should I book an alternative flight asap?
It's good to shop around to seek alternative options, but it might be wise to hold off from paying for an alternative flight until you know that your original flight will definitely not be going ahead, or that you will receive a refund from the initial booking.
What is travel disruption cover?
Part of a travel insurance policy that covers you if your trip is interrupted or cut short unexpectedly. It can cover flights, accommodation and car hire, but not all travel insurers include it as standard. If not, it is often offered as an add-on.
What if the flight is delayed for another reason?
You might still be entitled to compensation under EU law, but it will depend on a number of factors including whether your flight was with an EU airline and whether it left from an EU airport.
How long the delay has to be before you are compensated depends on the distance of the flight and the locations. For shorter flights, it can be as little as two hours delay.
The airline may give you vouchers to get food and drink at the airport, but if not keep receipts for reasonable expenses (not alcohol and luxury hotels) and try to claim later.
The longer the delay, the more compensation you can claim, but only if it is something within the airline's control such as a technical fault with the plane. For more information on delayed and cancelled flights visit Citizens Advice.
How long do airline strikes last?
Strike action can be called by a number of different parties from airlines to traffic controllers, baggage handlers to airport firefighters.
They can be called off at the last minute, so stay up to date with the situation as your trip nears.
Strikes vary in length, but a British Airways pilot strike last autumn lasted for 48 hours.
What happens when the UK leaves the EU?
Once the UK leaves the EU, the existing rules on air passenger rights and compensation will be incorporated into UK law so there should not be any significant changes.
How can I find the right travel insurance?
One of the best ways to find an affordable policy is to shop around and compare travel insurance quotes on MoneySuperMarket. You can compare factors such as how much cover you'll need and the maximum excess you'll have to pay.
All you need to do is tell us a few details such as when you need the cover to start and any special cover you might require. We'll then return quotes from a list of different providers, so you can find your ideal coverage at the best price.