Will Travel Insurance Cover you for a Death In The Family?
If your holiday is cancelled due to a bereavement, will your travel insurance pay out? Here's what you need to know.
A death in the family will not only impact your emotions, it can also affect plans, including making the decision to cancel a family holiday. This guide looks at whether your travel insurance policy covers you for the financial loss incurred as a result.
Will a death in the family be covered by my travel insurance?
In case of unforeseen events, such as a bereavement, it's advisable to take out travel insurance as soon as you book your holiday. You should also make sure that your cancellation cover is sufficient to reimburse you for flights, accommodation, and any tours you pre-book.
Most policies will cover you for the death of a family member if it adversely affects your travel plans. This includes completely cancelling the trip, having it delayed, or having it interrupted part-way through. This will normally cover non-refundable trip payments such as flights or hotel bookings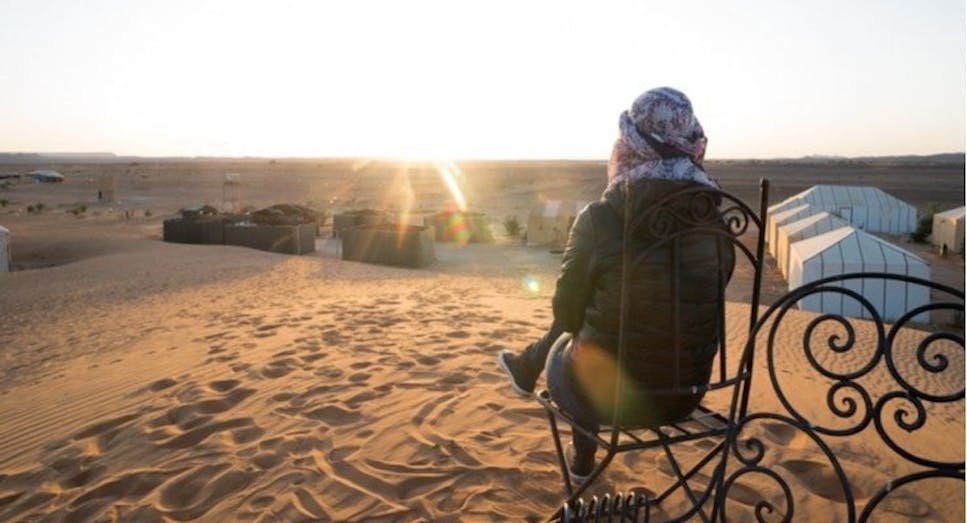 What exceptions should I know about?
You should always check the wording of your policy documents carefully as there are some exceptions that may mean you are not covered in the event of a family death:
If the deceased is not considered a family member
It's important to understand what is defined as a family member so you know if you are eligible to make a claim. The definition of a family member can be wide-ranging with insurers.
As well as including immediate family such as your spouse, children, and grandchildren, it might also cover aunts, uncles, domestic partners, or legal guardians. However, you should check the exact wording. A sister- or brother-in-law might not constitute a family member with some insurers. Pets and close friends are also likely to be excluded.
If there are certain pre-existing conditions
The deceased family member may have had a pre-existing condition that unfortunately invalidates your claim
Am I covered if a family member passes away before the trip?
Providing you have your travel insurance for death in the family in place, you should be covered for any non-refundable costs such as flights or accommodation.
If the bereavement delays your trip, then your insurance should also cover you for any financial loss incurred through the change of dates.
Am I covered if a family member passes away during the trip?
If your holiday is interrupted because of the death of a family member, whether they are with the travelling party or remain at home, you can make a claim. How much you'll receive will depend on the terms of your policy and how far into the trip the interruption occurred.
If early repatriation incurs additional costs, your insurer should cover this too. Travel insurance policies typically provide up to £10 million of cover for repatriation in case of emergency or when someone passes away when overseas and their body needs to be returned home.
What if I die during the trip?
Sharing a copy of your policy with your next of kin before you travel will allow them to make contact with your insurer and put the necessary arrangements in place.
Insurers can typically undertake measures to bring home your remains. They may also provide a 24-hour emergency assistance team to call to help ease the stress of administration.
Your insurance will only be valid if you have declared any pre-existing conditions that lead to your death. If you do have a pre-existing condition, some insurers will offer you a travel policy for a higher premium.
You may also want to look at life insurance and critical illness cover separately.
Am I covered if a family member becomes terminally ill?
If a family member becomes terminally ill and it disrupts your plans, then you may be covered, as long as it was not due to a pre-existing condition. Be sure to check the terms and conditions on your policy.
Should I declare pre-existing conditions of non-travelling family members?
Your policy will automatically exclude death that arises from pre-existing medical conditions for non-travellers, so you should consider this before you make plans.
For example, if you book a holiday when a family member is terminally ill, you won't be covered should you choose to cancel your trip if they pass away.
Is my family covered if one of us falls ill on holiday?
If one of your party falls ill on holiday and it is serious enough for you to come home, then your travel interruption policy may cover the costs of repatriation.
What else is covered by cancellation cover on my travel insurance?
As well as a family bereavement, there might be a number of reasons for you to cut your trip short, or not even leave home in the first place. These include things such as illness and injury, redundancy, and jury service.
Check the key features of your policy to see what is covered.
What if I want to make a complaint about my travel insurance?
If you are not happy with the pay-out or have a claim rejected, you should take it up with the insurer's complaints department. You will be able to find details on their website.
If you still can't reach a resolution, you can take your case to the Financial Ombudsman Service.
Compare travel insurance with MoneySuperMarket
Finding affordable cover for your holiday is quick and easy when you compare travel insurance with MoneySuperMarket. Just tell us a little about yourself and your holiday plans, including who's travelling and where you're going, and we'll search the market for a list of quotes tailored to your requirements.
You'll be able to compare policies by the overall cost, the cover you'll get, and the excess you'll need to pay to make a claim. Once you've found the deal you want, simply click through to the provider to finalise your purchase.