What you need to know about travel insurance for high blood pressure
High blood pressure and hypertension can affect the price of your travel insurance
High blood pressure, also known as hypertension, is not uncommon in the UK. It's thought that one in four of us are living with the condition, but while it shouldn't stop anyone from leading a full and active life, it does affect how you buy travel insurance.
Can I get travel insurance with high blood pressure?
Yes. Those with high blood pressure can get travel insurance and the right policy will cover them if they have health problems when abroad.
There's also nothing to be feared. It's such a common issue, insurers are used to dealing with customers with hypertension.
But you should tell your insurer about the condition because high blood pressure raises your risk of health problems such as strokes, heart attacks and aneurysms.
You should also make sure you are correctly managing the condition, adhering to your doctor's advice and taking any medication prescribed.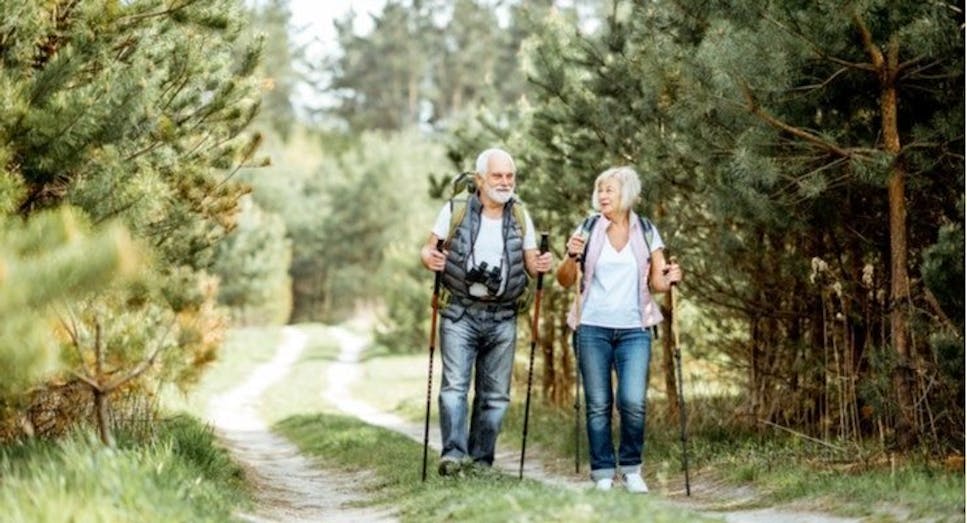 Do I need to tell my insurer if I have high blood pressure?
While it's not a legal requirement to tell your insurer about high blood pressure, it's always advisable.
If you don't, you might find yourself with a policy that doesn't cover any pre-existing medical conditions – and if you have to claim for something related to your hypertension you may not be covered.
What questions will an insurer ask about high blood pressure?
There are a few questions the insurer will want to know before confirming the policy. It is best to prepare so you have the information to hand when making the application.
These questions might include:
What medication are you taking to manage the condition?

Has your medication been changed recently?

What dosage of medication are you taking and has it recently increased?

Are you taking medication for high cholesterol too?
Will having high blood pressure make my travel insurance more expensive?
It may do, but failing to reveal it could well invalidate your policy. Medical expenses abroad can be high if you do not have insurance, so it's always wise to take out cover.
What is covered by a travel insurance policy for high blood pressure?
A specialist travel insurance policy for those with high blood pressure is similar to a standard travel insurance policy, but will also cover outcomes specifically related to the condition.
So, as well as covering things like lost baggage and personal liability, it will also cover areas such as:
Emergency medical expenses: Costs for treatment or replacement medication for hypertension

Repatriation: If your condition means you need an emergency flight back to the UK

Cancellation: Cover if you need to cancel your trip or cut it short because of your condition
Tips for travelling with high blood pressure
If you have high blood pressure, you are probably aware of the precautions you should take ahead of travel. But these can hopefully act as a handy reminder:
Consider booking a doctor's appointment for a blood pressure check, especially if your most recent readings have been raised

Plan to give yourself plenty of time and make the journey less stressful

Consider staying close to the airport ahead of your trip. The further you need to travel on the day of the flight, the higher the risk of delay. Being nearby can help reduce stress significantly

Prepare your medication ahead of travel. If you need to book a repeat prescription, make sure it's done in plenty of time

Pack the medication you need for your journey in your hand luggage and the rest safely in your hold baggage. Take more than you think you might need

Take a copy of your repeat prescription so a local chemist will know precisely what replacement medication you might need

When flying, move around the plane to reduce the risk of deep-vein thrombosis

Avoid alcohol and salty food on your flight. Consider bringing your own snacks

Stay rehydrated by drinking water. Some hypertension medication can act as a diuretic leaving you dehydrated. Your GP or pharmacist can advise

Scuba diving involves rapid changes of pressure within the body. If this is in your plans, you may need a medical examination first

Find the right travel insurance policy that covers you for high blood pressure
Find cheaper travel insurance quotes
Compare cheap travel insurance deals from a range of providers with MoneySuperMarket. You just need to let us know a few details about yourself, your travel plans and what you need the cover for. It's fast, free and simple to get a quote.