Your home insurance no-claims discount explained
Building up a no-claims discount will save you money on your home insurance
Looking for home insurance?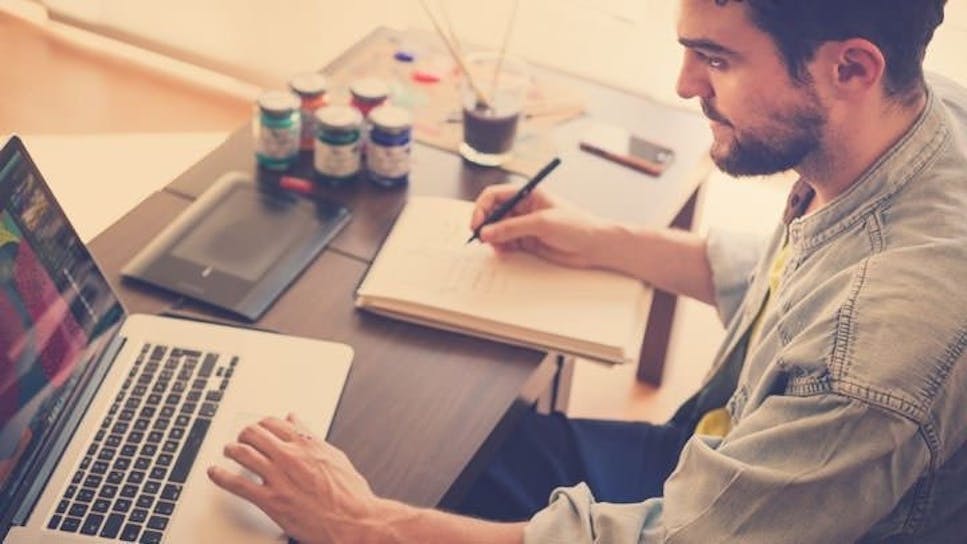 How do I get a no-claims discount on my home insurance?
Home insurers reward you for not claiming on your home insurance by offering a no-claims discount, which gives you money off your annual insurance premiums for buildings and contents insurance.
So to get a no-claims discount on your home insurance, all you have to do is avoid making a claim for at least a year. The more years you go without claiming, the greater your NCD will be and the more you'll save on your home insurance.
Is a no-claims bonus for my home the same as for my car?
Yes, a home insurance no-claims bonus works in the same way as a car insurance no-claims bonus, in that you receive a discount – also known as an NCD – which grows a little for each successive year you don't make a claim.
Insurers offer discounts of this kind on home and car insurance policies because they help to deter people from making a claim every time something small goes wrong.
There is one big difference between car insurance NCDs and home insurance NCDs, though. While your car insurance NCD is only affected by claims you make as a result of your actions – and not "no-fault" claims caused by someone else – all home insurance claims will count against the NCD on the policy concerned.
How much could I save?
The value of the NCD you're offered will depend on which insurer you're with and how long you've had the policy without making any claims.
Some providers offer a discount of 20% or 25% after the first year, with a higher discount once you've made no claims for multiple years. Others start at 10% or 15%, perhaps rising up to 50% or higher after five years.
The time it takes to build up the maximum discount also varies. While most companies increase your discount for each year you don't claim for up to five years, others only give you that maximum discount after seven years without a claim.
Can I transfer my no-claims discount to a different insurer?
Yes, most insurers will accept no-claims discounts built up with other home insurance providers. So if you decide to switch insurers because you've found a better deal elsewhere, you'll usually be able to take your NCD with you.
However, to qualify for an NCD with a new provider, you'll generally need to switch straight to their home insurance, meaning you are continuously covered.
If you take a break from having home insurance, for example, because you sell your home and go travelling, you may well find it harder to claim an NCD with a new insurer – or even the company with which you built up the NCD in the first place.
What happens to my no-claims discount if I make a claim?
Making a claim on your home insurance usually means losing your NCD, but it's always worth checking your policy small print if you are unsure.
If you've built up a significant no-claims bonus over the years, you'll therefore need to consider whether you'd be better off covering the cost of any smaller issues yourself.
If you make a claim, your annual premium is likely to rise anyway, and coupled with the loss of a long-standing NCD, it might end up costing you more to make a claim than it would to pay for repairs on your own – especially once you've factored in the excess you have to pay towards any claims.
When should I claim on my home insurance?
You should only ever make a claim on your home insurance if the costs involved exceed the excess you have to pay towards the value of the claim.
Say your home has been flooded and you need to replace everything on the ground floor; the high cost involved will generally mean it's definitely worth making a claim. But if you are considering making a claim for minor theft or damage, think first how much you stand to lose by wiping out your NCD.
Example: Someone has stolen a garden ornament worth £150 from outside your home. The excess on your policy is £100, while the amount your 40% NCD saved you on your latest policy was £60. So making a claim leave you worse off – especially as most insurers increase your premiums when you have previous claims on your record.
How can I protect my no-claims discount?
Some home insurers allow you to protect your NCD for an extra fee, provided you've already gone a certain number of years without making any claims. This extra protection generally enables you to make one or two claims during your policy term without affecting your NCD.
You can also protect your NCD by taking steps to reduce the chances of having to make a claim, such as:
Installing additional security measures at your home such as an alarm, window locks and security lighting to deter burglars

Protecting your property from weather damage, for example, by securing any loose tiles and guttering

Ensuring pipes and water tanks are insulated so they don't freeze and crack in winter

Keeping a supply of sandbags to hand to block off your doorway during periods of heavy rain, especially if you live in an area that's prone to flooding
Does claiming on my content's insurance affect the no-claims discount on my building's insurance?
Many people have both buildings insurance and contents insurance with the same insurer.
However, if you make a claim on either policy, it won't usually affect the NCD on the other. As policies can vary widely, however, it's a good idea to check the documentation before you make a claim, just in case.
Looking for home insurance?