Find buildings and contents cover for your flat
If you own a house, you will have considered taking out home insurance to cover both the building and your personal belongings. While it isn't much different when you live in a flat, there are a few extra things to consider
Looking for home insurance?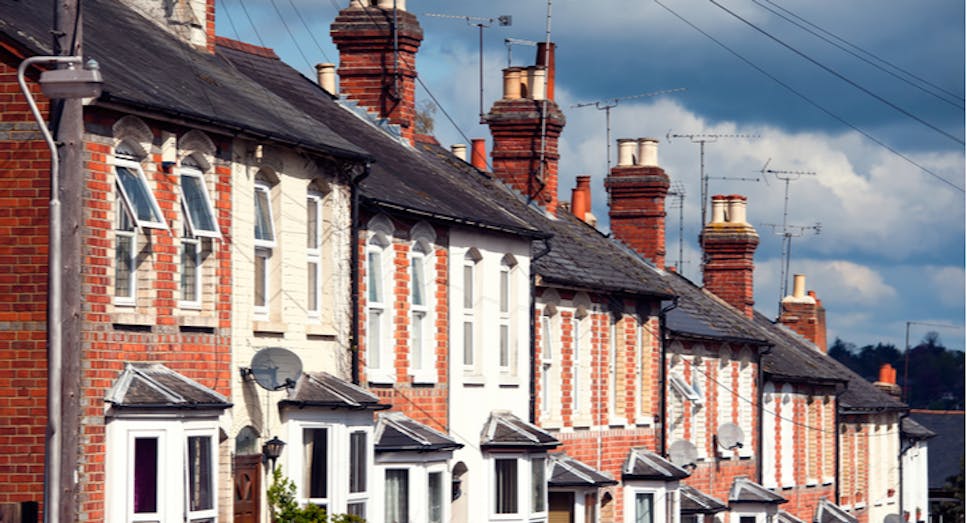 What is flat insurance?
Far more people in the UK now own flats than they did two decades ago, and just as with homes, buildings insurance for flats should be considered in the event of something going wrong.
Flat insurance can be taken out to cover many unforeseen problems. It could be to pay for the cost of repairs should there be a leak or fire that causes damage to the property.
Or you may want flat contents insurance to replace your personal belongings should they be stolen or accidentally damaged.
Premiums can be paid monthly or annually and as with other insurance, it's usually cheaper to shop around for a new policy at the end of the year rather than accepting the renewal quote offered.
What type of flat insurance should I get?
There are two types of home insurance to consider – buildings insurance and contents insurance.
Buildings insurance covers the permanent structure of the building – essentially anything that remains when you move – for events such as fire, floods or subsidence. If you live in a flat, you may not need buildings cover if you aren't the freeholder.
Contents insurance covers your personal possessions – anything that could be picked up and taken out of the home – against being stolen or accidentally damaged. This includes white good, curtains and carpets, even if it's unlikely you'd take them with you when you move. It can also cover items you might keep in a shed or garage.
You can often find lower premiums by getting a policy for both buildings and contents insurance from the same provider.
Do I need flat insurance if I'm the freeholder?
Yes, if you own or part own the freehold to your flat then its bricks and mortar are your responsibility, so you should take out buildings insurance to cover any potential repair.
You may not have a choice – if you have a mortgage on the property, many lenders make it a condition of the loan that you have buildings insurance.
As a number of flats usually comprise a larger building, there may be several freeholders who are collectively responsible. While they could take out buildings insurance individually, it's likely to be cheaper to join together and take out one specialist policy to cover the whole building.
It's worth considering all the areas building insurance will need to cover when you are a freeholder, such as the shared hallway or stairwell.
Despite a flat often being smaller than a house, insurance can be more expensive than you think. This is due to risks such as the flat above having a leak that causes damage to your property.
Do I need flat insurance if I live in a leasehold flat?
Buildings insurance might be covered by the freeholder who owns the overall building, but it may also be your responsibility – this will depend on the conditions of your lease.
You may also find that although buildings insurance is taken care of by the freeholder, it is passed on to you through the service charge.
As a leaseholder, you should still consider taking out contents insurance to protect your personal belongings.
Do I need flat insurance if I am renting?
The landlord should cover the buildings insurance, so you only really need to consider contents insurance for renters.
If you are sharing a flat, then it can be more difficult or expensive to get contents cover.
While you might be trustworthy, insurers tend to be wary of flatmates. It means more people have keys and access to the premises – potentially even previous tenants.
It might result in some insurance companies only paying out for theft claims if there are signs of forced entry.
Read our guide on saving money on tenants' insurance.
Do I need contents insurance for my flat?
Contents insurance will protect your belongings against loss, theft, fire and accidental damage.
It's up to you whether you get this type of cover, but to see if it's worth it, tot up the value of your possessions in the home and calculate how much it would cost to replace them.
Can I get contents insurance for a shared flat?
If you live in a shared flat, you may still want to protect your own belongings and you probably don't want to have to pay to cover anyone else's stuff. You can take out flat contents insurance, or renters insurance, which covers everything in your room. 
You'll usually need a lock on your door, and you'll only be covered for items in this room unless you buy an additional add-on called personal possessions cover.
Can I get insurance if I live in flat above a shop?
You can buy insurance for your flat no matter where it is, but policies can vary in price depending on the level of risk an insurer calculates. A flat above a shop used for commercial purposes, may carry a higher risk of something going wrong and you having to make a claim. This means you may pay more for your insurance and therefore it's even more important to compare prices and policies before you buy.
Insurance for students in flats
Students have a few different options when it comes to insurance. 
Flat contents insurance: they can usually buy their own policy to cover things in their room only

Cover under another policy: belongings may be covered under a parent's policy when they're temporary removed from home, such as when the student is at university

Halls of residence cover: some insurers offer cover specifically for students while they're staying in halls of residence.
How much flat insurance do I need?
If you are taking out buildings insurance, you should be covered for the rebuild cost of the property not the saleable value.
For contents insurance, look at taking out cover to replace the worth of the possessions that might be damaged or stolen.
To work it out, go room by room and make a list of your belongings including clothes and furniture as well as other expensive items such gadgets, sports equipment and jewellery.
Do I need flat insurance as a landlord?
Yes, if you own the property you need to take out landlord's insurance to cover the buildings and the tenants. Read our guides to buying landlords insurance.
What kind of add-ons can I get with the insurance on my flat?
Policies that cover buildings insurance for flats and contents insurance come in all shapes and sizes. You can usually add on the following, which don't come as standard on most policies, for an extra fee.
Accidental damage: knocking over a glass of red wine on a cream carpet or a cat breaking an expensive vase can usually be covered under accidental damage. 

Personal possessions: anything you take out of your flat will be covered and you'll often get cover if leaving the country too 

Legal cover: if you have to pay legal fees they will be covered, such as if someone injures themselves while in your flat 

Home emergency cover: burst pipes, pest infestations, or broken boilers can all be protected with this cover. It pays out for the cost of someone to fix the emergency, but not for the cost of repairing any damage caused.

Bicycle cover: most bikes are not covered on standard policies because of their value. You can add extra cover if you need protection for yours.
How can I lower the cost of my flat insurance?
There are several ways you can reduce the cost of your flat insurance.
Pay annually: Even though it means putting down a larger amount upfront, you'll likely pay less in total than you would paying monthly

Increase your excess: Opting for a larger excess will often lower your premium, but will mean you have to pay more for the first part of any claim. For example, if you took out insurance with a £250 excess, you must pay the first £250 of any claim with your insurer covering the rest

Install a security system and suitable locks: Having a burglar alarm installed could lower your premiums, especially if you live in a high risk area, and having secure door and window locks is also important. Read more about house lock types with our dedicated guide.

Don't buy from your mortgage provider: While buildings insurance may be a condition of the mortgage, you don't have to buy a policy from your lender. Shop around and you could find a cheaper deal

Build up your no-claims: if you haven't made a claim for several years then you will have built up your no-claims bonus, and this could result in a discount on your premiums

Value your contents correctly: If you overvalue your personal belongings then you may end up paying more than is necessary for your policy. But be careful you do not undervalue your possessions either, or there may be a shortfall if you come to claim

Buy buildings and contents cover together: If you need buildings insurance for your flat, then combining it with contents insurance from the same provider is likely to save you money. This may not be possible if the buildings insurance is paid for by several parties who are leaseholders or own a share of freehold
Looking for home insurance?