How to find out whether your home is insured
There's no central database you can check to know if your home is insured – and by which company. But with a bit of detective work, you can still find out
Looking for home insurance?
Is your home properly insured? Sometimes it can be hard to tell – if you own a leasehold property, for example, you might be unsure whether you need your own buildings insurance.
And whether you rent or own your home, you wouldn't be the first person to simply forget when or if you renewed your home insurance policy. Here's how to find out what insurance you have.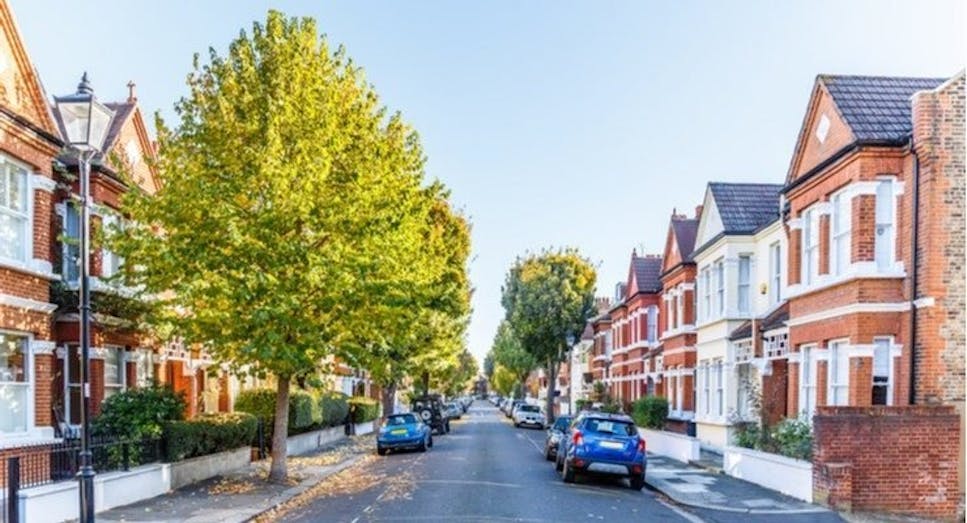 Is my home insured?
When you buy a home, you will usually have to take out buildings insurance to get a mortgage. So if you took out a mortgage to fund the purchase, you almost certainly took out home insurance at the same time.
The exception to this rule is if it's a leasehold property, in which case you may not have needed buildings cover. This will be because either the leasehold management company or the freeholder already had a policy in place.
If you own your home outright, buildings insurance is not a requirement, but it is still the best way to protect against losing everything if your home burns down in a fire, for example.
If you live in a rented property, it's your landlord's responsibility to have appropriate buildings insurance in place. However, there's no legal requirement for landlords to do this, so it's worth checking if you are unsure.
Landlords may also take out contents insurance to cover the cost of replacing any furniture or appliances they provide – although again you should check this to ensure you're not accountable. Whatever your situation – homeowner, mortgage borrower, renter – it's your responsibility to take out contents insurance to protect your belongings.
How can I check if my home is insured?
It's easy to find out whether or not your car is insured; all you have to do is check the free Motor Insurance Database (MID), which holds information on every car on the road. There's no such database for home insurance, though. So to find out whether your property is insured – and by which company – you'll have to do a bit of digging.
If you are pretty sure you have a policy, but you can't remember who your home insurance is with, steps you can take to find out include:
Checking your bank and/or credit card statements for evidence of any payments

Calling your insurance broker or financial adviser (if you have one)

Asking your mortgage provider for details of the buildings insurance information you gave them when you took out your mortgage

Checking your email account for any related messages
If, on the other hand, you know the name of your insurance provider but can't find your policy documents, you can just contact the company. It should be able to find the details using your name and postcode.
Why do I need home insurance?
You'll usually need to take out a buildings insurance policy in order to get a mortgage. But that's not the only reason it's important to have home insurance.
If you don't have buildings insurance, you'll have to shoulder the full cost of any repairs or rebuilding costs should your home be damaged – for example by flooding or a fire. Unless you can afford to cover the cost of this work, you could end up losing your home altogether.
If you don't have contents insurance, you'll also have to pay to replace or repair any belongings damaged in an accident, or stolen from your home. That's why many people choose to take out combined home insurance policies that include both buildings insurance and contents cover.
What happens if my home is uninsured?
If your home is uninsured, you will have to cover the cost of any losses incurred due to accidents, natural disasters, or burglaries. That's why it's important to have buildings and contents insurance in place as soon as your exchange contracts on a new home – or until contracts have been exchanged on a property you're selling.
To ensure your home is properly covered, choose a buildings insurance policy that:
Covers you for damage from fire, wind, hail, explosion, and smoke, as well as criminal activity such as vandalism

Includes the floors, painted walls, fixtures, and fittings
When it comes to choosing contents insurance, you can also look for a policy that:
Covers all the items in your home, including electrical items, gadgets, furniture, and valuables such as jewellery or art

Offers accidental damage insurance, as well as cover for losses caused by fires, floods, and thefts (if you want to protect your belongings outside the home, you can usually pay extra to add personal possessions cover to your policy)

Pays out the full amount required to replace your belongings (rather than the market value)
How can I find cheaper home insurance?
Ways to cut the cost of home insurance include:
Shopping around: Even if you are taking out a mortgage with a bank that offers buildings insurance, you don't usually have to take out its cover. By searching for a policy that offers better value for money, you could save yourself money

Taking out a buildings and contents policy: Combined home insurance that offers cover for both buildings and contents can often be cheaper than taking out two separate policies

Building up a no-claims bonus: Avoiding making a claim for a few years will often earn you a discount for your home insurance

Increasing the excess: Agreeing to pay a higher excess towards any claim can cut the cost of your home insurance premiums (just make sure you can afford to pay the excess if necessary)

Improving your home security: Many insurers will reward you with lower premiums if you fit a burglar alarm or install smoke detectors, for example
Compare home insurance
It's easy to save money by shopping around and comparing home insurance policies on MoneySuperMarket. Whether you're looking for buildings insurance, contents cover, or a combined policy, just pop in a few details about yourself and your home and we'll search deals from a range of insurance providers to help you find the right home insurance for your needs.
Looking for home insurance?