What is garage insurance?
Home insurance policies offer different levels of cover for your garage structure and its contents, depending on whether your garage is attached or detached to your home
Home insurance policies offer different levels of cover for your garage and its contents, depending on whether it is is attached or detached to your home.
Do I need a separate insurance policy for my garage?
You may need a separate policy to insure your garage, it all depends on where it's located.
Every home insurance policy is different, so check yours to find out if it's already covered or you need extra protection. 
If your garage is attached to your home, its structure and contents will probably have the same level of cover as the rest of your house.  So if you have buildings and contents insurance, either a combined or separate policies, this protection will extend to the garage.
However, if your garage is detached from your home but still inside the boundaries of your property, it will be classed as an outbuilding. That means it probably won't be covered by most standard home insurance policies.
Some policies may let you add it on at an extra cost, so it's worth checking with your insurer.
If your garage is located away from your home, it probably won't be protected by your home insurance, but you may be able to add it. If you can't, you can shop around for a separate insurance policy to cover it.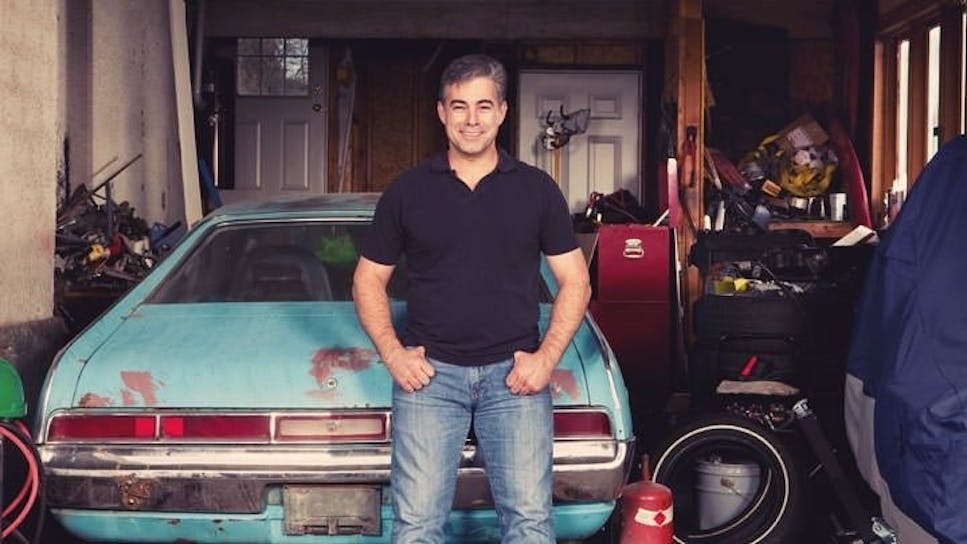 Do I need contents insurance for my garage?
From lawnmowers to bicycles and tool kits to golf clubs, the value of the contents of your garage could add up to a hefty amount. Luckily, contents insurance will help to cover these items against the cost of repair and replacement costs caused by theft, malicious damage, fire and flood.
Remember to include the contents of your garage when estimating the value of your home contents and to note high value items. If there's anything in your garage that's worth more than the single item limit specified on your policy, you'll likely have to declare it on your policy.
Also bear in mind that any high-value items, like a bike, which are damaged or stolen when you take them off your property won't be covered unless you've opted for cover away from home (sometimes called personal belongings cover).
How much should I insure my garage contents for?
It depends on what you keep inside it. Look at your current home insurance policy and how much it covers you for. It may provide enough cover for the contents and building of both your home and your garage already. However, if it the amount of cover you have would not stretch to the garage and its contents, you'll need to either buy a new policy or change your current one.
Look at your garage and everything inside it. Calculate your contents by looking at how much it would cost you if the entire thing was destroyed, such as by a fire, or if everything was stolen. This is the amount you should be looking to cover. If you keep lots of high-value items in the garage a specialist standalone policy may be your best option.
What isn't covered by garage insurance?
You won't be covered in all circumstances and garage insurance doesn't usually cover:
Unlocked garages: You're usually not covered if your garage is left unlocked

Accidental damage: Standard buildings insurance and contents insurance policies won't tend to offer cover for accidental damage – but it can be added on as an extra level of cover. However, if your garage is considered an outbuilding, it might not be covered in the same way as your house is. Always check your policy if you're unsure what is and isn't covered.
Is my car covered by garage insurance when parked inside?
If you keep your car in your garage this could cut your car insurance premium, as it's usually seen as a safer place to store your car instead of it being on the road. However, your garage contents insurance will not cover your car. It will need to be covered on a separate car insurance policy.
This is the case even if you don't drive your car, such as if it has been declared off the road, and you don't pay tax or insurance on it, also known as SORN. You're still not covered by your garage insurance, or home insurance, if something happens to the car.
This rule applies to other vehicles, including vans and motorbikes too.
How to keep your garage secure?
It's important to keep your garage securely locked to deter burglars and to make sure your insurance policy is valid. Here are some ways to secure your garage:
Keep your garage well lit: Outdoor security lighting is an excellent deterrent for burglars, especially with a motion sensor light

Get an extra lock: Your garage must be locked for your insurance policy to be valid. To be extra secure, you could consider a garage defender – it improves the strength of your door and provides one more barrier between thieves and the contents of your garage

Install an alarm: Having an alarm will give you the assurance of being immediately alerted to any break ins as and when they happen

Cover the windows. Frosted glass, or even putting paper over your garage windows, means it's harder for potential thieves to look in and spot items they might want to steal

Keep valuable items hidden: If you keep high-value items in your garage, try and ensure they are not visible from the outside. Blinds or frosted window film can do the trick

Deter thieves with gravel or stones. If you have a drive that makes noise when someone walks on it, such as one covered in stones, this can put potential thieves off. It will also alert you to someone entering your property 
Comparing home insurance policies
You can compare home insurance policies using MoneySuperMarket's home insurance comparison tool.
You'll just need to tell us a bit about yourself and your property, including:
your current home insurance policy details

the rebuild value of your home

the level of cover you need.
Once you've answered the questions, we'll find you a list of quotes to choose from, including optional extras you might want to add.