What can invalidate your home insurance?
Everything you need to know about what makes home insurance invalid
Looking for home insurance?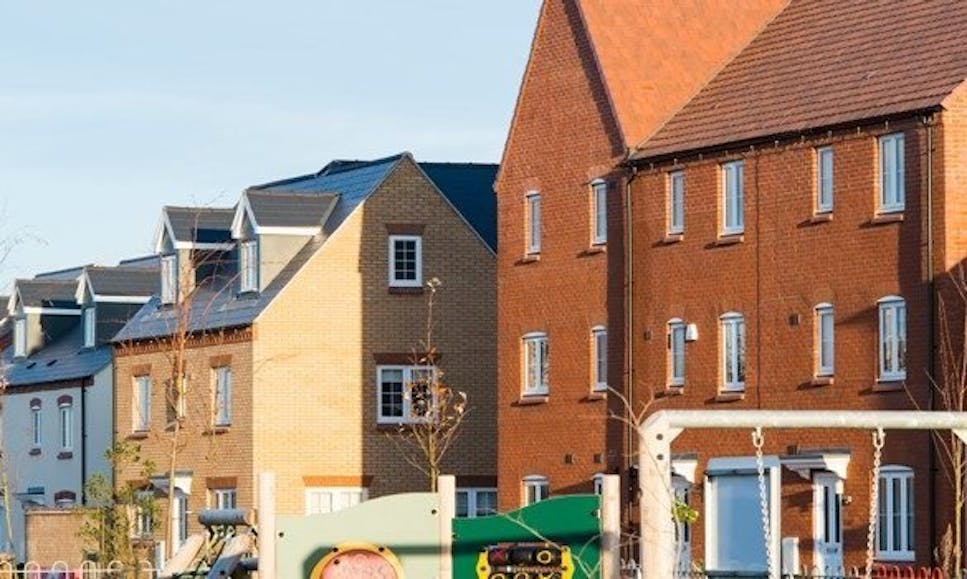 What can invalidate my home insurance?
There are several reasons your insurer may decide not to pay out when you make a home insurance claim. These include:
Leaving your house unoccupied for longer than your home insurance policy allows

Not making necessary repairs

Failing to secure your home, for example by leaving doors and windows unlocked

Giving inaccurate information when taking out your policy

Not updating your policy with changes such as renovations to your home

Failing to inform the police of a break in within 24 hours

Damaging your home while attempting a DIY job
Why are some home insurance claims rejected?
Insurance providers will often reject home insurance claims if you fail to follow the rules set out in your policy. If, for example, you have to make a burglary claim after being away for 40 days when your policy only covers you for absences of up to 30 days, your insurer may well reject the claim because you broke the rules.
Home insurance claims will also be rejected if the insurer suspects you of fraud, such as knowingly inflating the value of your home contents to make money on a claim.
However, most rejected claims are due to policyholders forgetting to mention something or failing to realise what's covered and what's not. So, it's really important to check the cover provided is sufficient.
How long can I leave my home unoccupied before my home insurance is invalid?
Empty houses are more at risk of burglary or damage during bad weather.
Although the period of time you can leave your home unoccupied varies between insurers and policies, as a rule of thumb, if your home is left unoccupied for more than 30 consecutive days, claims relating to that period may be refused.
If you're planning an extended holiday or selling a second home, it's therefore worth calling your insurer to see if you can buy additional cover and avoid the 'vacancy' exclusion clause.
Can I claim on insurance if I damage my home doing DIY?
DIY can be a great way to add value to your home. But beware: you may not be covered by your home insurance if your DIY attempts go wrong, and you puncture a pipe or damage the structure of the building.
Very few home insurance policies include cover for such accidental damage as standard. If you want it, you'll generally have to pay extra to add it to your policy.
Do I have a duty to repair my home?
Yes, it's important to keep your home in a good state of repair. Failing to do so may result in future home insurance claims being rejected, for example if failing to maintain your roof leads to a flood in your home.
Regular home maintenance is particularly important during the colder months, when bad weather is more likely to cause problems.
Do I have to tell my home insurer about renovations?
Yes, renovations such as an extension or a conservatory will increase the rebuild cost of your home, which is a vital part of the cover offered by your buildings insurance. Failing to inform your insurer about such changes is therefore likely to leave you underinsured if your home is destroyed.
Where possible, tell your insurance about your renovation plans before work starts. That way you will be covered for any problems during the build. And if you are employing workmen, ensure they have public liability cover to guard against any unexpected damage caused.
You may have to pay a bit more for your cover, but it will be worth it if you have to make a claim.
Is my home insurance invalid if I work from home?
Millions more people have started working from home – at least some of the time – in the wake of the Covid-19 pandemic. If you are one of them, chances are you need to inform your insurer to make sure you are fully covered by your home insurance.
If, for example, working from home means you have more office equipment in your house or flat, you may need to increase the value of your home contents, add any very valuable items to your policy by name, or even take out extra gadget cover.
If you run a business from home, you may also find you need extra cover if, for instance, clients visit you to make their purchases. Failing to tell your insurer about this, and take out any extra cover required, could invalidate your home insurance should one of your clients steal something or damage your home.
Should I tell my insurer if I rent out a room?
Yes, you should give your insurer a call if you plan to make some extra cash by renting out your home or a room in it.
You may have to pay an extra premium as a result, but at least you will be covered if your home is damaged by your guests or tenants.
Does posting holiday photos on social media invalidate home insurance?
Thieves check social media for holiday posts and photos that tell them people's homes are empty and therefore an easy target. So if you share lots of information online, your chances of being burgled can increase significantly.
In some cases, insurers may even take the view that posting lots of holiday snaps online invalidates your cover because you have essentially advertised the fact your home is unoccupied.
While most theft claims will still be paid even if you posted about your actions on social media, it's therefore sensible to only share holiday photos – as well as posts boasting about expensive new purchases – with a small group of trusted relatives and friends.
Does home insurance cover pests like rats or mice?
Many home insurance policies exclude damage caused by vermin such as rats or mice. However, the pest cover provide varies, so it's always worth checking your policy wording.
Either way, fast action is the best way to prevent pests becoming a major problem. Your local council's pest control department is a good place to start.
How can I avoid invalidating my home insurance?
Easy ways to reduce the chances of invalidating your home insurance policy include:
Read the small print: Read the terms and conditions carefully so you are aware of any exclusions, and give your insurer a call if you're unsure about anything

Check doors and windows: Close and lock your doors and windows before going out

Avoid leaving spare keys in obvious places: You probably won't be covered if a burglar uses them to gain entry

Activate burglar alarms: If you have an alarm, use it

Report burglaries quickly: Contact the police and get a crime reference number within 24 hours

Secure garden equipment: Lock valuable items away in a shed or outbuilding where possible

Tell the truth: Lying to your insurer to get a cheaper quote can backfire, as can exaggerating the value of any claim you do make
Compare home insurance
To help you get the best quote for your home insurance, we need to know certain details, such as when your home was built, whether you live close to any tall trees or water, and the type of alarm and locks you use. You'll also need to estimate the rebuild value of your home and of your home contents.
MoneySuperMarket will then show you a list of competitive quotes that meet your needs. All you have to do is pick the one that offers the best deal for the cover you need. 
Looking for home insurance?