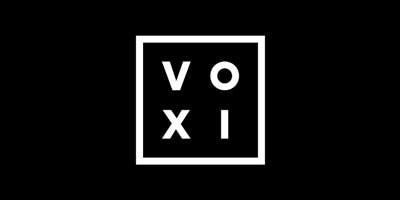 VOXI's plans are as basic as they come. But if you like things simple and flexible, then VOXI could well be for you. Read on for our complete VOXI mobile 2021 review.
Our VOXI Mobile review in summary
VOXI's SIM only plans are simple, but their low prices, 5G ready status and flexibility make them a great bet for anyone who prefers to own their phone separately from their data, calls and texts contract.
The big draw is the fact that social media doesn't count towards your data allowance. That means Facebook, Twitter, Instagram, Snapchat, Pinterest and even WhatsApp are yours to use as much as you like.
Throw in free data roaming up to 20GB in Europe, plus unlimited tethering and it's clear that VOXI is really good value for money.
That's not to say it's perfect. You can buy phones from VOXI, but you have to do so using PayPal credit.
That does at least mean the phone is yours and you can switch it to another network at any time, but if you want an overall package that has enticements like free music or video streaming, then you should look elsewhere.
VOXI Mobile SIM-only plans
VOXI SIM only plans are as straightforward as it gets.
There are four to choose from, each with unlimited calls and texts, data-free use of social media and EU roaming up to 20GB.
And they're all 5G-ready too, so you can use lightning fast connections if you have a 5G-compatible phone.
The most basic comes with 15GB data for £10 per month, rising to £15 for 50GB, £20 for 100GB and £35 for unlimited data.
Look out for offers at key times of year, such as Black Friday.
All plans are 30 day rolling contracts that can be cancelled anytime.
VOXI Mobile phone contract plans
VOXI offers the latest devices from Apple, Samsung, Google and Xiaomi with no upfront cost, with the cost spread over 30 months.
However, VOXI phone contracts are actually PayPal Credit plans, with the best smartphones on the market available, including affordable, refurbished handsets.
That said, these deals are merely facilitated by VOXI.
That does mean you don't have to have a VOXI SIM only plan to use them, but if you want a contract that puts everything together in one place, you're better off using a major provider.
Remember, you won't find any free music or video streaming or similar incentives here either.
VOXI Mobile coverage
VOXI is part of Vodafone, meaning you'll be able to get 3G and 4G coverage across 99% of the UK.
But, it always pays to use VOXI's mobile coverage checker to see whether its network will work in your area.
Vodafone's expanding 5G platform also means that VOXI provides a cheap way to get the very latest mobile technology, as long as your smartphone can access it.
VOXI Mobile roaming
This is where VOXI really does its best to stand out from the likes of Three, Vodafone and EE. It allows users on all its SIM only plans to roam in the EU at no extra charge.
There's a 20GB cap on every plan, but that's still remarkably generous and more than enough for a few days of accessing Google Maps, checking restaurant addresses and uploading wonky pics of beach sunsets.
Just be aware that endless social app access is not available outside the UK and roaming outside Europe you'll face high charges to call, text or use data.
VOXI Mobile customer service
VOXI does not have a customer service team at the end of the phone. However, it does have decent webchat and social teams that can help, plus a comprehensive FAQ section on its website.
Be aware that VOXI is part of Vodafone, which came out poorly in Ofcom's 2021 report into mobile customer satisfaction.
VOXI Mobile stores and offline experience
VOXI does not have high street stores. Its offering is solely online. If you're happy trying to fix issues online, then this isn't a deal breaker.
But if you want one-to-one help, then you might be better off signing up with a major network.
VOXI's Mobile deals and incentives
VOXI's incentives extend to the occasional gift card or some money off around key events, like Black Friday.
The main enticements here are the low monthly cost of access, flexible 30 day plans, endless tethering, plus, of course, its free social media access. If you love Facebook, Twitter et al, then VOXI is definitely a winner.
VOXI Mobile pricing
It's hard to find cheaper SIM only plans than VOXI. They're uniformly excellent value for money, especially when you factor in the fact that you get zero-data use of social media, 5G for no extra cost and inclusive EU roaming.
You might find cheaper plans, but few will be as good on 30 day rolling contracts.
Pros and Cons of choosing VOXI Mobile
Pros
Exceptional value for money
Roaming in the EU as standard
Endless tethering
Flexible plans
Cons
No long term deals
Phone contract plans are only available via PayPal Credit
Data rollover not available
How does VOXI mobile compare against other networks?
VOXI might not be as comprehensive as big names like Three, O2 or EE. But it stands out from the pack thanks to keeping things simple.
There is nothing confusing here. No upgrade plans that require you to read endless small print. No money off extras that can see your bill rise after six months. Just basic plans that suit your needs.
Roaming is a major bonus, especially as Three, Vodafone and EE have all announced plans to bring back charges in 2022.
Unlimited tethering is also an excellent addition, especially for those who don't want separate plans to stream on a tablet or laptop when on the go.
Few other networks can match VOXI in this regard. giffgaff stands as its one true rival when it comes to affordability, with little to choose between the two.
What are the alternatives to VOXI?
How does VOXI compare against other networks?
See our reviews of other mobile networks: