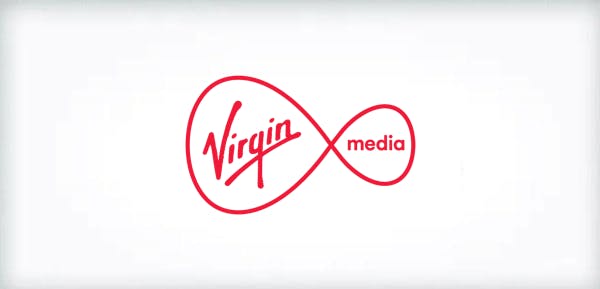 Launched in 1999, Virgin Mobile was the world's first mobile virtual network operator (MVNO) - meaning it uses other networks to provide coverage.
After spending twenty years using EE's network,Virgin Media hopped over to Vodafoneto provide 4G and 5G services.
However, thanks to a merger between parent company Virgin Media and O2 it may very well end up piggybacking O2's mobile network in the future.
That's not all that's changed since its inception.
Although Virgin Mobile started out as a predominantly 'pay as you go' network, in recent years it has discontinued these deals to both new and existing customers.
Instead, it now offers SIM-only plans on 30-day rolling contracts, as well as a range of mobile phone contracts.
Compare Virgin Mobile phone deals
Virgin Mobile offers both mobile phone contracts and SIM-only deals:
Mobile contracts
Virgin Mobile has a good selection of pay monthly phone plans, stocking the most recent releases from Apple and Samsung, as well as handsets from a few years back.
Contract lengths are either 24 months or 36 months. As contracts go, they're pretty flexible – dubbed as 'Freestyle' contracts, your plan consists of a 24- or 36-month phone contract and a 30-day rolling SIM contract for data, calls and texts.
So, you have the freedom to change your SIM plan every month, or even cancel it – you'll just need to continue paying off your handset loan.
One huge plus point is that you don't have to pay anything upfront, even for the latest and greatest phones.
Our comparison tool at the top of the page shows what pay monthly plans are available, and you can adjust the filters to find the best deal for you.
SIM-only
Having streamlined its SIM-only deals, Virgin Mobile now offers purely 30-day rolling contracts.
That's great news if you're looking for ultimate flexibility, as you're no longer tied to a long-term contract. And there's a huge range of data allowances to choose from.
All SIMs are 5G-ready and come with unlimited texts and minutes, as well as inclusive EU roaming and data rollover.
What are the best handsets to get on Virgin Mobile?
At the time of writing (August 2022), you can get the latest flagship phones from Apple and Samsung, including the entire iphone 13 and Galaxy S22 - /mobile-phones/samsung/galaxy-s22-5g-deals/ series.
If you're looking for something more low-key, you could consider an older iteration of the iPhone or Galaxy S series.
Otherwise, Virgin Mobile also has phones from Sony, OPPO and Fairphone.
Are there any extras with Virgin Mobile phone contracts?
Yes – while contracts with some budget networks only get you the phone and nothing else, Virgin Mobile has a few extras up its sleeves.
Depending on the plan you pick, you could bag yourself three months of free Apple TV+, or cashback when you trade in an old device.
And you can also get a contract that bundles your phone with another gadget – for example, Airpods, iPads, Apple Watches, Galaxy Buds and even a Nintendo Switch.
Of course, you'll need to pay more, and the total cost at the end will be more expensive than if you'd bought the devices outright.
But it's a handy way of spreading out payments in manageable instalments.
Why choose Virgin Mobile?
Virgin Mobile is a solid and reliable network, offering well-priced phone contracts and SIM-only plans.
Both pay monthly and SIM-only customers can enjoy some extra perks, such as:
Data-free messaging on WhatsApp, Facebook Messenger and Twitter
Data rollover (for one month only)
Free access to over 3.5 million public Wi-Fi hotspots
Inclusive roaming in 43 European destinations
Flexibility to change SIM plans every month
Virgin Mobile review
Read our full Virgin Mobile review for the complete picture.
Is Virgin Mobile's 5G any good?
Virgin Mobile doesn't maintain its own network – instead, it currently uses Vodafone's 4G and 5G network.
Therefore, Virgin Mobile customers can get 4G coverage in 99% of the UK, as well as 5G in at least 127 locations (and more, as Vodafone continues to expand its 5G infrastructure).
While there's not been any extensive testing on 5G speeds across networks, a few reports place Vodafone last when it comes to 5G coverage and speeds. Still, we'd take these results with a pinch of salt.
Plus, Virgin Mobile may very well switch to O2's network at some point in the future.
Our networks
With deals and services from the leading networks to the up-and-coming, you'll find something suited to you.