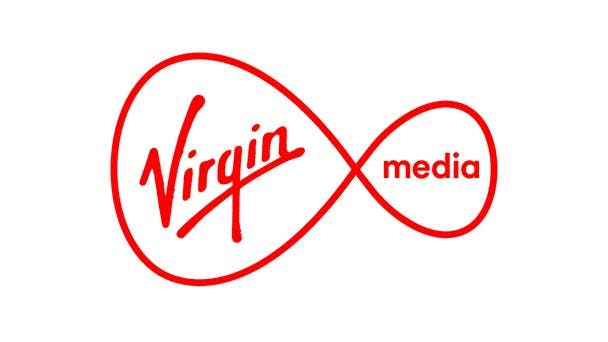 Virgin is already renowned for its top-notch broadband and TV offering - but how does its mobile arm shape up? Read on for our full review of Virgin Mobile.
Our Virgin Mobile network review in summary
As UK mobile networks go, Virgin Mobile strikes a good balance.
It operates on the low-cost side – but while its plans don't come quite as cheaply as some networks, it manages to chuck in enough features and extras that make it great value.
Along with a wide spread of choice over tariffs, it also gives you Data Rollover, spending caps, 5G included as standard, and even data-free messaging.
On the downside, we weren't quite so impressed with its customer service, or with roaming outside of the EU.
12GB of 5G data
Unlimited minutes
Unlimited texts
download speed limit
First 3 months half price

1 month contract

From Virgin Mobile

50GB of 5G data
Unlimited minutes
Unlimited texts
download speed limit
First 3 months half price

1 month contract

From Virgin Mobile

50GB of 5G data
Unlimited minutes
Unlimited texts
download speed limit
First 3 months half price

1 month contract

From Virgin Mobile
Virgin Mobile review: SIM-only plans
For SIM-only, Virgin Mobile has plenty of choice. Allowances range from 4GB of data per month up to fully unlimited data, as well as unlimited minutes and texts with all plans.
If you don't want to be tied to a long-term contract, you'll be happy to hear that all Virgin Mobile SIMs operate on 30-day rolling contracts.
Even better, all are 5G-ready, and include data rollover, spending caps, and data-free messaging – more on all those a little further down. pay as you go is of course available too.
Overall, SIM-only gets a big thumbs up.
Virgin Mobile review: Phone contract plans
Virgin Mobile has a respectable range of mobile phones available on contract plans too, covering everything from the latest iPhones and Samsungs to budget handsets.
The range of tariffs you can choose from is just as respectable too. You can pick between a 24 or 36-month contract, with the same allowances available as for SIM-only plans.
And there's a reason for that. Virgin Mobile phone contracts are 'Freestyle contracts' split into two: one cost for the phone, and the other for your SIM and airtime.
That brings a number of benefits: more flexibility, the option to pay off your phone early, better transparency, and more control over your phone bill.
On the other hand, to get the best value you'll most likely need to tie yourself in to a longer 3-year contract.
Otherwise, however, it's a great setup. You'll also get all the same benefits as a SIM-only plan, such as 5G and data rollover, to sweeten the deal some.
Virgin Mobile review: Coverage
Virgin Mobile's service piggybacks on Vodafone.
Coverage on Vodafone is excellent. Its 4G covers 99% of the population, and its budding 5G network currently covers 100+ towns and cities.
That's not the most widespread coverage – that crown goes to EE. But it still means there's a fairly good chance you can access it, and can almost certainly get serviceable 4G signal.
Try Vodafone's coverage checker if you live out in the sticks. You may find you need to go with a network with a wider spread, like EE.
Another thing to bear in mind is that Virgin Media is partnered with O2 these days – and it seems likely that its mobile plans will switch to using O2's network in the near future instead. If you're about to lock yourself into a contract with Virgin Mobile, it couldn't hurt to check O2's coverage in your area.
Virgin Mobile review: Roaming
Now, here's a sticky bit. Roaming abroad on Virgin Mobile can vary significantly depending on where you're going.
If you're heading somewhere in the EU, you can Roam Like Home – and use your normal UK allowance at no extra cost, subject to fair usage. So far, so good.
However, outside of the EU… it's not great. You're charged as you go by the minute, text, or megabyte, and there are no other options to bring costs down (such as roaming data packs, which a lot of other networks offer).
That's if you can even use your Virgin Mobile SIM at all. There's a handful of countries where you simply can't.
So, if you're a frequent traveller, Virgin Mobile may not be the one for you. But if you're more of a homebody, or only tend to travel within the EU, you should be fine.
Virgin Mobile review: Customer service
Virgin Mobile could be better on this front, unfortunately.
According to the latest Ofcom report at the time of writing, Virgin Mobile got four complaints per 100,000 customers. That doesn't sound like a lot (and in all fairness, it's not), but it's actually double the industry average. It puts Virgin right at the bottom of the table for the UK's nine biggest mobile networks.
In Ofcom's last report on overall customer satisfaction, Virgin Mobile didn't shine either. It was mostly on par with the rest of the market, but on the low side.
If you want guaranteed top quality customer service, you may prefer to go elsewhere.
Virgin Mobile review: Pricing
Generally speaking, Virgin Mobile is good value for money.
It's not as cheap as other more budget-focused networks – such as giffgaff, iD, or Tesco Mobile. But on the whole it's far lower in cost than other big networks such as EE, Vodafone, or O2.
Given the amount of extra benefits you get with Virgin – and so long as you don't need to travel abroad too much – we'd say it's a fair price.
Virgin Mobile review: Extras and benefits
Data rollover: You can keep any unused data from your allowance each month and roll it over to the next. It's a fantastic feature for keeping costs down.
Data-free messaging: Any messaging you do via WhatsApp, Twitter, and Facebook Messenger doesn't come out of your data allowance. You have free reign to chat, even if you've used up your monthly data.
Flexible plans: All SIM-only plans operate on a one-month rolling contract.
Free Wi-Fi hotspots: Virgin Mobile customers get free use of 3.5 million hotspots across the UK, plus Wi-Fi on the London Underground.
Bonuses for Virgin Media broadband, TV, or home phone customers: If that's you, you'll get Virgin Media Protect – covering your phone against loss, theft, and damage.
Stores and offline
Virgin Mobile has a bit of an edge over other lower-priced networks, in that you can get in-store support from Virgin Media's physical shops.
There aren't a huge number around – there are far more EE or O2 stores, for example. But if you're near a good-sized shopping centre and need a hand from an expert, you may be in luck.
Pros and cons of choosing Virgin Mobile
Pros
Excellent range of plans available
Good coverage, thanks to O2, including 5G in 100+ towns and cities
Overall good value
Data Rollover means you can roll your unused data allowance over to the next month
Data-free messaging on certain apps
Extras available for Virgin Media broadband, TV, and home phone customers
Cons
Not the cheapest plans on the market
Roaming options aren't great outside the EU
Customer service could be better
Wider coverage available from other networks
How does Virgin Mobile compare against other networks?
See our reviews of other mobile networks: