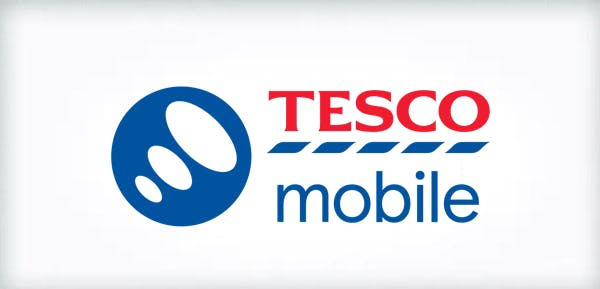 Tesco Mobile is cheap. And you get Clubcard points every time you pay your bill. We find out what else the supermarket giant's network has got to offer in our Tesco Mobile network review.
Our Tesco Mobile review in summary
Tesco Mobile is a network with a lot to recommend it. For one thing, it's 4G and 5G service, which is based on O2's network infrastructure, is fast and reliable. And prices are keen too.
Throw in free Clubcard points, which you can use to pay your phone bill or get money off groceries, as well as 5G at no extra cost and inclusive European roaming and you've got an excellent package.
Tesco Mobile SIM only plans
Tesco Mobile SIM only plans aren't the cheapest on the market. That honour generally goes to the likes of iD Mobile and giffgaff. But Tesco Mobile's SIMs are very good value, even so.
At the time of writing, its cheapest 12-month and 24-month SIM plans typically come in at a shade over £7 per month for a monthly data allowance of 2GB.
Conversely, if you're a really heavy user you can get unlimited data for about £30 per month.
Winningly, all plans come with inclusive EU roaming and 5G, provided you've got a 5G-compatible phone and live in an area covered by its network.
Tesco Mobile also offers flexible, no-contract pay-as-you-go SIMs. These allow you to top up on a monthly basis and add as much or as little credit as you'd like.
Tesco Mobile phone contract plans
With contract options that last 12, 18, 24, 30 or 36 months you've got a lot of choice with Tesco Mobile plans when it comes to paying off your phone.
The range of monthly allowances on offer generally ranges from 1GB per month to unlimited data. So light users and heavy users are catered for.
As you'd expect, the big-brand phones (iPhones, Samsung Galaxy and Huawei models) are all available on Tesco Mobile.
But in keeping with the network's onus on value, there's a decent selection of mid-range phones too, from the likes of Nokia, Motorola, Doro and Sony.
Tesco Mobile coverage
Tesco Mobile uses O2's network, which covers 99% of the population for 4G. That's in line with all its household-name rivals, such as O2 and EE.
O2's 5G network is growing too and is now live in 194 locations, all of which are available to Tesco Mobile customers with 5G-compatible phones for no extra charge.
Tesco Mobile roaming
All customers benefit from inclusive roaming in 48 locations in Europe. That means they can use their UK allowances when they're overseas for no extra charge.
Tesco Mobile has also confirmed that it has "no current plans to re-introduce roaming charges in European countries".
That's in contrast to some other big-name rivals, such as EE, Three and Vodafone. All of whom have announced they're scrapping free roaming in Europe.
Tesco Mobile customer service
Tesco Mobile operates telephone customer support that's available 8am-9pm Monday to Friday and 8am-8pm on Saturday. Sunday opening hours are 10am-6pm.
You can get hold of them on 0345 301 4455 on a landline, or by ringing 4455 from a Tesco Mobile phone)
Customers seem very pleased with the service they receive. In a survey conducted by the telecoms regulator Ofcom, 97% of Tesco Mobile customers said they were satisfied with their service.
That was good enough to secure top spot in the study and was well ahead of the industry average of 93%.
Tesco Mobile stores and customer experience
Tesco Mobile operates a network of bricks-and-mortar stores throughout the UK.
So if you need a bit of advice on your purchase or require some assistance with the Tesco Mobile phone you've already bought, you can pop in and speak to someone face to face.
Most of the stores are open between 9am-8pm Monday to Saturday. They're generally also open on Sundays, but opening hours vary widely.
For that reason, we recommend you use Tesco Mobile's store locator on its site to check before you travel.
Tesco Mobile deals and incentives
Perhaps one of the biggest incentive to choose Tesco Mobile is Clubcard points, which many feel is a much more welcome and more useful perk than the free pay-TV subs or high-street promotions you get with some other networks.
Under the terms of this incentivce, Tesco Mobile customers are given points every time they pay their phone bill, which can be used to offset the cost of their groceries.
Pay monthly phone customers can also use their points to lower their monthly phone bill or upgrade to a new handset.
Other benefits on Tesco Mobile are the guarantee of no mid-contract price rises, as well as a choice of perks when you have multiple contracts on a single bill. These let each family member pick their own sweetener.
Tesco Mobile pricing
Tesco Mobile is one of the better priced networks, with SIM only deals that start from just over £7 per month and phone plans from about £10 per month.
If you scour the market with our handy comparison tables, you can probably get cheaper SIMs elsewhere. But not by much.
And those low-cost networks generally don't offer a customer incentive scheme that's half as welcome as the Tesco Clubcard-based rewards you get with Tesco Mobile.
Pros and cons of choosing Tesco Mobile
Pros
Good prices and decent allowances
Free Clubcard points & option to use them to pay your phone bill
Solid, reliable service from O2's network
Excellent customer satisfaction ratings
5G at no extra cost
Cons
Don't expect O2 Priority-style rewards and promotions
No option to bundle with broadband and TV to save money
Cheaper networks are available. But not by much.
What are the alternatives to Tesco Mobile?
How does Tesco Mobile compare against other networks?
See our reviews of other mobile networks: