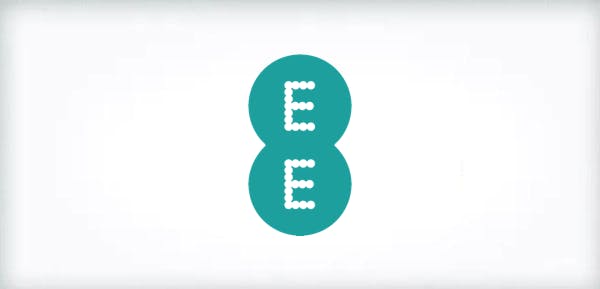 EE's rapid 4G and amazing array of phones make it the network to beat in the UK.
While its prices might not be the cheapest around, the fact is that if you want solid, dependable service, great extras and plans that work for all the family, it's hard to look elsewhere.
Read on for our full EE review 2023 and get the complete lowdown.
Our EE review in summary
With the very best new smartphones, SIM only deals that offer lightning fast 5G and a network that has long been regarded as the best in the business, EE is arguably the best provider around right now.
That said, there are a few snags that mean it doesn't manage to win out in every category: think price, availability of its plans online and customer service.
EE SIM-only plans
EE's SIM-only plans are definitely not the cheapest around. But the bonus is you have access to its rapidly expanding 5G network, as well as its excellent 4G platform, the best in the UK by some distance.
All its deals feature unlimited calls and texts, with data ranging from 250MB of 5G (strictly for those with the most basic of needs) up to unlimited access, perfect for social media addicts and streaming fiends.
Best of all, EE's range of add-ons, including Apple Music, BritBox and BT Sport, are available with its SIM-only plans. With sweeteners like this, it's easy to see why EE SIM-only deals are enduringly popular.
EE Family Plans are excellent and allow you to share data across different devices on your account, as well as set parental controls.
While its Flex Plans offer a contract free option for getting an EE SIM, you can only buy 12 or 24 month deals online. 30 day rolling contracts are available, but you need to go in store.
Not exactly ideal in a day and age where you can buy everything you'll ever need at the tap of a screen.
Compare EE against in our top SIM deals table here.
EE phone contract plans
EE phone contract plans are about as comprehensive as you can get. Every big player is here, from the very latest Apple iPhone to lesser known but equally impressive options from the likes of Oppo and Huawei.
You can cut the initial, up front cost of a new smartphone by trading in your existing handset, or opt for a 'good as new' handset that's been refurbished.
In general, you'll be locked in for 24 months and pay upwards of £42 a month. There are options for unlimited data, but at the time of writing you can expect to stump up £66 for the privilege with the very latest Samsung smartphone.
EE coverage
EE's network is widely accepted as being the best in the UK. It covers 99% of the population, with 85% of the geographical area of the country within reach of its masts.
What's more, its 5G network is the fastest growing too, with dozens of major cities and towns enjoying access to the next-gen tech.
You can use its 4G and 5G coverage checkers to see what you can get in your area. Overall, EE's coverage is superb.
EE roaming
EE revealed in June 2021 that it was reintroducing roaming charges in Europe from January 2022. Anyone who has taken out a contract, either SIM only or a phone deal, since 7 July will be subject to the new fees.
If you use your phone while travelling in Europe, you'll pay a flat £2 daily fee. That will give you access to your regular plan and there's no need to opt in. As soon as you start browsing, making calls or sending texts, that charge will be added to your bill.
Alternatively, you can pay for Roam Abroad Pass as an add-on for £10 a month. This will let you use your phone in 47 European destinations, as well as the USA, Canada, Mexico, Australia and New Zealand. Simply text ROAMING to 150 to get started.
This is undeniably a disappointing development after years of being able to use your phone in Europe as you did at home.
EE customer service
EE's customer service didn't come top in Ofcom's latest customer satisfaction survey. However, it didn't finish badly and remains well liked by its users.
Its call centres are highly regarded, while its UK-based online chat is held up as a great way of contacting the network and getting the correct information quickly.
EE stores and offline experience
EE's stores and its offline experience are in line with what you'd expect from rival networks. That means staff that know deals and devices inside out, with people on hand to fix any issues you might have.
What's more, you can only pick up its good value 30 day SIM Only plans in store. So if you've compared deals with other providers and still want to go with EE, its high street stores are the place to be.
EE's deals and incentives
EE is streets ahead when it comes to deals and incentives. Not only can you get money off with its trade-in deals, there are extras galore available.
Apple Music is available for free for six months before you stump up £9.99 a month. You can stream BritBox shows for free for six months too, with prices rising to £5.99 after that.
Its gamers and video data passes also let you play and stream to your heart's content without eating into your monthly allowance.
There's also WiFi access on the London Underground, plus extra monthly data for EE home broadband customers.
EE pricing
EE is on the higher end of the scale when it comes to pricing. But it means you get to use the best network in the UK, not to mention access to a range of benefits and sweeteners that other providers just don't offer.
Throw in impressive 5G coverage and you can see why EE keeps winning awards for its mobile offering.
Pros and cons of choosing EE
Pros
Wide ranging coverage for both 4G and 5G
Huge range of new phones available
Excellent 5G options on SIM Only plans
Tons of deals and incentives to get you on board
Cons
More expensive than most providers
Roaming charges coming back in January 2022
How does EE compare with other networks?
EE's coverage is marginally better than Vodafone and Three, while its range of smartphones compares favourably with rivals like O2 as well.
Its pricing is slightly higher, but not so much that it would cause those after a long term phone contract or SIM only deal to baulk. Especially with the range of incentives on offer.
While the return of roaming charges is very disappointing, Three and Vodafone have also revealed plans to do the same. This is an industry-wide problem, rather than one specific to any one network.
What are the alternatives to EE?
How does EE compare against other networks?
See our reviews of other mobile networks: