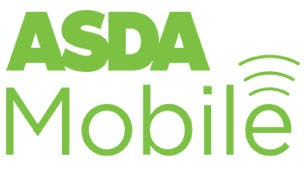 Asda Mobile focuses on straightforward, low-cost monthly plans that'll suit most casual phone users. Read on for our take on the supermarket chain's mobile network.
Our Asda Mobile review in summary
Asda Mobile is as straightforward as it gets. Its monthly SIM-only plans provide flexibility, convenience, and value for money.
Additionally, all SIMs come with 5G enabled, as well as inclusive roaming in 36 European countries.
It's a great choice if you already have a phone and are looking for a simple and affordable SIM plan that gives you unlimited calls and texts, as well as a decent amount of data.
However, outside its monthly SIM-only plans, Asda Mobile's options are a little limited. It doesn't have any long-term contracts, nor does it have any mobile phone plans. Not to mention, it doesn't offer any extra rewards or special perks for customers.
If you're looking for a deal that bundles a handset and SIM plan together, along with other tempting incentives, you might want to consider major networks like O2, Three and Vodafone.
Asda Mobile SIM-only plans
Asda Mobile only offers SIM-only plans, so it has some really competitive deals here.
Its focus is on providing generous call, text and data allowances for affordable prices. At the time of writing (January 2022), it has six standard bundles, starting at 3GB for £5 a month. All plans come with unlimited calls and texts in the UK, too.
For power users, there's also a choice of three unlimited data bundles. Speeds range from up to 2 Mbps, 10 Mbps, to a lightning-fast 150 Mbps – ideal if you're regularly streaming videos or music.
Asda Mobile offers complete flexibility. All plans work on a monthly rolling basis, so you're free to cancel or change your plan once the month is up.
There aren't any long-term contracts, if that's what you're looking for. But you can set your bundle to auto-renew every month.
As well as monthly bundles, there are also options for people who don't use their phones as much.
If you don't need data but use your phone to keep in touch with others, you could consider its 'Talk and Text' SIM plan, which gives you unlimited minutes and texts in the UK for £4 a month.
Additionally, Asda Mobile is one of the few networks that still offer a simple pay-as-you-go service. You simply need to top up your SIM card with credit and pay for calls, texts and data as and when you use them.
Asda Mobile phone contract plans
Asda Mobile doesn't offer any phone contracts, just monthly SIM-only plans.
You can buy a handset with Asda Mobile, although there isn't really any incentive to do so. For better deals on inclusive phone plans, check out major networks like Three, EE and Vodafone.
Asda Mobile coverage
Asda Mobile uses Vodafone's reliable 3G and 4G network. Coverage is excellent, servicing 99% of the UK – just run your postcode through Asda's network coverage checker to check what the service is like where you live.
All of Asda Mobile's SIMs are 5G enabled too, so you can enjoy Vodafone's expanding 5G network.
Asda Mobile roaming
While some major networks are reintroducing roaming charges, it's good to see that Asda Mobile still offers roaming in 36 European destinations.
You can use your minutes, texts and data as normal, for no extra charge. You'll be subject to a 25GB data roaming limit, but that should be more than enough to cover your holiday.
Outside these select locations, you'll need to pay extra. Rates depend on where you're going – it's best to check before you go abroad.
Asda Mobile customer service
While most low-cost networks rely on web chat and online support, Asda Mobile provides a helpline you can call. For those who prefer speaking to someone over the phone for help, it's a nice bonus.
Asda Mobile stores and offline experience
A perk of using a major supermarket's network is that you can buy SIM cards and top-ups alongside your weekly shop.
However, not all Asda supermarkets offer customer support. If you need in-person help, you'll need to go to a dedicated Asda Mobile store.
Asda Mobile's deals and incentives
Like other low-cost networks, Asda Mobile's main draw is its cheap prices. So you won't be getting the customer rewards and extras you'd find with major networks like O2 and Vodafone. And unlike Tesco Mobile, you don't get any perks for being a regular Asda shopper.
Nevertheless, at the time of writing (January 2022), Asda offers a 'double data' deal, where you get double the amount of data for three months. This promotion is only available on recurring bundles, so you'll need to set your SIM plan to auto-renew every month.
Asda Mobile pricing
When it comes to pricing, Asda Mobile packs a powerful punch.
At the time of writing (January 2022), monthly bundles start at a very reasonable 3GB for £5 a month. All plans come with unlimited calls and texts in the UK, as well as 5G and inclusive roaming in Europe for no extra cost.
As well as its bundles, Asda Mobile's pay-as-you-go rates are affordable, at 4p per minute, text, and MB of data usage.
Overall, its well-priced monthly plans put Asda Mobile broadly in line with other budget networks, such as giffgaff, SMARTY and iD mobile.
Pros and Cons of choosing Asda Mobile Mobile
Pros
Low cost
Flexible monthly plans that you can change or cancel anytime
Inclusive roaming in 36 European countries
5G coverage
Affordable pay-as-you-go rates for people who don't use their phone regularly
Cons
Purely SIM-only – no phone contract plans
No extra perks or incentives, not even for regular Asda customers
How does Asda Mobile compare against other networks?
Asda Mobile keeps things short and simple. You're not tied to any contracts, and you don't have to weigh up factors like data rollover or free streaming. Instead, Asda Mobile prefers an uncomplicated approach: unlimited texts and calls in the UK and a good amount of data in a monthly plan you can cancel or change anytime.
For the price you pay, Asda Mobile will suit most casual users who are just looking for a straightforward SIM-only plan that won't break the bank.
It's also a good option if you don't use your phone regularly, thanks to its cheap pay as you go rates.
What are the alternatives to Asda Mobile?
How does Asda Mobile compare against other networks?
See our reviews of other mobile networks: