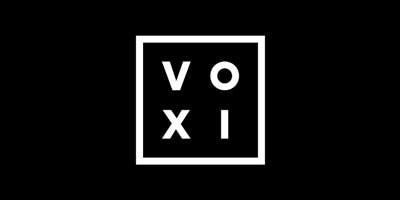 Choose VOXI for flexible plans that won't require a credit check. You'll also get unlimited social media and video streaming without eating into your data allowance, and good coverage courtesy of parent network Vodafone.
Our best VOXI SIMs this week
15GB of 5G data
Unlimited minutes
Unlimited texts
download speed limit
6 month music pass

1 month contract

From VOXI

15GB of 5G data
Unlimited minutes
Unlimited texts
download speed limit
6 month music pass

1 month contract

From VOXI

100GB of 5G data
Unlimited minutes
Unlimited texts
download speed limit
6 month music pass

1 month contract

From VOXI
Why choose a VOXI SIM?
Good coverage: VOXI uses Vodafone's network and offers 99% 4G coverage throughout the UK on all its plans. 5G is also available
Speed: According to Opensignal data from October 2020, Vodafone's average 4G download speed is 22.4Mbps, putting it behind EE but ahead of Three and O2
Unlimited social media data: VOXI lets you use all your favourite messaging and social media apps, including Facebook, Instagram and WhatsApp without using any of your monthly data allowance
Unlimited video streaming: As well as posting selfies galore, you can stream endlessly on YouTube and video apps like Netflix and Amazon Prime and still won't eat into your data allowance
Free gifts for referrals: Recommend VOXI to a friend or family member and you'll both receive an Amazon voucher up to £20 if they sign up
No credit checks: All contracts are commitment-free meaning you don't have to sign a contract or go through a credit check
Customer service: VOXI's live chat is available 24/7. If you'd like to speak to someone, it operates a dedicated complaints line on 0800 005 7393
Is VOXI a good network?
VOXI was launched by Vodafone in 2017 and was originally aimed at the under 30s, with the unique selling point of endless social media.
While there are fewer plans to choose from than other providers (just five at the time of writing), VOXI's unlimited calls and texts and roaming benefits are big pluses.
As VOXI uses Vodafone's infrastructure it has the same coverage as Vodafone, which is excellent. VOXI's SIM plans are not the cheapest on the market - giffgaff and Smarty both offer cheaper deals - but they're still reasonably priced.
Read our full Voxi network review here.
What to look for in an VOXI SIM contract
Comparing VOXI SIM-only plans is easy – simply use the table at the top of this page. You can see all the deals together, compare what you can get, and filter them down so you can see the ones that best suit your needs.
The most important things to consider when picking any SIM from any network are monthly allowances, contract length and price.
Since VOXI doesn't offer long contracts and includes unlimited social media data in every plan, you may just need to work out how much data you use on top of social media use and video streaming.
Click on the deal you like best, and we'll take you to VOXI's website so you can sign up and get started.
If you're not convinced VOXI is the network you want, that's no problem. You can compare its deals right next to those from other providers too.
Just select the networks whose SIMs you'd like to see and we'll show you the lot. Or, compare all SIM deals here.
Cheap VOXI SIMs
Does VOXI offer SIM plans for bad credit?
Yes, VOXI is one of the very few providers who offer SIM plans for bad credit. You can purchase any VOXI SIM-only plan you want without having to undergo a credit check and all plans are commitment-free.
12-month VOXI SIMs
VOXI doesn't offer 12-month contracts. There are five SIM plans to choose from, all on 30-day flexible rolling contracts.
This means you can chop and change your tariff at the end of each month and there are no long-term contracts tying you down. You can cancel any time.
If you're considering a longer contract, compare 12-month SIM-only deals.
VOXI SIMs with unlimited data
VOXI offers one SIM plan with unlimited data. But, as all five SIM plans come with unlimited social media data anyway, you may not find you need it.
Should I get unlimited calls and texts?
All VOXI SIM-only deals come with unlimited calls and texts. So you're entitled to them, whether you'll use them or not.
Which networks offer good SIM plan alternatives?
Frequently asked questions
Can I use my VOXI SIM abroad?
Yes – but at a cost. VOXI has reintroduced roaming charges in the EU, so you'll now need to pay a daily charge to use your phone in European destinations. You'll either be able to use the data allowance on your plan, or 20GB fair usage, depending on whichever is less. And its Endless Social and Video Passes are UK-only, so you won't be allowed to access this when on holiday.
If you're travelling outside Europe, you can buy one of VOXI's Global Roaming Extras. For either £15 for 8 days or £25 for 15 days, you can get a set amount of minutes, texts and data to use in international locations.
Can I get 5G enabled VOXI SIMs?
There are 5G ready SIMs available from VOXI.
Can I keep my mobile number if I switch to an VOXI SIM-only deal?
Yes, you can keep your old mobile phone number. If you're moving from another network, you'll need to call them and request your PAC (porting authorisation code). You will need to provide this to VOXI who will move your number over.
Do I need an unlocked phone to use an VOXI SIM?
If your phone is from another provider, it may be locked to that network and therefore a VOXI SIM would not work. It's easy to check whether your phone is locked by popping a friend or family's SIM card (from a different provider to yours) into your phone. If it works, then you're good to go, otherwise you will need to contact your current operator and ask them to unlock it.
Are VOXI SIM-only deals cheaper than phone contracts?
Yes - it's almost always cheaper in the long run to buy a phone outright and take out a SIM-only deal.
As all VOXI SIM-only deals are 30-day plans, if you do want the benefits of a phone contract plan (like lower upfront costs, a nice new phone in your hand today, and free screen replacements), it's worth seeing what other networks can offer.