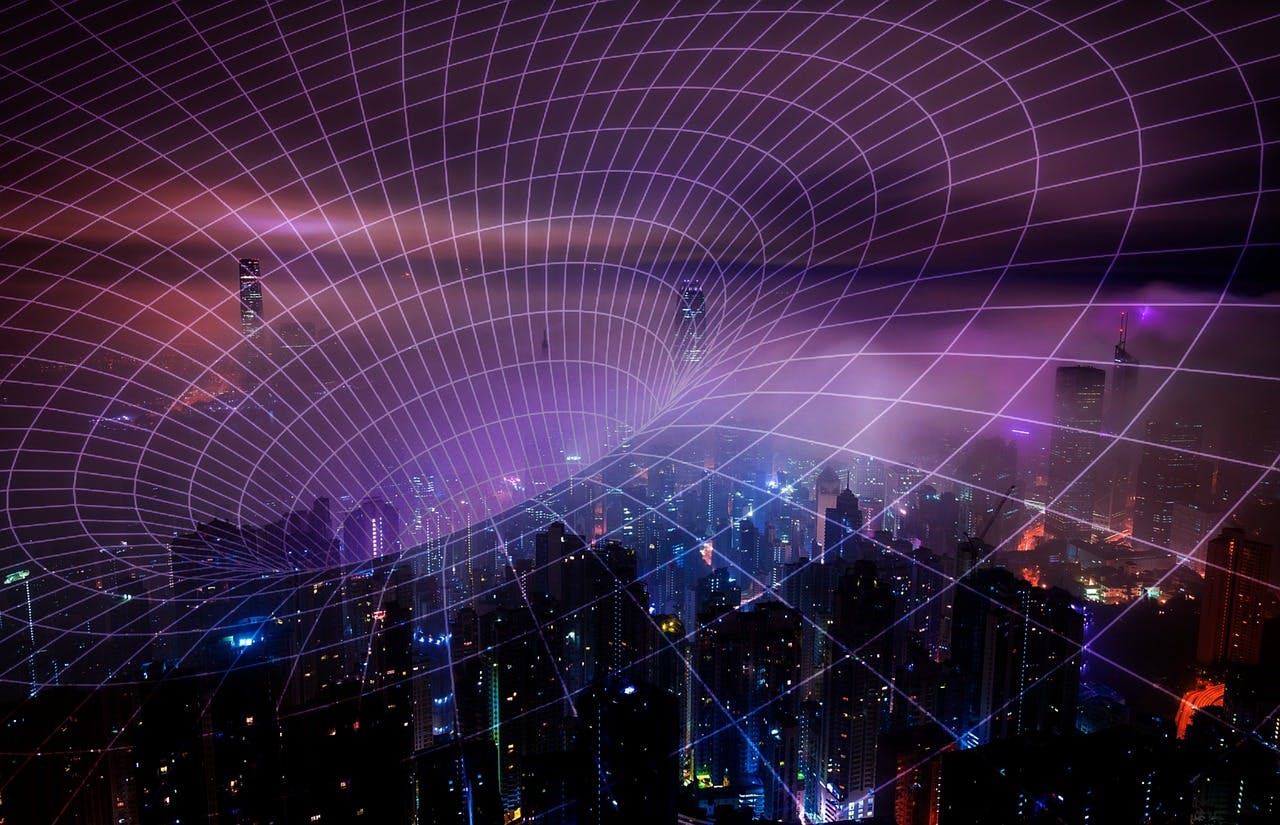 5G is the future of mobile networks and its availability is growing rapidly. Compared to 3G and 4G, it offers much faster speeds and a better all-round performance. Read on to find out where you can get 5G and which network delivers the top speeds.
Which networks offer 5G?
The four big mobile networks – EE, O2, Vodafone and Three – first introduced 5G services to select locations back in 2019.
Since then, 5G has been – and is still being – steadily rolled out to an increasing number of areas. Moreover, plenty of other networks now offer 5G coverage.
As well as the four major networks, budget networks like giffgaff, Tesco Mobile, iD Mobile and SMARTY all provide 5G connections.
25GB of 5G data
Unlimited minutes
Unlimited texts
download speed limit
EU roaming included

12 month contract

From O2

120GB of 5G data
Unlimited minutes
Unlimited texts
download speed limit

12 month contract

From Three Mobile

90GB of 5G data
Unlimited minutes
Unlimited texts
download speed limit
Unlimited social media, music & video

1 month contract

From VOXI

40GB of 5G data
Unlimited minutes
Unlimited texts
download speed limit

18 month contract

From giffgaff

120GB of 5G data
Unlimited minutes
Unlimited texts
download speed limit

24 month contract

From Three Mobile

Exclusive
15GB of 5G data
Unlimited minutes
Unlimited texts
download speed limit
Discounted price for 3 months

1 month contract

From Lebara Mobile
Which network has the best 5G coverage?
Multiple reports from Rootmetric and Ookla – two companies that test internet and network performance – show that EE currently has some of the best 5G coverage in the UK, especially in terms of reliability. However, Three is known to offer the best speeds, although its coverage isn't as reliable as EE.
Whichever network you want to go with, it's always best to check on the network's website to see if you can get its 5G service in your exact area – just enter your postcode into its coverage checker.
EE 5G coverage
EE's 5G network is one of the most widely available in the UK. As well as offering coverage in many cities, it often has more than 50% availability in the locations it covers.
This means that you'll very likely be able to enjoy a 5G connection if you live in that general area, rather than it being limited to the most heavily populated areas.
Check whether your area is covered by EE's 5G network by entering your postcode on its coverage checker.
O2 5G coverage
Although O2 is continuing to expand its network, its coverage is a little more limited than EE in the locations it serves. So, you're more likely to get it if you live in a busier area.
It's also worth noting that O2 and Vodafone have partnered with each other to share their infrastructures, meaning that customers of both networks can enjoy faster 5G speeds.
Run your postcode through O2's coverage checker to see if O2's 5G is available in your area.
Vodafone 5G coverage
Vodafone has worked hard to expand its 5G coverage across the country, although it's not quite as widespread as the other major networks.
Nevertheless, if you can get it in your area, you'll be able to enjoy some of the top upload speeds around.
To see if Vodafone's 5G network is available where you live, enter your postcode in its network checker.
Three 5G coverage
Consistently coming out top for speed in studies by Rootmetrics and Ookla, Three delivers the fastest median download speeds in the UK. However, coverage in the locations where it has 5G isn't always ultra reliable.
Enter your postcode into Three's coverage checker to see if you can access its 5G service.
Sky Mobile 5G coverage
Sky Mobile operates on O2's network to provide 5G coverage with all its SIM-only plans. That means you'll get the same coverage and speeds as O2.
Virgin Media 5G coverage
Virgin Media provides 5G coverage through Vodafone's infrastructure, with the result that it offers the same coverage and speeds. All its SIMs are 5G ready, too – you'll just need a 5G phone to experience these top speeds.
Voxi 5G coverage
VOXI piggybacks Vodafone's reliable network and provides the same speeds and coverage. Plus, all its SIM-only plans are 5G ready for no extra cost, and come with ample amounts of data.
SMARTY 5G coverage
SMARTY uses Three's network to offer 5G. As such, if you have a SIM only deal with them then you'll get the best speeds around at an impressively low price.
Which 5G network is the fastest?
According to various tests carried out by Rootmetrics and Ookla, Three provides some of the fastest 5G download speeds on the market.
Vodafone also has a solid 5G performance and the fastest upload speeds, although it's not available in quite as many cities.
Still, none of the four big networks are slackers, with EE and O2 not trailing too far behind in speed.
Do bear in mind, though, that it's difficult to definitively rank networks by mobile data speed. This is because speeds are affected by many factors that are constantly changing, such as the devices people are using, where people are located and the surrounding environment.
Which 5G network is the cheapest?
Three has some very attractively priced deals on 5G-ready mobile phones that regularly undercut the likes of Vodafone and EE. However, if you're looking for 5G SIM only deals, plenty of networks offer these at very competitive prices.
For a 5G plan that won't break the bank, it's best to stick with a simple and straightforward plan from a budget network, such as SMARTY, VOXI or giffgaff. Nevertheless, major networks often run deals with exclusive sweeteners thrown in, so it's well worth checking them to see if you can catch a good deal on a 5G SIM plan.
What is the best 5G phone?
At the time of writing (August 2023), the latest and greatest phones that support 5G include Apple's iPhone 14 Pro Max and the Samsung Galaxy S23 Ultra. All the devices in the iPhone 14 and Samsung Galaxy S22 support 5G and are truly excellent.
Outside those two major players, the Google Pixel 7 Pro and OnePlus 11 5G are other top Android picks that support 5G.
Is 4G getting cheaper?
In short, yes. Thanks to its wide availability, 4G devices and mobile data plans are becoming increasingly affordable.
And with networks competing to provide the best deals to tempt customers, you'll likely be able to find some very affordable 4G plans.
How do I check the 5G coverage in my area?
The best way to check 5G coverage in your area is to use each network's postcode checker, which you can find with a simple web search. These will tell you just how good 5G is where you live.
Frequently asked questions
What is 5G?
It's the 5th generation mobile network. Following the previous 1G, 2G, 3G and 4G generations, it's the most high-tech mobile network to date.
5G promises much faster speeds, more reliable connections and a better performance all round. Not to mention, much greater network capacity to connect thousands of devices at the same time.
Where is 5G available in the UK?
5G is being rolled out across the UK, so an increasing number of locations will be able to get 5G. Right now, though, you'll have more luck if you're in a major city or town.
Which iPhones are 5G enabled?
All iPhone 13 models, iPhone 12 models and iPhone SE (2022) are 5G compatible.
Which Samsung phones are 5G enabled?
Samsung has a huge list of phones that are 5G enabled, from their mid-range A-series to their flagship Galaxy S line-up.
If you're looking for the latest Samsung 5G phone, that includes all Samsung Galaxy S22 models, the Galaxy Z Fold3 and Galaxy Z Flip3. But even the Samsung Galaxy S10 released in 2019 is 5G compatible.
Which cities is 5G available in?
Different mobile networks have launched 5G in different cities. But, in general, major cities like London, Manchester, Birmingham, Liverpool, Bristol, Edinburgh and Cardiff have 5G coverage from at least one network.
Is it worth getting 5G in the UK?
It is definitely worth getting 5G in the UK. Over the half of the country now has access to the fastest networks and the rollout is continuing apace. As this happens, the price of deals is falling rapidly, especially on budget SIM only networks. There are also excellent 5G handset deals available, with more and more mid tier phones offering 5G access as standard.