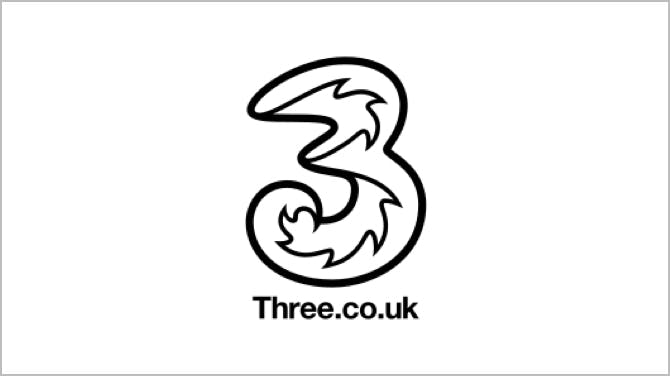 Three's aim is to change the mobile industry for the better. From being charged expensive roaming fees, to having to pay extra for 4G, they've taken a stand.
If you use the internet a lot when you're out and about, to watch TV shows, stream music or send messages on WhatsApp, you'll need a mobile plan with a hefty data allowance. In that case, Three might be the best option for you - especially if you're looking for unlimited data.
Compare Three phone deals
What are the best handsets to get on Three?
Three offers pay monthly and pay-as-you-go plans on all of the latest smartphones. This includes the latest Apple iPhones and Samsung Galaxy models, and handset deals with no upfront cost.
Head to the top of this page to compare the latest deals.
Is Three a good network?
Well, this really depends on what you're looking for in a network. Generally speaking, Three is pretty good. In terms of price, it's fairly in line with other UK mobile networks, and it offers decent choice (of handset contracts, SIM-only deals, and pay-as-you-go plans) along with some nice perks, too.
For example, if you opt for one of Three's Advanced plans, you won't use up any of your data allowance any streaming you do on Netflix, SoundCloud, Deezer, Dave On Demand, and more.
And pay monthly customers will get a free travel upgrade when they fly with easyJet, which means they can drop their cabin bags off before going through security and receive priority boarding too.
And there's even better news if you live in London: Three customers will get access to Virgin Media Wi-Fi hotspots on the London Underground for free.
Lastly, regardless of the make or model, or the price plan you choose Three sells all of its phones unlocked.
Is Three coverage good where I live?
Generally, Three boasts excellent coverage across the UK. So you shouldn't have any trouble accessing its 3G, 4G or 5G network where you live.
To check your network coverage with Three, head over to its website's availability checker now. Keep in mind that Three doesn't offer 2G – only 3G, 4G and, most recently, 5G connectivity.
Our networks
With deals and services from the leading networks to the up and coming, you'll find something suited to you.