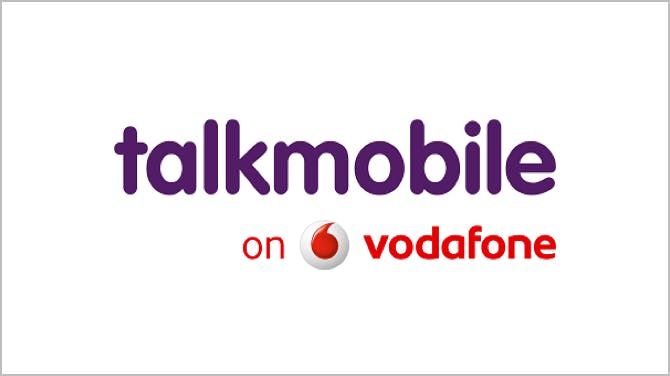 How does TalkMobile stack up? Are its SIM-only plans the way forward for savvy smartphone owners? Read on and we'll reveal all.
Our TalkMobile review in summary
TalkMobile might not be the biggest network around. But it has tons to recommend it. It now features 5G plans, has Wi-Fi calling, offers roaming as standard and uses Vodafone's network, so coverage is rock solid.
TalkMobile SIM-only plans
This is where TalkMobile really stands out. Its SIM-only offerings are ludicrously good value.
All of them come with 5G as standard, while also supporting 4G networks. All are rolling one-month deals, which means you don't need to go through a credit check to get one. And once you're signed up, you can take advantage of inclusive data roaming when travelling in Europe, Wi-Fi calling when connected to a router, and tethering when you need to turn your phone into a hotspot.
All plans offer unlimited calls and texts, with data ranging from 3GB to 100GB per month. There are no unlimited data offerings, but we challenge even the most hardcore streamers and gamers to burn through 100GB in 30 days.
TalkMobile phone contract plans
TalkMobile's phone contracts are slightly different from those offered by most networks. You can upgrade to a number of budget and mid range phones directly through its website, or opt to get a TalkMobile contract via Fonehouse.
Devices available include Apple's iPhone SE 2020 and the Google Pixel 6a – choice isn't quite as wide as you'll find from bigger networks.
Deals are affordable, but if you already have a device you love, then TalkMobile's SIM-only plans are the way to go.
TalkMobile coverage
TalkMobile uses Vodafone's network. That means you'll find 4G across 99% of the UK, with 5G available in over 120 towns and cities. The fact that TalkMobile is so affordable but offers such widespread coverage is one of the things that really sets it apart.
TalkMobile roaming
Mobile roaming is another area where TalkMobile stands out. While rivals such as Sky Mobile charges customers £2 per day to use their allowance when travelling, TalkMobile doesn't – it's included as standard.
That means you can call, text and go online in the EU without having to pay extra for the privilege.
On the downside, there's a fair use policy of 15GB, and you'll need to call TalkMobile and let them know you're going abroad so they can turn roaming on for you, which is slightly less efficient than roaming on other networks.
TalkMobile customer service
Because TalkMobile is a small operator, it doesn't appear in Ofcom reports. However, it gets a solid four out of five on TrustPilot, averaged out from over 2,000 reviews.
What's more, it also has dedicated call centre staff, something which most smaller providers do not offer. That's handy if you have an issue which you can't get to the bottom of online.
TalkMobile stores and customer experience
TalkMobile doesn't have high street stores. If you want one of its SIMs or phone contracts, then you'll need to order them online.
TalkMobile deals and incentives
TalkMobile is a no frills network, which means there isn't much in the way of extras. There's no data rollover, which means any data you don't use will be lost. However, seeing as contracts are all one month long, you can always tweak your allowance depending on what you require.
The fact EU roaming is included is a massive plus, while TalkMobile often offers half price deals for some contracts.
TalkMobile pricing
TalkMobile is very cheap, especially appealing now that it comes with 5G, inclusive roaming and Wi-Fi Calling.
At the time of writing you can get 4GB of 5G data and unlimited calls and texts for just £4.95 a month. That's way better value than Vodafone, the network TalkMobile uses, and makes it one of the best value propositions in mobile right now.
Pros and cons of choosing TalkMobile
Pros:
Great value
Roaming included as standard
All plans come with 5G
Wi-Fi calling and tethering included
Cons:
Need to call TalkMobile to turn on roaming
Not ideal for phone contract deals
How does TalkMobile compare with other networks?
To see how TalkMobile plans compare against other networks, use our mobile comparison tool to see deals from all across the market.
You can also read our other mobile network reviews: