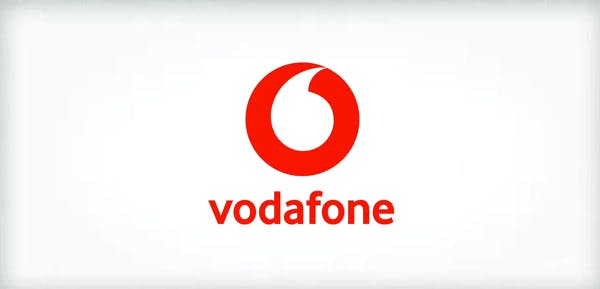 Vodafone was the first network to connect a mobile call in the UK and has gone on to become a mainstay in a fast changing market.
Its 4G and 5G networks offer comprehensive coverage across the UK, while its SIM only and phone contract plans offer options for those on a budget or gadget fans hungry for the very latest smartphones.
Read on for our full Vodafone Mobile review 2021.
Our Vodafone review in summary
Vodafone has a wide range of phones available on its contract plans, while its SIM only deals are broadly competitive with its biggest rivals.
Its Red Entertainment package gives the option of scoring cut price access to Amazon Prime, YouTube Premium and Spotify Premium. However, as of 2020 Sky Sports Mobile is no longer available.
The network has struggled with average customer service, but has improved its data offering with a number of unlimited plans designed to vie for supremacy with the likes of EE and Three.
Vodafone SIM-only plans
For those who don't want to change their existing phone and save a few quid in the process, Vodafone SIM-only plans are affordable and competitive.
£8 a month scores you unlimited texts and calls, plus 15GB of data, on a 12 month contract. £6 gets you 4GB of data and unlimited calls and texts for a year.
However, its unlimited SIM Only data plans don't come cheap if you want a 30 day rolling contract.
You'll pay £36 a month for unlimited 4G, rising to £40 for access to its faster 10Mb data and £45 for unlimited 5G. That said, if you lick yourself in for 12 or 24 months, then you'll pay much less.
At the time of writing, Vodafone is offering half price unlimited data for those who sign up for a 24 month SIM only plan.
Overall, Vodafone's SIM Only plans are solid, but there are better deals to be found on other networks.
Vodafone phone contract plans
Vodafone stocks all the latest smartphones, meaning you can get the very best devices on long term contracts.
That includes the likes of the iPhone 13 Pro and Google Pixel 6. Contracts range from 24 to 36 months, meaning you'll be locked in for the long term, although this is now standard across the industry.
You can get a discount on monthly bills by trading in your old device.
And if you have to have the very latest device as soon as it comes out, Vodafone's Evo tariff means you can swap to a new phone at no additional cost as long as you take out a new plan that costs the same or more than your existing one, or continue with your current deal.
You'll need to have bought an eligible phone direct from Vodafone and have had it for at least a year.
Vodafone's monthly contracts are not the cheapest but are improved by sweeteners and extras and reward loyal customers.
Vodafone coverage
Vodafone is second only to EE when it comes to coverage. Its 4G, 3G and 2G networks cover 99% of the UK, while its growing 5G network is available in major cities throughout Britain.
It's best to use the Vodafone Network Status Checker to see what coverage is like in your area and in places you're likely to spend lots of time. Otherwise, you can check our guide on the best mobile networks in your area to gain a broader overview across the market.
Vodafone roaming
Now that the UK is no longer a member of the EU, Vodafone brought back roaming charges in European locations as of January 2022.
The changes apply to any new and customers who took out contracts after 11th August 2021, although those with deals taken out earlier won't be affected. As long as they stay on their current plan, that is.
From 6th January, Vodafone customers who take out a standard pay monthly plan or who signed up after 11th August 2021 are liable for a charge of £2 per day to use their UK allowances in 49 European destinations. Although this falls to £1 if bought in eight or 15 day bundles.
On most Vodafone plans, a £6 a day now also applies to use your plan in over 100 other destinations, including the USA and Australia. A 25GB fair usage limit also applies.
There are, however, some Vodafone plans that retain inclusive roaming in Europe for no extra charge, such as Xtra plans with 4 Xtra benefits.
And if you pick an unlimited data Xtra plan with 4 Xtra benefits, you can also use your UK allowances in a further 32 worldwide destinations without incurring any extra charges, too.
Vodafone customer service
There's no getting around it: Vodafone consistently scores poorly in Ofcom reports on customer service in the mobile space.
In a 2021 report it came joint bottom, alongside Tesco Mobile, for complaints handling.
Vodafone stores and offline experience
Vodafone's high street stores stock the same phones you'll find in its online stores, as well as giving you access to all of its latest SIM only plans. Customer reviews of its offline experience are patchy, however.
This remains an area where Vodafone falls down compared with other providers.
Vodafone's deals and incentives
Vodafone's biggest incentive is its excellent Red Entertainment package.
This gives all pay monthly customers, both on SIM only and phone contracts, the chance to access Amazon Prime, YouTube Premium or Spotify Premium as part of their monthly payment.
What marks it stand out is the fact that it's cheaper than paying for these services separately.
Vodafone pricing
Vodafone sits in the middle of the market. That means its deals are undercut by the likes of Three, although they are cheaper than market leader EE.
This does reflect its excellent coverage, however. And deals can be had if you keep an eye out for flash sales or call to check on your upgrade status.
Pros and Cons of choosing Vodafone
Pros
Red Entertainment offers great value when it comes to streaming and extras
Great coverage throughout the UK
Evo plan means you can upgrade early and spread the cost of your smartphone
Cons
Not the cheapest network around
Customer service still lags behind rivals
How does Vodafone compare against other networks?
Vodafone continually tweaks its offerings to try and snare new and existing customers on new deals.
Its SIM only plans are becoming more affordable, while the new handsets it offers are wide-ranging. However, its prices are higher compared with Three and GiffGaff, while its network coverage can't match EE.
With Virgin and O2 merging, Vodafone is being squeezed from all angles. It's fair to say Vodafone's mobile offering is solid if unspectacular.
What are the alternatives to Vodafone?
How does Vodafone compare against other networks?
See our reviews of other mobile networks: