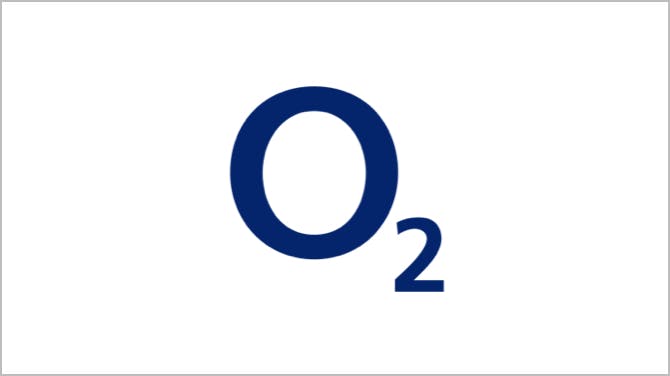 It's the only UK network that gives you a mobile plan and early access concert tickets all in the same contract. So should O2 be your priority choice? Read on to find out what the network has to offer.
Compare O2 phone deals
O2 has it all: SIM-only deals, contract plans on handsets, and pay-as-you-go plans.
Data allowances go all the way up to unlimited data, with unlimited minutes and texts to match.
Its pre-built contracts on phones annoyingly only include 36-month plans – but O2 has a trick up its sleeve. Once you pick a phone, you can customise and 'build your own' plan. Choose your preferred contract length, upfront cost, and data allowance, and O2 will craft a custom payment plan to fit it.
Compare O2 deals using our comparison engine to see what's available for you.
What are the best handsets to get on O2?
As a major mobile network, O2 offers a lot of handsets to suit all purposes. That includes the best handsets of all: the latest iPhones, Samsung Galaxy mobiles, and Google Pixel phones.
If you're looking for something a little less high-powered, O2 has you in mind too. You'll find a selection of the best mid-range phones around, such as the Samsung Galaxy A range, as well as budget models.
O2 also offers a good spread of refurbished handsets, partly thanks to the O2 Recycle scheme. If you're happy with a refurb, you can get a good price on a good phone.
Is O2 a good network?
It's certainly worth considering. Whatever you want from a mobile deal, O2 can offer it – especially with its flexible build-your-own plans.
You get plenty of (very decent) extras with your plan too, making it a great choice if you'll make use of them.
The downside is that O2 isn't the cheapest network around. You can likely find lower cost deals elsewhere if you're on a budget – unless a notable portion of your expenses goes on O2 venue tickets, of course.
Although coverage and speed are both great, O2's performance does lag behind other UK networks. You may need to check the coverage and 4G speed in your area if you live or work rurally.
Extras and O2 Priority
Mobile plans from O2 are known for coming jam packed with goodies.
First up, there's O2 Priority. This gives all O2 customers access to early bird tickets and members' lounges at O2 venues, as well as exclusive daily deals at shops, restaurants, and other venues. It's a godsend for regular gig-goers, and not half bad for those of us who just love a nice discount too.
Many O2 contracts also include subscriptions for entertainment packages of your choice – including Disney+, Audible, Amazon Prime Music, Apple TV+, or Calm.
You'll also have access to tips, advice, and tech help from O2 Gurus in the network's stores.
If you're happy with the coverage in your area, do consider O2. It's a reliable network, and the priority tickets, subscriptions, and occasional free coffees are a heck of a boon.
Is O2 coverage good where I live?
These days, coverage is generally very good on all UK networks, and O2 is no exception. Its 4G covers more than 99% of the population – so there's a high chance that it's good where you are.
O2 isn't the most forward network when it comes to 5G rollouts, however. That's not much of a problem right now (4G speeds are generally excellent), but it might be further on into your lengthy 36-month contract. If you're concerned, you may be better off with a network like EE.
You can use O2's coverage checker to see coverage in your area.
Alternative networks
With deals and services from the leading networks to the up and coming, you'll find something suited to you.