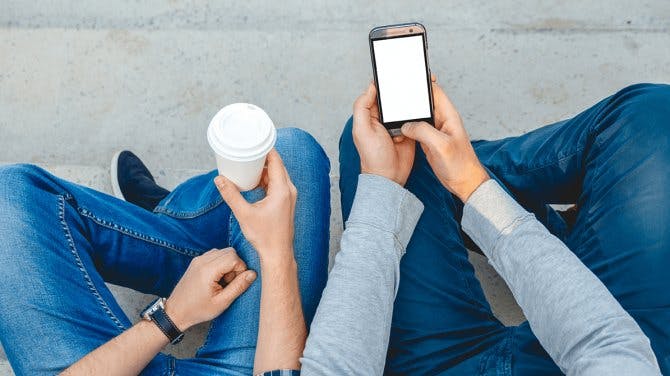 You could save money with a refurbished phone, but should you get one?
If you want an all-singing, all-dancing top model phone then you're going to have to pay.
That's why most of us don't buy handsets outright, we buy them via lengthy contracts – but don't assume that means you're getting anything for free.
The better the phone, the more you'll pay over the contract term because if there is no such thing as a free lunch then there is definitely no such thing as a free £600 smartphone.
But what if you could have a phone that's new to you for much less?
Buying a refurbished phone can dramatically cut the cost of your new handset or your new contract, but will the phone be any good?
What is a refurbished phone?
A refurbished phone is not like a normal second-hand phone. It may have been returned by a customer for having a fault that the manufacturer has then repaired and sold it on as a refurb.
The customer may have sold it back to the retailer or phone company so they can upgrade. Or if you're really lucky, they may simply have changed their minds and returned it unused, in which case you'll essentially have a brand new phone but for less.
Before it's sold on, the manufacturer or retailer will check it, repair it and ensure it is up to a certain standard. Then they will sell it to you, although probably without the standard box or accessories you get with a new handset.
Not all manufacturers sell refurbished phones but a retailer will have a similarly high standard of refurbishment and it should tell you if the phone is not 'as new'. Sometimes, these handsets are referred to as 'refreshed' or 'reconditioned'.
So what are the pros and cons of a refurbished phone, and is one right for you?
Pros
It's cheaper. A lot cheaper. A refurbished phone can save you hundreds of pounds upfront or over the lifetime of the contract.
It's been professionally checked and repaired, unlike a typical second-hand phone.
There will be a warranty period (although it's important to check how long).
It's more affordable if you want to buy the phone outright and use a cheaper, less restrictive SIM-only or pay-as-you-go contract.
As well as extensive testing, the company has to wipe any data left by the previous owner or risk falling foul of the Data Protection Act.
Cons
You'll have to wait for the next top model. If you want the very latest release, there are unlikely to be many on the refurbished market immediately and it may take a few months before one becomes available.
You may not be able to insure it. That said, some insurers will happily cover a refurbed phone, so it's worth shopping around. If you have phone insurance as part of a packaged current account then double check the small print.
The warranty will almost certainly be shorter than with a new phone.
Depending on the grade of refurbishment, the handset could have scratches and scuff marks.
Whether you want to browse phone contracts with new handsets or refurbished models, check out the best value deals using our mobile phone comparison page.
Looking to cut your outgoings right now? Here's a handy guide to cutting your phone bill.
Related articles