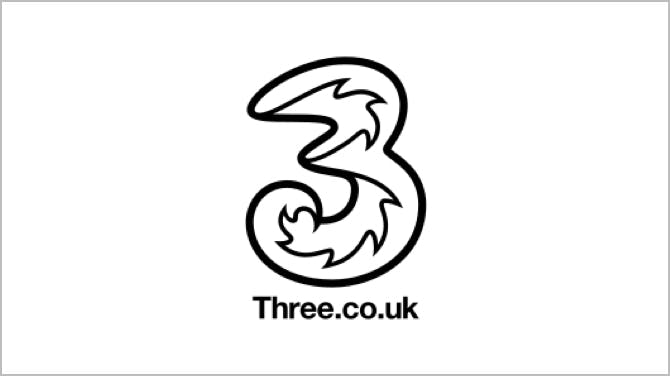 With cheap deals, unlimited data and array of cutting edge handsets, Three has long been a great bet for anyone looking to keep costs down while still getting the very best from their mobile network.
But as 5G ramps up and rivals start to serve up affordable contracts, how good is Three in 2023? Read our Three mobile review now and we'll break it all down for you.
Our Three review in summary
Three was out in front for years with its low cost unlimited data plans, but has since seen competitors start to edge into its territory.
Its Go Roam roaming package was also a market leader, but with the impending reintroduction of charges to use your allowance when travelling, what was once a clincher is now a lot less alluring.
That said, Three's range of handsets on monthly contracts is impressive, while its SIM only plans continue to represent great value.
While customer service needs work, Three's widespread coverage throughout the UK and its growing 5G network help it stand out.
Three SIM-only plans
Three SIM only plans have long been its cornerstone, offering great value with added incentives to entice switching and upgrading customers.
All deals with 4GB or more data come with 5G as standard, meaning if you have a 5G compatible phone, you can stream, browse and download on the fastest network around, as long as it's available.
Three's SIM only plans are available on rolling one month, 12 month and 24 month deals. The longer you lock yourself in for, the less you'll pay each month.
At the time of writing, the top pick is a one month deal with unlimited calls, texts and data for just £24 a month. A 12 month deal with unlimited calls and texts, plus 100GB of 5G data, will cost you just £12.
Those who don't use much data can pay just £5 a month for 12 months and get 1GB of data plus unlimited calls and texts.
Compare Three to our best sim only deals in the market here.
Three phone contract plans
Three's phone contract plans let you spread the cost of the very best new smartphones over 24 or even 36 months.
As with all major networks, it makes a big play of having the very latest iPhone 13, iPhone 13 Pro and Samsung Galaxy Z Fold 3.
But what makes Three stand out is its excellent range of alternative devices from the likes of OnePlus and Xiaomi.
Whether you want something different or simply fancy a device that can do it all without the price tag of the biggest names in tech, Three has a deal for you.
Three's deals are similar to most providers, although it does offer enticements to switch, such as cash back and lower monthly bills for six months.
Three coverage
Three's 3G and 4G network covers 99.8% of the UK. However, it doesn't have a 2G network, meaning some very rural areas are not served by its network.
Its 5G network is billed as the fastest expanding in the UK, with upwards of 190 places covered as of summer 2021. That will only improve over the coming years.
When you consider its SIM only deals come with 5G too, that makes Three a great option.
Three roaming
For years, Three's roaming offering was what made it stand out from the crowd. Its Go Roam service allowed users to make free calls, send texts and go online at no extra cost in 71 destinations, including the USA.
However, it is set to reintroduce roaming fees from 23 May 2022 for new and existing customers who took out deals after 1 October 2021.
Go Roam in Europe access will cost £2 a day, rising to £5 a day for Go Roam Around The World. It's a real disappointment, even if Vodafone and EE have done the same.
Three customer service
While Three has extensive live chat and call centre options for customers looking to make changes to their plan, query a bill or complain, the network has not come out well of past Ofcom.
It scored significantly worse than rivals in a 2020 Ofcom report, with a rising number of complaints to the regulator from customers.
Three stores and offline experience
Three's stores can be found on high streets throughout the UK. The in-store service is good, with devices available to try and staff trained in all the latest deals, meaning you should walk away with the best contract and device to suit your needs.
Three's deals and incentives
All of Three's SIM only and phone contract plans are now 'advanced'. That means they come with Go Roam and personal hotspot access as standard, with many deals also 5G ready.
On top of that, it runs regular sales around events such as Black Friday, meaning you can secure cut price deals, vouchers or cash incentives.
However, it doesn't offer entertainment bundles like Vodafone or EE. That's reflected in its affordable prices, however. If you're happy to get the likes of Spotify, Apple Music or Amazon Prime separately, then we don't regard this as an issue.
Three pricing
Three's prices are pretty much in line with its rivals, especially when it comes to monthly phone contracts.
However, its SIM only deals are excellent value, thanks to mostly being 5G ready and offering unlimited data at a price that's well within reach of most phone users.
If you have an old phone you want to keep or prefer to buy your device outright and opt for a SIM only package, Three is the real deal.
Pros and Cons of choosing Three
Pros
Great range of affordable SIM Only deals
Excellent handsets available, beyond the usual suspects from Apple and Samsung
Excellent 3G and 4G coverage, with a rapidly growing 5G network
Cons
Customer service lags behind competitors
Roaming charges will make a comeback in 2022, ending years of being able to use existing plans abroad at no extra cost.
How does Three compare against other networks?
Three's range of handsets and affordable SIM only plans give consumers plenty of reasons to opt for it.
While customer service is average, it's broadly the same as Vodafone. The new roaming charges are disappointing, but EE and Vodafone are doing the same.
The lack of sweeteners means that those who like getting something for free will probably want to look elsewhere. However, its burgeoning 5G network means it gives EE, O2 and Vodafone a good run for their money.
What are the alternatives to Three?
How does Three compare against other networks?
See our reviews of other mobile networks: