What you need to know about the loan payout process
Being able to get money quickly with few credit checks may seem appealing to potential borrowers, but with high interest rates and the amount you can borrow being capped, they won't be for everyone. Our guide covers how quick payout loans work and what you need to know...
What is a quick payout loan?
As the name suggests, a quick payout loan offers you the chance to get money fast.
Unlike other types of loan, you probably won't be asked what you want to use the money for and the checks on your ability to repay can be less rigorous.
Quick payout loan companies, such as payday loan firms, tend to advertise to those who need money urgently. These types of loans are designed to tie you over for brief periods (like until payday for example) and are usually for lower amounts up to a few thousand pounds, but often come with particularly high interest rates. Fees and penalty charges can also be high if you miss a payment.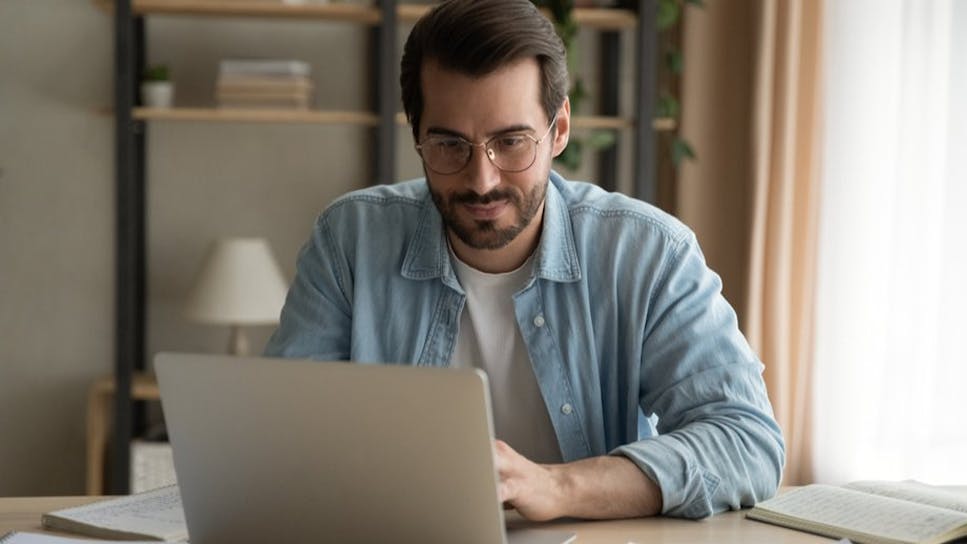 How do fast payout loans work?
Fast payout loans are designed to be as straightforward as possible. You'll normally be asked how much you want to borrow up to a limited amount, such as £2,000, although typically many people are looking to borrow just a few hundred pounds, and how you would like to repay, such as weekly or monthly to paying it in full in one lump sum on a set date in the future.
You'll need to meet the lender's minimum requirements such as being a UK resident, aged 18 or over and receiving a regular income. In some instances, you might need to make yourself available for a quick phone call.
The lender is likely to run a credit check on your finances, although this won't be the only factor in deciding whether they'll lend. Once approved, the money can often be transferred within a few hours into your account (sometimes within minutes).
Does the amount I borrow affect how quickly I receive the loan?
The amount you're looking to borrow won't usually affect how quickly you'll receive money, but the type of loan you opt for could have an impact.
Quick payout loans are generally unsecured loans, meaning you don't have put up any of your own possessions, such as a house or car, as collateral or security in case you fail to meet repayments. This means the funds are more quickly released.
But for this reason lenders typically set lower limits for quick payout loans so they don't work if you need to borrow a large amount. In contrast, if you opt for a secured loan which requires your assets (usually home or car) as security, additional checks will be needed from the lender which can delay the release of funds.
Does my credit rating affect when I receive my loan?
Your credit rating won't affect when you receive the money for a quick payout loan, but it's likely to play a role in whether you're accepted for the loan.
Even quick loan companies are likely to run a credit check on your finances to assess whether you can afford to keep up with repayments. Once happy, they will release the funds.
If you are concerned about your ability to borrow, there are loans available specifically for those with bad credit. You can also read our tips on how to improve your credit rating so you can take steps to boost your score and get on the path to better loan rates and deals.
Which loans offer quick payout?
Most unsecured personal loans will pay out money more quickly than secured loans, which tend to require more checks on you and your finances.
Each company has its own terms for how quickly they'll pay out and you can compare options from our leading panel of lenders to find a loan deal that suits your needs. Payday loans can often offer fast payouts – the payday reference comes from borrowing quickly to tide you over until payday – but these loans come with high interest rates and penalties should you miss a repayment.
In some cases it may be faster to get a loan from your current bank than a new lender because you already have an account and a credit history with your own bank - so it'll know quickly that it can lend to you.
Am I eligible to apply for a loan?
To be eligible for a loan you will need to meet certain criteria. Each lender's requirements will differ slightly, but are likely to include being:
A UK resident 

Aged 18 or over

Able to show proof of income
They are also likely to run a credit search to see how you've handled credit and borrowing in the past before deciding whether to approve the loan and on what terms.
How quickly will I receive the funds after I apply?
How quickly you'll receive the loan after you apply will depend on the lender, but quick payout loans are often received on the same day and within a few hours.
Some other lenders may take slightly longer (two working days for example) but it's unusual for a personal loan, to take longer than a week once you've been approved for it.
How can I increase my chances of being accepted quickly?
Having documentation to hand such as proof of identity, address and bank details will help the loan application process go smoothly.
When it comes to being accepted, a good credit score will help you pass the lender's checks. There are some quick ways you can improve your credit score by registering on the electoral roll and closing down unused credit accounts.
Compare Loans with MoneySuperMarket
You can compare a wide range of loans from MoneySuperMarket's leading panel of lenders before deciding which deal it best for you. We use a 'soft search' on your credit history, meaning your credit score won't be affected.
We only show you loans that you're most likely to be approved for so you won't damage your credit rating by applying and being rejected. When you're pre-approved for a loan, you know that if you apply, you'll definitely be accepted and you'll definitely get the deal you see. The loan amount, duration and interest rate are all confirmed.
MoneySuperMarket is a credit broker – this means we'll show you products offered by lenders. We never take a fee from customers for this broking service. Instead, we are usually paid a fee by the lenders – though the size of that payment doesn't affect how we show products to customers.