Our guide to PCP finance
Personal contract purchase plans, otherwise known as PCP have become a popular alternative to buying a car outright. Our guide covers how PCP works, to help you decide if it's the right financing option for you
What is PCP finance?  
A personal contract purchase (PCP) agreement is a way of financing new or used cars. It effectively works as a long-term rental, meaning you'll be able to drive the car until the contract ends. PCP deals have become a popular type of car finance as they typically offer lower monthly payments, making newer and expensive cars feel more affordable.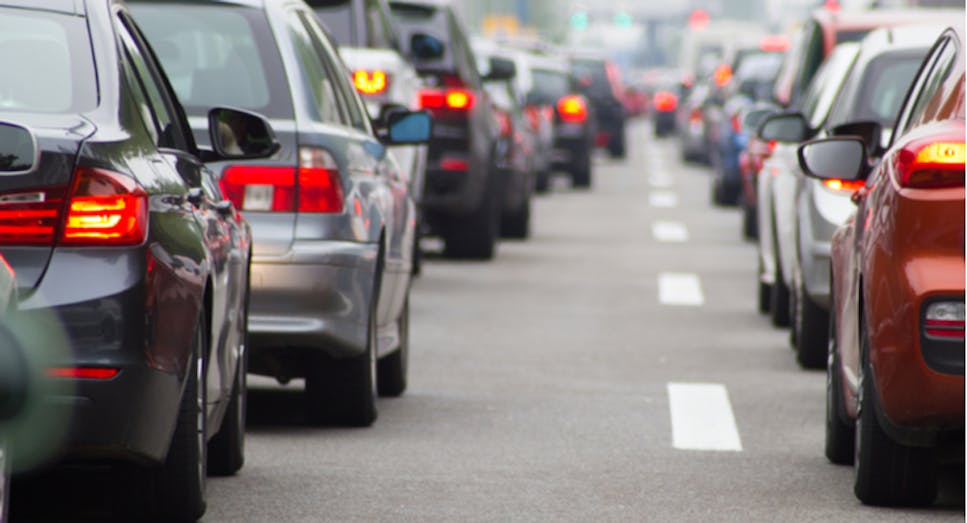 How does PCP work? 
PCP car finance is effectively a type of loan. Here's how it works: 
Deposit: You may need to put down a deposit, which is usually around 10% of the car's price. The larger deposit you put down, the less you'll need to borrow and pay back. 
Monthly repayments: Your monthly repayments cover the difference between the amount you've borrowed (the initial value of the car) and the amount you'll need to pay if you want to keep the car at the end of the deal.  
Final (balloon) payment: You can make a final payment, known as a balloon payment, to keep the car at the end of the deal. Alternatively, you can start a new PCP contract on a new car or hand the keys back and walk away. 
What are the pros and cons of PCP car finance?  
Advantages:   
Allows you to drive a new car you might not otherwise be able to afford 

Monthly payments can be lower than for hire purchase or a car loan 

Flexibility to buy the car outright or return it at the end of the contract 
  Disadvantages:   
You won't own the car at the end of the contract unless you make the large final payment 

If you fall behind on repayments you risk having to return the car  

PCP deals are typically only available on more expensive cars 

How much will a PCP deal cost me? 
How much a PCP deal will cost depends on the initial car price and how the deal is structured.  
For example*, a 36-month PCP term for a car worth £15,000 starts with a £5,000 deposit and £10 'option to purchase' fee followed by 36 monthly payments of £144.19  
To buy the car outright at the end of the contract costs a further 'balloon' payment of £6,750 meaning the total payable is £16,950.88   
*Source: Motiv Finance. Representative 7.9% APR. 
Will a PCP agreement affect my credit score?   
You are entering into a credit agreement when you take out PCP, so it will be recorded on your credit report. This should only have a negative effect on your credit score if you fail to keep up with repayments. If you stay on track with monthly repayments it could even help boost your score by proving that you are in control of your finances and can handle borrowing. 
Is PCP the right car finance option for me? 
PCP could be the right car finance option for you if you're looking to drive a new or nearly new car, but don't want to - or can't afford to - buy it outright. 
It might also make sense if you're trying to keep monthly payments low (compared to other forms of car finance) and you want to keep the option of purchasing the vehicle open at the end of the contract.     
Whether it's the right option might also depend on your credit score. If you have bad credit it might be more expensive to get a car through PCP. Read more with our guide to the best ways to finance a car. 
What are the alternatives to personal contract purchase? 
Not sure if PCP finance is the right option for you? There are other types of car finance to consider, including: 
Hire Purchase (HP): You'll make monthly payments but will own the car after paying your last instalment 
Leasing: Also known as personal contract hire, you pay monthly instalments on a long-term lease - with no option to buy the car 
Car loan: Enables you to buy a car outright and then pay the loan off over an agreed period 
Other useful guides   
We have a range of useful guides to help you get to grips with car finance:     
Compare PCP car finance with MoneySuperMarket  
Comparing PCP car finance is quick and easy with MoneySuperMarket. We've teamed up with Motiv to bring you the best car finance deals on the market from more than 30 leading lenders. We'll help you compare quotes by size, duration, and interest rates, so you can find the perfect deal for your needs.     
Simply give us a few personal details and information about the car you'd like to get – and we'll scour the market to find the most suitable deals.  
Alternatively, want to buy your new wheels with a car loan? Search with us and find great deals from leading UK loan providers across the market. Searching won't affect your credit score. 
Frequently asked questions
Can I finance a used car with PCP?
PCP finance can be used to fund both used or new cars. In some cases there might be mileage limitations – for example, some PCP dealers will ask that the car you're financing hasn't done over a certain number of miles. Looking to finance a used car? Our guide to used car finance can give you more information. 
Can I pay off my PCP deal early? 
If you're looking to pay off your PCP deal early, there may be particular criteria you'll need to meet. You may be able to voluntarily terminate your PCP contract if you've paid at least 50% of the total amount payable. But make sure to check for any fees or charges for ending your PCP finance early. You'll need to return the car and if you've exceeded your mileage agreement you're likely to need to pay an excess-mileage charge.  
 



What should I do at the end of the agreement? 
What you choose to do at the end of your PCP agreement will depend on your personal circumstances, and whether you would rather keep the car by paying a final payment or give the keys back to the dealership.   
To decide what you should do at the end of the agreement, you'll need to decide if you can afford the final balloon payment - if you wanted to keep the car at the end of the deal, or trade it in or if you'd prefer to hand the car back and walk away. 

What happens if I can't afford to repay my PCP deal?
If you can't afford to keep up with the monthly repayments the car might be repossessed by the finance provider or you'll have to give it up voluntarily. Depending on the terms of the contract you might face additional fees for ending the contract early.