What loans do Zopa offer?
In the market for a personal loan? Here's a quick rundown of how Zopa works and what they offer
Zopa is a personal loan lender, which means you can borrow from them without having to put up any security to get the loan.
It's fully regulated by the Financial Conduct Authority (FCA), but as a digital bank it has no branches or paperwork.
This means you can manage your account exclusively via an app – which may appeal to borrowers already used to managing their finances from their smartphone.
However, Zopa also has a call centre so it's possible to speak to a representative and make changes to your account over the phone.
But is a loan from Zopa loan right for you? From the interest you could be charged, to the likelihood of being accepted, we've got everything you need to know.
What's on offer from Zopa loans?
Zopa offers fixed rate, unsecured personal loans which you can use to fund big-ticket items such as a new car, home improvements, a wedding, consolidating more expensive debt – among many other purposes.
Zopa loans come with the following key features:
Borrowing between £1,000 and £25,000

Loan repayment terms of between one and five years

A fixed rate of interest which means your monthly repayments will remain the same during the term you have selected

A 'soft' credit search which won't impact your credit score

The chance to repay the loan early and overpay as and when you can afford at no penalty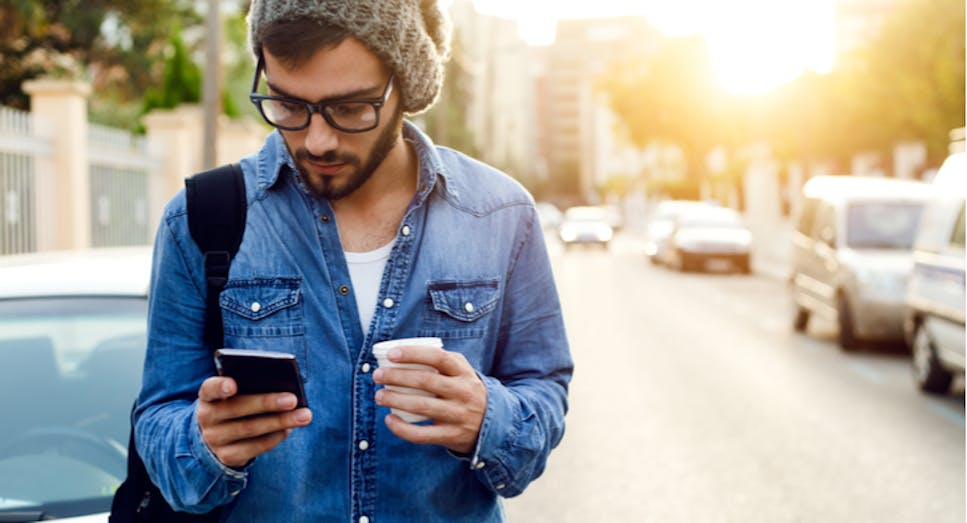 What interest rate will I get from Zopa?
The best interest rates are given to borrowers who are viewed as less likely to miss repayments. This is typically those who have shown they can handle credit responsibly in the past and have established a strong credit rating. The precise interest rate you'll be offered depends on a number of factors. These include:
the size of the loan (the smaller the loan, the higher the rate will usually be)

the length of term over which you choose to repay the loan

your own financial circumstances

your credit score (improve your credit score with our Credit Monitor)
It's also worth bearing in mind that advertised APRs only need to apply to 51% of successful applicants, so the rate you are offered – which Zopa calls your 'personalised rate' – could be lower or higher.
Once you start paying the loan back, the rate – and therefore monthly repayments – is fixed for the duration of the term you selected. To get an idea of how much a personal loan might cost you, try our loan calculator.
Does Zopa charge a fee?
Unlike many other banks that offer personal loans, Zopa charges a one-off non-refundable 'origination fee' – which it says is to help cover its costs. The exact amount of the fee varies according to factors such as the loan amount and term – but it will be set out during the application process.
However, it's important to note that the origination fee has already been factored into the APR, so what you see is what you'll pay. APRs are a legal requirement among loan providers to make it easy for consumers to compare deals.
Who can get a Zopa personal loan?
Made the decision to apply for a loan? To be eligible you'll need to be:
at least 20 years old

a UK resident with at least three years of address history

employed, self-employed or retired with a pension

on a gross income of at least £12,000 a year

with a good credit history and track record of repaying debt 
Can I get a Zopa loan with bad credit?
As with all loan providers, Zopa will carry out a credit search on you before it agrees to lend. If you have bad credit you may find you'll face higher rates of interest to get a loan or you may be turned down altogether. You can check you credit score and find ways to improve it with our Credit Monitor.
Too many loan applications within a short space of time can damage your credit score. However, one bonus of Zopa is that it only uses 'soft searches' – these don't show up on your credit file to other lenders and don't impact your credit score. This remains the case regardless of whether you are accepted or declined.
Are Zopa loans easy to get?
Zopa is a personal loan lender, which means you can borrow without putting up any security for the loan. As you won't be putting up a valuable asset e.g your home against the loan, this can quicken the application process. However personal loans can be trickier to get when you have a lower credit score as the lenders won't have any security if you can't pay the debt. So, you should expect to undergo rigorous credit checks.
The good news is you have nothing to lose by applying – once you've checked your chances of being accepted with our Credit Monitoring tool, Zopa's own 'soft search' will protect your credit score even if you are turned down.
Note, however, that Zopa does not offer guarantor loans, bridging finance or joint application loans.
How quickly can I get the money?
Once your Zopa loan application is approved, you should receive the money within two hours.
Can I pay the loan off early?
Official repayment terms are between 12 months and five years. However, Zopa loans are flexible so you can repay them ahead of time without being charged an early repayment fee. However, you will not receive a refund on the origination fee.
Is Zopa good for loans?
There are a few advantages to applying for a loan with Zopa.
There is no paperwork or forms to fill in

You'll see the rate you'll actually get, with no impact to your credit score

You can apply in a few minutes online

If your loan's approved, you'll get the money within two hours

There are no fees for overpaying on repayments

Zopa promise award-winning customer service
How do I apply for a personal loan?
MoneySuperMarket is the perfect place to start. As well as being able to check your credit score first with our Credit Monitor tool, you'll be able to compare loans from our panel of leading providers before making your choice.
During the online application process, we'll need you to provide information such as:
What you want the loan for

How much you want to borrow

How long you need to pay it back
You'll also need to tell us about your personal circumstances, including:
Your annual income

Your employment status

What outgoings you have

Your address history
Once you've entered these details, we'll run a comparison from our loan providers and return a list of deals that could be suitable for you. Have a browse, click on your choice and you'll be taken through to the provider's website to make your application.
MoneySuperMarket is a credit broker – this means we'll show you products offered by lenders. We never take a fee from customers for this broking service. Instead we are usually paid a fee by the lenders – though the size of that payment doesn't affect how we show products to customers.