Emergency loans explained
Need a loan in a hurry? Make sure you're fully informed with our guide to emergency loans
If you need cash quickly, you might be thinking about getting an emergency loan. Find out what you need to be aware of before you take out an emergency loan.
What is an emergency loan?
Emergency loans, also known as payday loans, are made for short term borrowing.
If your car breaks down, for example, but you don't have the money to pay for repairs until your next payday, then you might need an emergency loan.
But these loans are not suitable for long-term borrowing as the interest rates can be very high.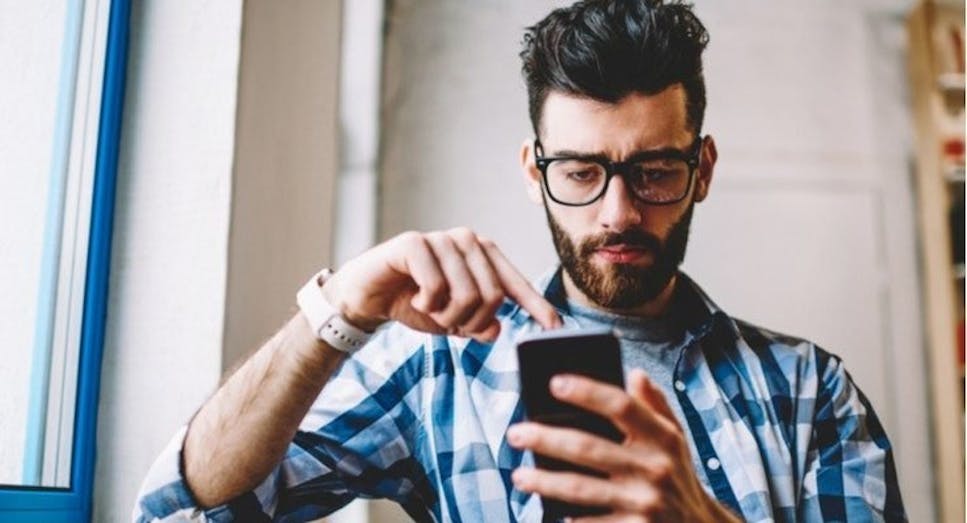 Why might you want an emergency loan?
People typically look for emergency loans because they need money quickly on a short term basis – perhaps because of urgent car repairs or a bill to pay.
But it's important to consider whether you can wait until payday or save up for the funds as emergency loans can have very high APRs and be expensive. You should also be confident you can repay a loan of this kind on time, as the penalties for late payments can make emergency loans even more costly.
Where can I get an emergency loan?

Short term loans are offered by a range of providers, including online lenders, credit unions, and payday loan companies. But short term borrowing generally means paying high fees that often lead to an equivalent annual interest rate (or APR of more than 1000%.
This is why they should only be used in an emergency.)The regulator, the Financial Conduct Authority (FCA) has imposed a cap on the amount regulated emergency loan providers can charge borrowers at £24 per £100 over a 30-day term. Late payment fees are also restricted to £15 (plus interest). However, emergency loans remain a very expensive way to borrow.
Even if you have a poor credit rating it is worth considering applying for a loan lasting 12 months or more, where the interest rate is likely to be lower, to avoid getting into further financial difficulties. Loans offered through MoneySuperMarket all have a term of 12 months or longer.
What are the dangers of emergency loans?
Emergency loans should only be used as a last resort and when you are sure you will be able to repay them in full within the term. Reasons for this include:
They come with high interest rates. Annual rates of up to 1500% are not uncommon

Penalty charges can be high, although under FCA rules they can no longer exceed £15 plus interest on the amount borrowed

They can damage your credit score – even when paid off on time. You may find it harder to be accepted for other products, such as a mortgage, if you have taken out emergency loans in the recent past (this is because some more traditional lenders view payday loans as a negative financial choice and indicative of a consumer experiencing financial strain)  

All emergency loan providers should be regulated by the FCA. This is important because this means you will be able to complain to the Financial Ombudsman Service if something goes wrong. If an emergency loan provider (or any consumer credit provider) is not regulated by the FCA, they are breaking the law and most likely loan sharks. Borrowing from an FCA-regulated lender means you'll benefit from the protections they offer
Can I get an emergency loan if I have bad credit?
Having a bad credit score probably won't rule you out of being accepted for an emergency loan. This is because payday loans typically come with higher interest rates, so they are more willing to lend to people with less-than-perfect credit scores.
That said, there is no guarantee you will be accepted for an emergency loan. To avoid further damaging your credit file with a rejected loan application first get hold of your free report through credit monitor and check your status.
An emergency loan should only ever be seen as a short-term fix. If you're struggling to pay your bills or have ongoing debt problems, approaching a debt charity such as StepChange or Citizens Advice for advice on working out a more affordable payment plan.
Can I get an emergency loan without a credit check? 
You can't get an emergency loan without a credit check. If a lender is saying you don't need a credit check then you need to be cautious. The Financial Conduct Authority (FCA) has made it a legal requirement for lenders to carry out credit checks. Lenders suggesting you can borrow without a credit check may not be FCA regulated and should be avoided.
Can I get an emergency loan if I am unemployed?
Some payday loan companies will accept applications from unemployed borrowers. But you need to think about how you will pay off the loan as failing to do so will mean paying even more in interest and charges – and can also seriously damage your credit score.
Other types of loans you may be able to get while unemployed include secured loans that use an asset such as your home as security. Guarantor loans, which require a friend or family member to act as a guarantor in the event you are unable to pay your loan are another option.
But in all cases, you'll still need to consider how you will meet the repayments on the borrowing.
How else can I get money quickly without an emergency loan?
The high fees associated with emergency loans means they should only be used as a last resort.
Alternatives to emergency loans can include:
Current account overdrafts – these can be very quick to set up and offer an easy way to increase your short term spending power. But beware: overdraft interest rates can be high – especially if you go over your agreed limit, so they are not suitable for long term borrowing

Credit cards – if you need emergency cash to make a necessary purchase, such as a new washing machine, using a credit card can give you around 20 and 50 extra days to cover the cost – before you start paying interest charges on the purchase. This is also true of 

credit-builder cards, which are aimed at people with low credit scores, although these cards do charge higher interest rates. If you need cash, you can also consider using a credit card to take out a cash advance. Just remember that doing so involves fees and interest charges that kick in straightaway Representative 29.9% APR

Personal loans – also known as unsecured loans, are usually a cheaper way of borrowing money than emergency loans. The application process can take longer than with a payday loan, and you'll usually have to borrow at least £1,000, which may be more than you need. Typically you'll need at least a fair to good credit rating to be accepted for most deals

Secured loans– these can be easier – although not necessarily quicker – to get approval for than personal loans; remember though that you will lose the asset you put up as security (usually your home) if you default on the loan - so they can be risky

Government budgeting loans – these interest-free loans are available to people who are struggling financially and have been claiming certain benefits, such as Universal Credit, for at least six months

Employer salary advances schemes (ESASs) – if you simply need some extra cash to see you through to your next payday, you may find you can ask for an advance from your employer

Buy now pay later – many retailers allow you to spread the cost of expensive items, typically across three payments, sometimes for no extra cost or interest charge

Borrowing from friends or family– if a friend or relative can lend you the money you need to tide you over, this is often the easiest way to avoid taking out an emergency loan. Just remember that you'll still need to pay it back according to the terms agreed. Otherwise, you risk losing a friend or causing a rift in your family
What should I do if I am struggling with debt?
It's important not to ignore debt problems – usually, if you ignore the issue it will only get worse.
If you're struggling with debt repayments contact your lender. They should offer help in the form of working out an affordable repayment plan, for example by extending the term of a mortgage or loan.
There's free help and advice available from websites such as MoneyHelper, StepChange and National Debtline. They can help you find the best way to manage your debts depending on your individual circumstances and in some cases they will negotiate with creditors on your behalf.
Other useful guides
If you want to find out more about loans, we have a range of guides for you to read:
Do guaranteed acceptance loans exist?
What to do if you're struggling with a loan
Borrowing with a poor credit history
Compare loans with MoneySuperMarket
Emergency loans are costly and best avoided so we don't offer them on MoneySuperMarket. But we compare a variety of other types of loans ranging from debt consolidation, bad credit, secured and personal loans and much more.
You just need to tell us a bit about yourself, why you need the loan, how much you need to borrow and how long you'll need it for. Once you give us the information we need, we'll give you a list of loans tailored to what you're looking for.
You can also see the loans you're likely to be accepted for. Searching in this way won't harm your credit score in any way, as we carry out a 'soft search'.
Representative 29.9% APR
MoneySuperMarket is a credit broker – this means we'll show you products offered by lenders. We never take a fee from customers for this broking service. Instead we are usually paid a fee by the lenders – though the size of that payment doesn't affect how we show products to customers.