What loans do M&S Bank offer?
M&S has been providing loans since 1989, offering a range of loan amounts and term lengths for which you can apply
M&S Bank began as St Michael Financial Services, launching in Chester in 1985. It changed to Marks and Spencer Financial Services Limited in 1988, and launched its first personal loans in 1989. 
M&S Bank opened its first branch in Marble Arch in London in 2012 and offers a range of financial services, including personal loans, mortgages, credit cards, and multiple insurance products.
What loans can I get from M&S Bank?
M&S Bank offers fixed-rate, unsecured personal loans in a range of amounts, suitable for various purposes including buying a car, undertaking home improvements or paying for a wedding. 
M&S Bank loans can be repaid over a selection of term lengths, and improved rates may be available for customers with a current M&S loan, current account or credit card.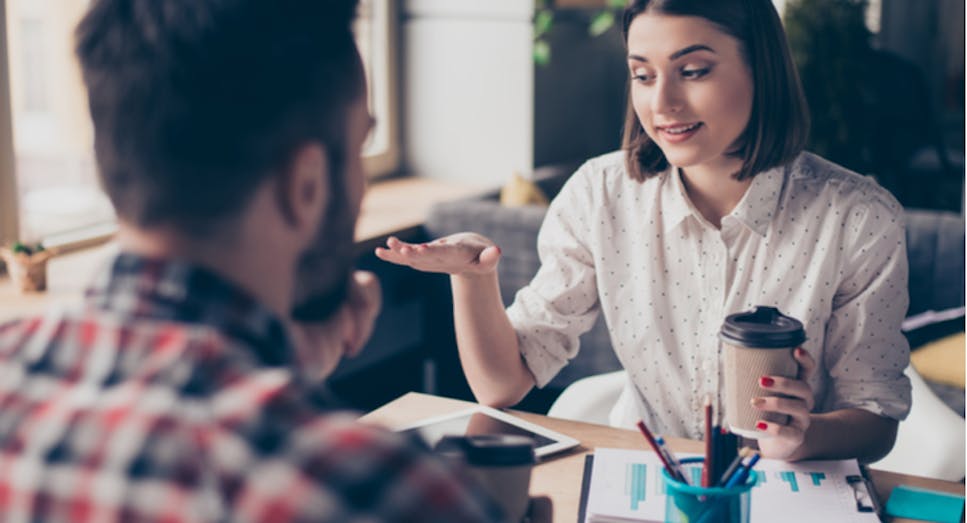 Compare loans with MoneySuperMarket
It's easier to find a better loan deal when you compare on MoneySuperMarket. All you need to do is tell us a bit about the loan you want, including how much and how long you want to borrow for, and we'll give you a list of deals tailored to your needs. You'll be able to compare them by their interest rates and overall loan cost as well as the likelihood of you being accepted if you apply. Once you've found the perfect loan deal, just click through to the provider to finish your application
Frequently asked questions
What interest rate will I get with an M&S Bank loan?
M&S Bank loans have a fixed interest rate, meaning the amount you pay back every month towards your loan balance will stay the same. This can make it easier to manage your monthly payments.
The interest rate you are offered will depend on how much you want to borrow, how long you want to borrow it for, and your overall financial circumstances, including your credit score.
Existing M&S Bank customers who have a current account, credit card or existing loan may be able to get slightly preferential interest rates. 
Not all customers will be offered the interest rate advertised. While M&S Bank show their representative APR, this only has to be offered to 51% of successful applicants.
How long do M&S loans last?
You can generally take out loans lasting between one and seven years, though this is likely to depend on the actual amount you're taking out.
What determines my APR?
The interest rate you'll be offered depends on a number of factors including the amount you want to borrow, the repayment term and your financial track record. Whether you are an existing customer of M&S may also be taken into account.
It could be higher than the representative APR shown, especially if you have a low credit rating. To understand more about APRs, read our guide
Will applying for a M&S Bank loan affect my credit rating?
Applying for a personal loan will leave a mark on your credit report and unsuccessful loan applications or multiple applications can damage your credit rating. When you compare loans with MoneySuperMarket, we perform a soft search that won't harm your credit score. We'll show you which loans you're pre-approved for, so you know that if you apply, you'll definitely be accepted – and you'll definitely get the deal you see.
How long will it take for my loan be approved?
M&S Bank say they try to approve loan applications within 48 hours, but depending on demand it may take three-to-five days. 
Can I change my mind after taking out a loan?
Yes, you may cancel your loan agreement within the first 14 days of receiving your loan agreement letter – known as the cooling off period. You don't need to explain why you're cancelling and you won't need to pay an early settlement fee to cancel.
Can I pay off a M&S Bank loan early?
Yes, you can settle the loan early. However, you'll also have to pay an extra 28 days' interest from the date you give notice, plus an additional month's interest if the loan is longer than 12 months.
Can I increase my M&S Finance loan?
You may be able to take out a second loan or arrange a new loan to both repay your existing M&S Loan and provide you with the additional borrowing that you require. You'll need to call 0800 363 400 to go through an application which involves a credit check and an assessment of your individual financial circumstances.
Am I eligible for a M&S Bank loan?
To qualify for an M&S Bank loan, you should be: 
Over 18 years old 

A UK resident

Earning at least £10,000 a year
How do I apply for a M&S Bank loan?
Visit the M&S Bank website where you can choose how much you wish to borrow over how many months. There's also an option to say whether you're an existing M&S customer to earn better rates.