How to get a loan as a young person
Need a loan for a new car or to fund your studies? See how young people can improve their chances of getting a loan and the alternatives
Is it a good idea for a young person to take out a loan? 
As a young person, you may need to borrow money, to buy a car or pay for job training, for example. But you might be hesitant about getting a loan.  
A loan can help make a big purchase more affordable, by spreading the cost over a longer time frame. If you pay back your loan repayments on time, it can help you improve your credit score.  But if you take out a loan and fail to meet the monthly repayments you run the risk of damaging your credit score and falling into deeper debt. So, whether or not taking out a loan as a young person is worth it depends on how confident you feel about your finances and sticking to the loan's terms and conditions.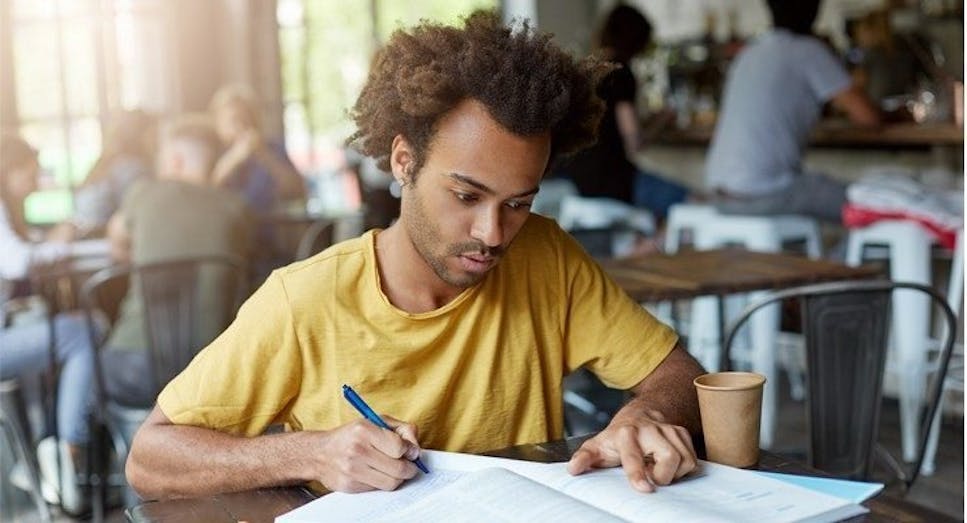 What loans can a young person get? 
Most personal loans are available to you if you're over the age of 18. However for some loans you'll need to be at least 21 to be eligible.  
When you apply for a loan, the provider will check your credit rating to see if you have a good record when it comes to paying your bills and debt repayments on time. They'll also look at your job status and income to be sure you can afford the repayments. 
How do loans for young people work? 
Personal loans for young people are the same as any standard loan. You'll pay back the amount you borrow – plus interest – over a set period of time (known as the term of the loan). Typical loan terms for personal loans tend to range from around three years to seven years, although they can be shorter or longer. 
 Most personal loans offer fixed rates of interest, that means your monthly repayments will be fixed at the start and remain the same throughout the life of the loan – helping you to budget. Find out how much a loan will cost you at different interest rates using our handy loans calculator.  
 Personal loans are a form of  unsecured borrowing – which means you don't have to put up any valuable asset, such as a house or car, as security. 
Be aware that most personal loans will have  early repayment charges or ERCs. This means there could be a penalty charge if you want to pay off your loan early.  
Why is it harder for young people to take out loans? 
It can be harder for young people in particular to take out loans because they may have little or no credit history. If it's your first time borrowing money, then there'll be nothing to see on your credit file. This doesn't mean you have a 'bad' credit score, it's just that you haven't borrowed money before so you have very little credit history – making it difficult for lenders to make a decision about your risk – or creditworthiness. If you have a 'no credit' score, also known as a 'thin credit file', you could be rejected for a loan, or offered a much higher APR or interest rate, which could make it unaffordable. You're also likely to be offered a smaller sized loan.   If you're having difficulty finding a loan, for many young people other types of loan may be more suitable, including:   
How old do I have to be to get a loan? 
Almost all UK lenders offer personal loans for 18 year olds. However, to qualify for some deals, you'll have to be older, typically 21, or even 25 in some cases. You'll also need to be a UK resident and have sufficient income to manage the monthly repayments. 
You'll also have to be at least 18 to apply for other forms of credit, such as a credit card. 
What are the pros and cons of taking out a loan as a young person? 
 A loan for young people can be a great way to get the cash you need to move on to a new phase in your life – whether it's further education or training, or a car to get to your new job. According to MoneySuperMarket data, 52% of young people enquiring about a loan are doing so to help fund the purchase of a car. 
 But taking on debt comes with risks so it's important to understand the benefits and the potential pitfalls of taking on a loan. 
Advantages of a loan: 
Quickly and conveniently get the cash you need, whether it's to buy a new car or start a training course, when saving up would take many years 

Start to build up a credit history and grow your credit rating or score – provided you make all repayments on time 

Strengthening your credit score could help when it comes to borrowing in future – such as for a mortgage 
Disadvantages of a loan: 
A loan is usually a medium to long-term debt commitment, typically around three to five years, so you could be making repayments for many years. This could prevent you from building up savings 

Personal loans tend to have early repayment charges which mean there is little flexibility if you want to repay the debt before the end of the loan term 

If you get into financial difficulties and miss repayments this could damage your credit score and if you're hit with penalty fees and interest your debt could increase  
Can a young person with bad credit get a loan? 
Although it is not impossible to get a loan, it can be very difficult to be accepted if you have bad credit.  
If you've struggled with debts in the past, or have a low credit score, there are specialist loan products available. But you should expect the interest rates to be much higher and the loan to be relatively small.  
 If you have had money problems in the past or you've had issues with debt think carefully about whether taking out a new personal loan is the best route at this time.   
How can a young person improve their chances of getting a loan? 
Before you apply for any type of credit – including a  loan – get a copy of your credit file from one of the main credit reference agencies. MoneySuperMarket's free credit monitor service, for example, allows you to see your credit file and score for free. It also provides handy tips on how to boost your score. And with a higher score you're more likely to be accepted for a loan – and at better interest rates, which means cheaper borrowing.  
There are a range of things you can do – some quick and simple and others taking a bit more time and work with your budgeting – to improve your credit score. They include:   
Get on the electoral roll: This is quick and easy to do and should instantly boost your credit score because it's a simple way for lenders to confirm your identity. This is important when you're applying for credit  

Correct mistakes on your credit file: There can sometimes be errors on your file which could be causing you to be rejected for credit. Check your file carefully and ask for any mistakes to be removed 

Pay bills on time: Missed payments can negatively affect your credit score so try to keep up to date with your money admin for any bills that are in your name. Set up direct debits so you never miss your payments 

Don't 'max out' cards and overdraft: Try not to borrow up to your credit limits and agreed overdrafts this could suggest to potential new lenders that you don't manage your finances well. If you use a lower portion of your available credit each month this should improve your credit score 
What are the alternatives to a loan? 
There could be a range of alternative ways to borrow, that may suit your needs better than a personal loan, depending on your financial situation. Among the possible options are:  
Other useful guides 
We have a range of helpful guides to help you with your borrowing decisions: 
How to get a loan with a poor credit score 
Compare loans for young people with MoneySuperMarket 
It's easy to compare loans for young people with us. Just enter a few details such as how much you want to borrow and over what time frame, and we'll show you deals from across the market.  
Our eligibility checker tool also means we can also show you your chances of being accepted before you apply – that way you'll know where you stand. And searching won't affect your credit score. 
MoneySuperMarket is a credit broker – this means we'll show you products offered by lenders. We never take a fee from customers for this broking service. Instead we are usually paid a fee by the lenders – though the size of that payment doesn't affect how we show products to customers. 
MSM Data - collected between January and August 2021, accurate as of September 2021