What loans does Sainsbury's Bank offer?
Sainsbury's Bank provides a range of financial services, including loans, credit cards, mortgages and insurance
Sainsbury's Bank was the UK's first supermarket bank. It opened for business in February 1997 and came under Sainsbury's full ownership in January 2014.
Sainsbury's Bank offers loans, credit cards, mortgages, savings accounts, travel money services and various insurance products.
What loans can I get from Sainsbury's Bank?
Sainsbury's Bank offers fixed-rate, unsecured personal loans with the following features:
If you want to repay your loan early, you can at any time – but you'll be charged up to two months' interest if you do

You can choose which day of the month you make your repayments – and change the date later if you want

You can overpay whenever you want so you can pay off your loan quicker

Instant decision (in most cases) when you apply online

Mobile banking app to keep an eye on your loan balance

It's safe and regulated by the Financial Conduct Authority (FCA)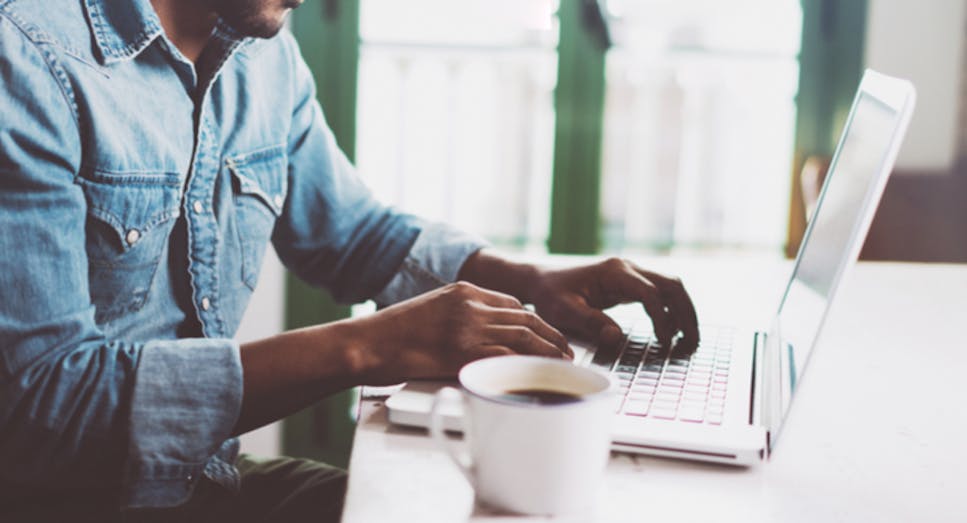 Frequently asked questions about Sainsbury's Bank loans
What interest rate will I get with a Sainsbury's Bank loan?
Sainsbury's Bank provides a range of loan amounts to suit most purposes which can be paid off over several years
Sainsbury's loans come with a fixed interest rate – this means the rate you pay back at won't change over the term of the loan. Fixed rate loans can make it easier to budget your repayments as the amount you pay back each month stays the same.
The interest rate is given as the APR (Annual Percentage Rate), however the advertised APR only has to be offered to 51% of applications. The rate you're given may be lower or higher, depending on the loan you want to take out and your own personal financial circumstances.
What determines my APR?
A number of factors affect the rate of APR you will be offered – it will likely differ from the representative APR shown and will be based on your personal circumstances, the amount you want to borrow and the repayment term. Loans are subject to application, financial circumstances and borrowing history.
Will applying for a Sainsbury's Bank loan affect my credit?
Applying for a loan, whether it's with Sainsbury's bank or any other provider, will leave a mark on your credit report – and too many of these, successful or unsuccessful, is likely to make lenders hesitant. However, unsuccessful loan applications are the more damaging.
When you compare loans with MoneySuperMarket, we perform a soft search that won't harm your credit score. We'll also show you which loans you're pre-approved for, so you know that if you apply, you'll be accepted – and get the deal you see.
How long will it take for my Sainsbury's loan to be approved?
If you apply online you could get an immediate decision and, if eligible, you'll be able to digitally sign your loan agreement. Once completed, the money will be sent to your bank account – usually on the same day. Other applications take longer, and a decision could take several days.
How long will it take to receive the money?
Money is transferred instantly after completing an online application, but if you prefer a paper application, it can take one to five working days to arrive after signed documents are received.
Can I change my mind after taking out a loan?
You have the right to cancel your loan agreement within the first 14 days of receiving your loan agreement letter. You don't need to explain why you are cancelling and you will not need to pay an early settlement fee to cancel.
Can you pay off a Sainsbury's Bank loan early?
All loans from Sainsbury's Bank can be repaid early. However, if you want to pay it off in full you need to request an early settlement quote.
Can I get Nectar points for a Sainsbury's loan?
Yes, but you need to link your Nectar account to your Sainsbury's Bank loan.
Can I increase my Sainsbury's Bank loan?
Yes, either by topping up the existing loan and paying over a longer time period or by taking out a second loan at their current interest rate to run alongside the existing one.
Am I eligible for a Sainsbury's Bank loan?
Applicants must satisfy the following criteria:
Aged between 18 and 76

UK resident

Nectar card holder for six months

Hold a UK-based bank or building society account which allows direct debits

Have been employed by a current employer for over three months, or hold a pension

Have a regular annual income of at least £7,500
What documents do I need for a loan?
You can apply for a Sainsbury's Bank loan online, over the phone, or through a postal form. Before you apply you should make sure you have the following details available:
Your residential address for the past three years

Your annual income before tax

Details of all your monthly incomings and outgoings

Your employer's name and address

Your Nectar card number
How do I apply for a Sainsbury's Bank loan?
You'll be able to apply for a Sainsbury's Bank loan online, by post or on the phone. If your application is approved, you might be able to finish the process online, however they can also send you the loan agreement by post for you to sign and return.
Compare loans with MoneySuperMarket
You can apply for loans this quickly and easily by using MoneySuperMarket to compare a wide range of lenders. We use what's known as a soft search on your credit history, so your credit score won't be affected. When you're pre-approved for a loan, you know that if you apply, you'll definitely be accepted and you'll definitely get the deal you see. The loan amount, duration and interest rate are all confirmed.
Moneysupermarket is a credit broker – this means we'll show you products offered by lenders. We never take a fee from customers for this broking service. Instead we are usually paid a fee by the lenders – though the size of that payment doesn't affect how we show products to customers.