Can I get a good personal loan from HSBC?
One of the world's biggest banks, HSBC lends money in 65 countries worldwide. See if a personal loan from HSBC could suit your needs
Established as the Hong Kong and Shanghai Bank in 1865, HSBC has moved on from financing British traders in Asia to providing financial services to people in 65 countries and on every continent. In its 155 years, HSBC has become one of the largest banks in the world, with nearly three trillion US dollars of assets.
Millions of people around the world trust HSBC with their money, and they like to be able to trust the people they lend to. But this doesn't mean getting a loan with HSBC is any trickier than usual – and MoneySuperMarket can help you find a great deal in minutes. And what's more, you could receive some very competitive rates.
What's on offer from an HSBC loan?
HSBC offers fixed-rate, unsecured personal loans with the following features:
You can borrow anything from £1,000 to £25,000

Loans can last between 12 and 60 months

HSBC's representative APR is 3.3%, though the maximum APR you could be offered is 21.9%

It supports top-up loans if you need extra cash, which you can either consolidate with your existing loan or keep separate

If you want to overpay, HSBC will help set up a timeframe for paying off your loan early, so you can save on interest

However, if you make all your payments on time and don't overpay, you'll receive cashback of 10% of the total interest charged

Optional repayment holiday for the first three months of your loan, or every January throughout your loan's term – just remember that you'll still be building up interest during this time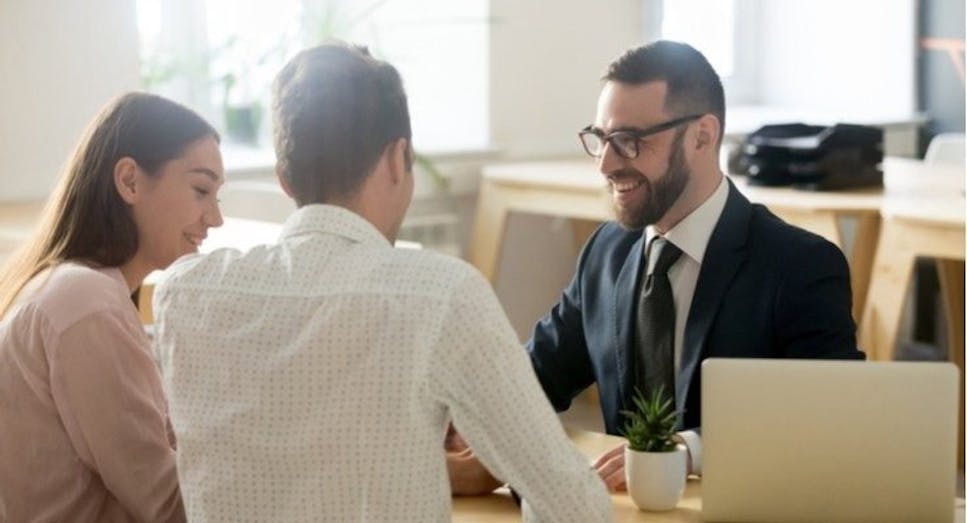 Frequently asked questions about HSBC loans
What determines my APR?
With an HSBC loan, your APR – the interest you pay on your loan – isn't only determined by your personal financial circumstances; how much you're borrowing and the term of your loan will also be taken into account.
If you're borrowing under £3,000, the maximum APR stands at 21.9%, but it's 15.9% if you're borrowing over £5,000. There are things you can do to reduce the APR you are offered.
How soon will my loan be approved?
If you're an HSBC customer, you should receive a credit decision instantly after applying. Non-customers may have to wait a little longer but you should receive your approval in three to five working days.
How long will it take to receive the money?
Again, it depends on whether or not you already bank with HSBC. If you have an HSBC account, the money should be deposited in your account as soon as the loan agreement's been signed. If your current account is with another bank, it could take up to three working days for you to receive the money.
Can I change my mind after taking out a loan?
Yes – but only within a short timeframe. Once you've received your loan, you can withdraw within the first 14 days without paying interest or agreeing to a timeframe for overpayment. Once you've notified them, the loan must be paid within 30 days.
Am I eligible for an HSBC loan?
The main factor determining whether you'll be accepted for an HSBC loan is your credit history, which you can check for free with MoneySuperMarket's Credit Monitor tool.
However, HSBC does have some basic criteria that determine who can apply for a loan. These are:
You must be over 21

You must be a UK resident

You must have a bank or building society account that can make Direct Debits

If you're in the Channel Islands or the Isle of Man, you must be an HSBC account holder

You must have a gross annual income of £10,000 or above – though this can include pensions
There are also some conditions on what you can do with an HSBC loan. Your application won't be approved if you want a loan to purchase a property or make a mortgage deposit, or if you're giving it to another person to help them purchase a property. It also won't cover gambling or any business expenses.
How do I apply for a HSBC loan?
You can find a range of loan deals when you compare your options on MoneySuperMarket. Just give us a few details about what you want from your loan, including what it's for and how much you need, and you'll see a list of quotes tailored for your needs.
You can compare deals by their APR, any fees or charges, and the likelihood you will be accepted. As soon as you've found the loan you want, simply click through to the provider's website to finalise your application.