What's the difference between the two types of loan?
Secured and unsecured loans are different ways of borrowing money. Both have pros and cons, so it's vital to know how they work before you apply
What is the difference between a secured and unsecured loan?
A loan is a way of borrowing money that you'll later pay back, usually with interest. All loans – whatever you're using them for – are either secured or unsecured - and there are differences between the two:
Unsecured loans - also known as personal loans - are the most popular type of loan. An unsecured loan allows you to borrow sums, typically from around £1,000 to £25,000, although you'll usually find the best or lowest rates for sums of between about £7,500 and £15,000.
Unsecured loans tend to be offered to people with a fair or good credit score because banks lend according to the amount of risk a borrower poses. The better your credit score, the more reliable you look to lenders. 
Most importantly, an unsecured loan does not require you to put up an asset as security – usually your house or perhaps your car – as a guarantee to the lender that you will be paying them back
Secured loans are sometimes referred to as homeowner loans. This is because the debt is linked to an asset, most typically a borrower's property. While technically a loan of this type can be secured against any kind of valuable collateral, such as a car, they are mostly taken out by people who own a home. Secured loans can be used to borrow larger sums of money.
Lenders tend to offer larger amounts of money and lower interest rates or APR on secured loans because they have the security of knowing they can reclaim the value of the loan if you default. The graphic below shows the average secured loan taken out through MoneySuperMarket is more than double the average size of unsecured loans taken out. 
But the amount you can borrow, the duration of the loan and the interest rate you are offered, will all depend on your own personal circumstances and credit rating.
Source: MSM. Data collected between August 2020 and August 2021, accurate as of September 2021.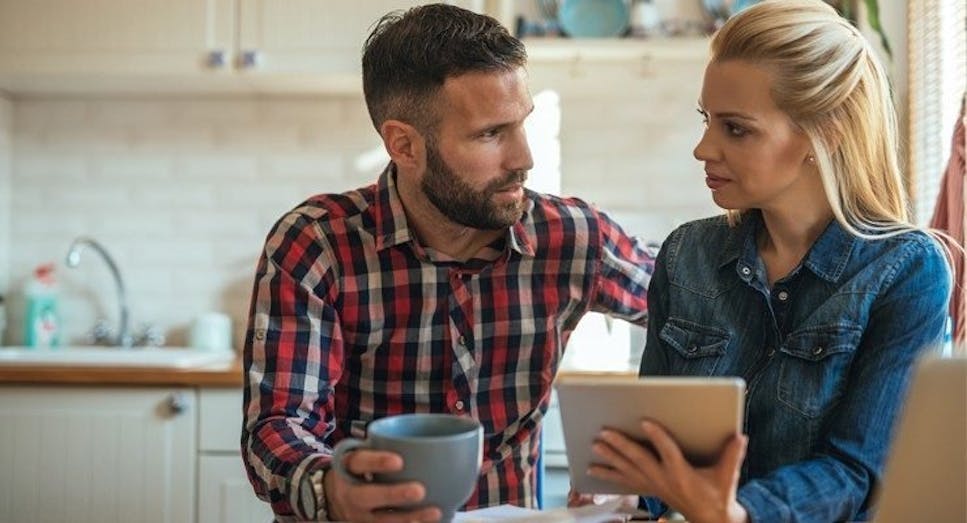 What should I consider before taking out a loan?
Putting up security. A secured loan will be secured against your property, usually your home. In contrast, you won't have to put up an asset or collateral for an unsecured loan

Amount you can borrow. You can generally borrow more on a secured loan than an unsecured loan. That's because lenders have the security of your asset should you default – meaning they are prepared to take more risk. If you get into difficulties and can't repay your loan the provider can seize the asset you've put up as security, to cover its losses. This doesn't happen with unsecured loans

Rates of interest. While personal circumstances are always taken into account, you might find you can get a lower rate on a secured loan compared to the same size unsecured loan. Again, this comes down to the fact you're putting up an asset as security so there's less risk for the lender

Importance of credit score. A good credit score will help get the best deals on any borrowing. But while important for a secured loan, it's more crucial for the best rates on an unsecured loan. If you have a poor credit score you may not be accepted for some unsecured loans, for example, but if you can put up an asset as security you may be able to get a secured loan
Secured versus unsecured loans. What are the main advantages of each?
The advantages of a secured loan include:
Borrowing more: Secured loans are available for larger amounts than personal or unsecured loans, which generally only go up to about £25,000

Available to more people: Secured loans are often the only option for people with a less-than-perfect credit history. As your property acts as security you may be more likely to qualify for a secured loan

Longer repayment periods: Repayment periods on secured loans can be longer than those on unsecured debt
The advantages of an unsecured loan include: 
Flexibility: Unsecured loans let you choose how long you want to repay, with most borrowers making fixed repayments for between one and five years. In contrast, for most secured loans the minimum duration or term is likely to be five years

Early repayment: In many cases it may be more straightforward to redeem an unsecured loan early, compared to a secured loan – and with less onerous early exit penalties

No collateral: You aren't borrowing against the value of your home so it's not at risk if you can't meet repayments and default. But if you do get into difficulties and miss payments it will negatively impact your credit file and score – and this could affect your ability to borrow in the future
What are the alternatives to secured and unsecured loans?
Loans aren't the only borrowing option available. If you're in need of money, consider one of the following:
 If you are only looking to borrow a few thousand pounds or less, this could be a better option. It lets you borrow funds interest-free for a couple of years and move them into your current account. There's a small fee, levied as a percentage of the amount you borrow

 For large sums, if you have a mortgage it may be worth considering remortgaging to free up some cash. Mortgage rates are generally lower than those on secured loans. Downsides include higher fees to remortgage, plus you could be paying off the debt for longer – mortgage terms tend to go up to 25 or even 30 years

Guarantor loans: A type of secured loan, guarantor loans allow a friend or family member to act as a guarantor on your debt. This means they must step in to repay your loan if you default. They are generally used by borrowers with poor credit scores and come with higher interest rates than standard loans. There is also the risk your guarantor will have to stump up the cash if you can't meet the repayments
Compare loans with MoneySuperMarket
The interest rates and terms on both secured and unsecured loans vary widely, so it's important to shop around to find the best deal for your needs.
You can do this quickly and simply with us. MoneySuperMarket compares hundreds of different loan deals from a wide range of lenders across the market. We'll perform a 'soft search' on your credit history, so your credit score won't be affected. 
MoneySuperMarket is a credit broker – this means we'll show you products offered by lenders. We never take a fee from customers for this broking service. Instead, we are usually paid a fee by the lenders – though the size of that payment doesn't affect how we show products to customers.